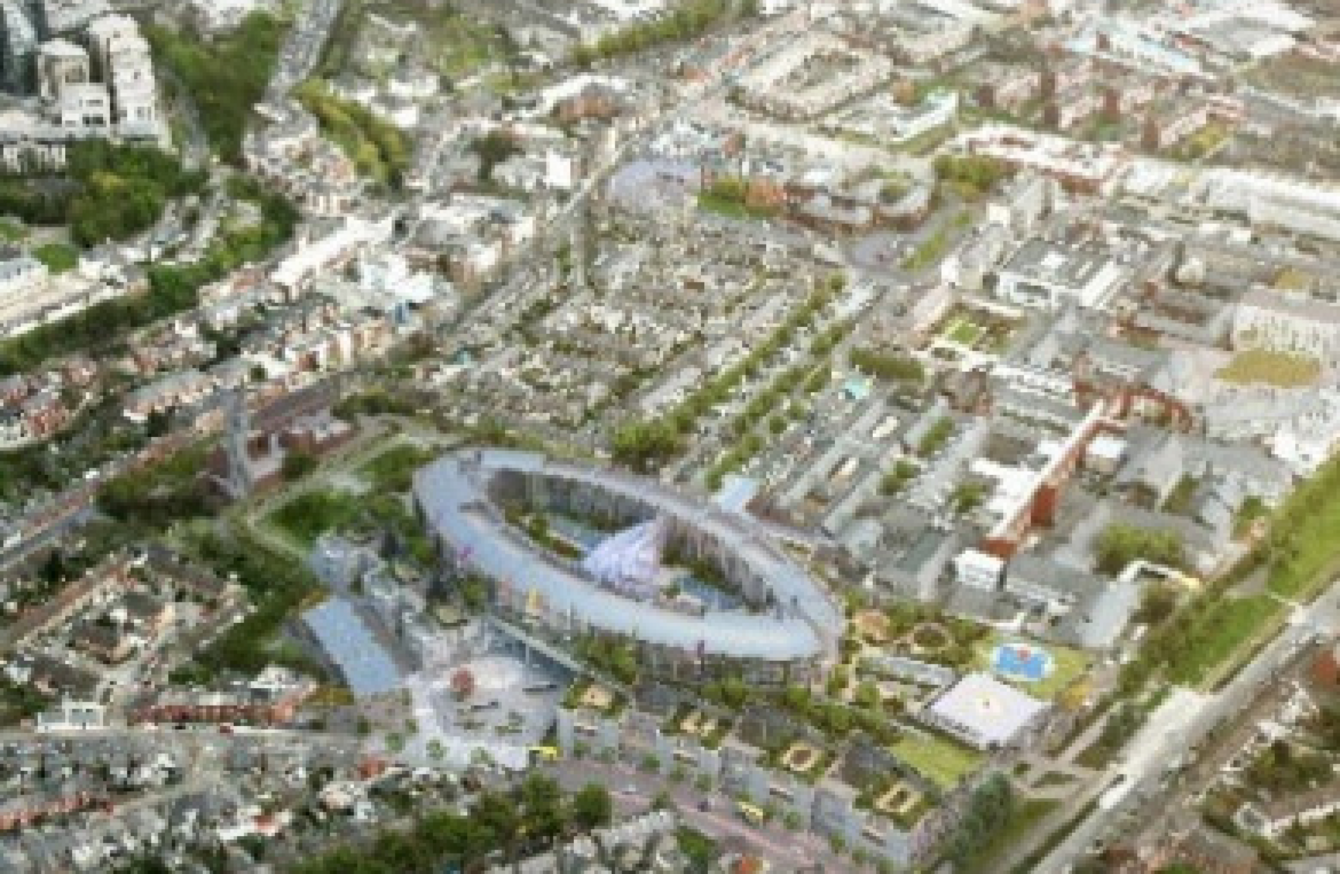 What the new hospital is set to look like.
What the new hospital is set to look like.
A GROUP OF Dublin City councillors, led by the Ardmhéara, has signed a letter calling for a change in the name of the new national children's hospital.
Last month it was announced that the hospital near St James's will be called Phoenix Children's Health.
The project is projected to cost over €1 billion in full and is due to be completed in 2021.
When it is completed it will incorporate the staff and operations of Our Lady's Children's Hospital Crumlin, Temple Street Children's University Hospital and Tallaght Hospital.
The 57 Dublin councillors, however, want the name changed. They specifically want it named after Dr Kathleen Lynn, founder of St. Ultan's Children's Hospital and veteran of the 1916 Rising.
The Lord Mayor has sent a letter to the National Paediatric Hospital Development Board, signed by 57 of the 63 Dublin City Councillors. He said:
"The vast majority of members of Dublin City Council fully support the proposal that the new Children's Hospital should be named after Dr. Kathleen Lynn.
"We are urging the Board to adopt this name in preference to the name currently being put forward, the Phoenix. This proposed name has been widely questioned already, given that another health facility in the city bears this name and also that there is a Phoenix Children's Hospital in the USA.
Dr. Kathleen Lynn established St. Ultan's Children's Hospital to care for the children of the poor of Dublin. She and her dedicated co-workers undoubtedly saved the lives of thousands of children.
"Kathleen's Lynn's medical and social work was in line with her deep patriotism which saw her active during the 1913 Lockout and as chief medical officer of the Irish Citizen Army. In that capacity she served in the 1916 Rising in our City Hall, where she attended the dying ICA Captain Seán Connolly, one of the first casualties of the Rising."
In a statement, the Department of Health said that the name "symbolises the birth of new opportunities".
"The Phoenix is a mythological symbol of renewal, community regeneration, vision, hope and inspiration," the statement reads.