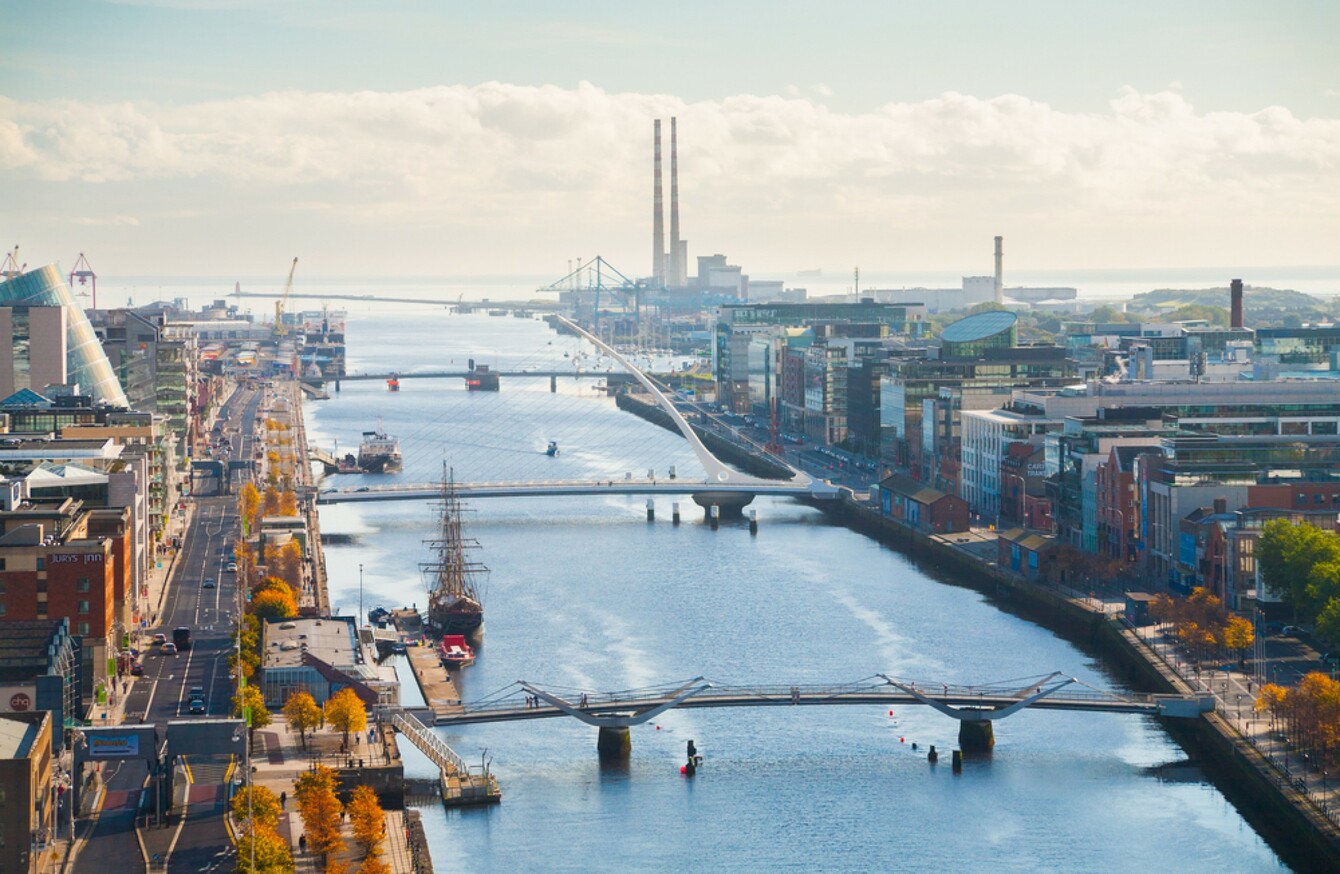 Image: Shutterstock/David Soanes
Image: Shutterstock/David Soanes
DUBLIN IS ONE of the most expensive cities in Europe to live in and now ranks just behind London, a new study has found.
The Economist Intelligence Unit has released its annual Cost of Living report, which ranks cities around the world based on their relative prices.
It looks at several factors including food costs, fuel costs, and salaries, with all major urban hubs benchmarked against prices in New York. The research is designed for firms to calculate allowances and compensation packages for business travellers and relocated staff.
Singapore retained its title as the world's most expensive city for a fourth consecutive year in the latest rankings, while Hong Kong was ranked second ahead of Zurich in Switzerland.
Asian cities made up half of the top 10, while Western Europe accounted for four. New York was the lone North American representative.
However London, a regular placeholder among the most expensive locations, fell 18 places from 6th last year to 24th, its lowest position on the cost-of-living rankings in two decades.
Dublin
The UK capital displaced Dublin, which dropped from 24th place to 25th despite relative costs increasing slightly in the Irish capital.
It comes as Irish officials target businesses with operations in London looking to relocate staff to other EU nations following the UK's Brexit decision.
The rival financial hubs of Paris and Frankfurt, which are both vying for City of London workers, were ranked ahead of Dublin and London when it came to costs.
Dublin was the 11th most expensive city in Europe and the sixth most expensive city in the eurozone.
The Economist Intelligence Unit attributed the drop in London's ranking almost entirely to the near-15% fall in the value of sterling since the vote last June to leave the European Union.
"While British cities are cheaper compared to their international peers, the rise in import prices caused by the weak pound will mean locals won't see their own shopping baskets falling in price," the report said.
"In fact the opposite is likely to be true and, while UK cities fell down the ranking, local prices for the basket of goods surveyed have begun to creep back up."
New Delhi in India was the cheapest city examined in the report, sharing the bottom position with Bucharest in Romania and Kiev in Ukraine.
In a separate report in August, property group Savills ranked Dublin among the most expensive cities worldwide in which to live and work.
That study measures the annual cost of renting and occupying a home per person – 'living costs' – alongside the cost of office space per employee – 'working costs'  - for 20 world cities.
The Irish capital was placed at fourteenth out of the top 20 with the live-work accommodation costs per employee put at $45,147 as of the end of July.
Written by Paul O'Donoghue and posted on Fora.ie