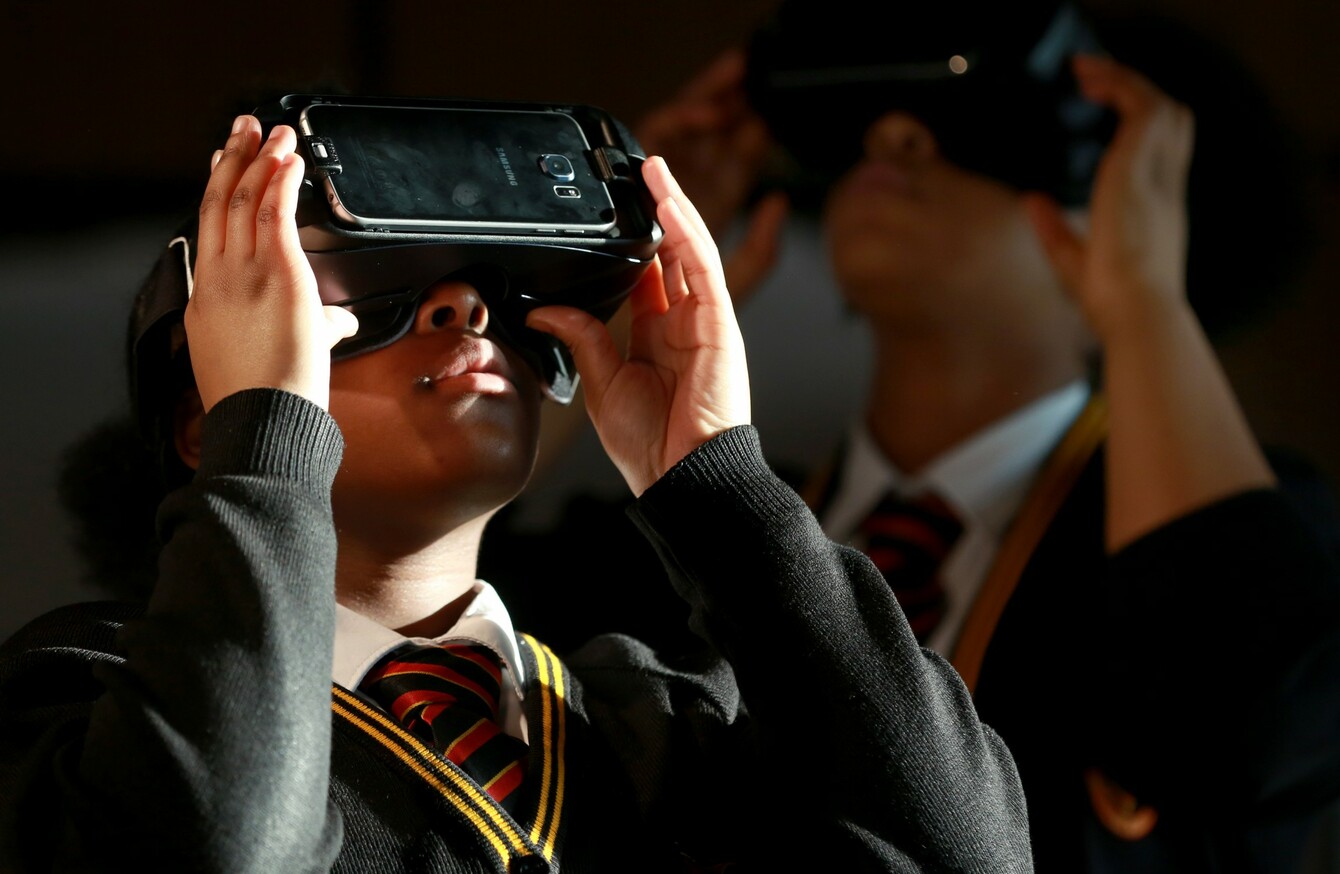 Image: Matt Alexander/PA Wire/PA Images
Image: Matt Alexander/PA Wire/PA Images
A WATERFORD FIRM that makes virtual reality videos for the education sector has completed a €1 million investment round.
Immersive VR Education (IVRE) – a spin-out of a Waterford IT software research group – has raised the money to "accelerate its growth plans" and hire more staff. It currently employs 20 people.
Waterford-based venture capital fund Suir Valley Ventures and Bank of Ireland Kernel Capital Funds led the investment round. State agency Enterprise Ireland also participated.
Founded by husband and wife David and Sandra Whelan in October 2014, IVRE makes virtual reality videos for teachers to use in schools, colleges, research centres and corporate training programmes.
It promises to "immerse" students in their learning material and make "hard to visualise concepts easy to understand".
Apollo
Right now, IVRE is collaborating with Oxford University in England and Dublin's Royal College of Surgeons to develop VR-based training programmes for medical professionals.
Ir recently won a HTC Viveport developer award for its recreation of the Apollo 11 space mission, which uses archive footage and audio from Nasa to "relive the historical moon landing of 1969″.
Apollo 11 VR was launched in April 2016. IVRE said it generated initial sales of more than 50,000 copies on the Oculus and Steam virtual reality online stores.
Source: Immersive VR Education/YouTube
Later this year IVRE will release Titanic VR, "a realistic recreation of the Titanic disaster", according to Suir Valley Ventures managing partner Barry Downes.
Suir Valley is a €20 million venture capital fund that was recently launched through a partnership between London-based Shard Capital and Enterprise Ireland.
The fund is managed by Downes – founder of Irish software startup FeedHenry, which was acquired for €63.5 million in 2014 – and Brian Kinane, an entrepreneur with a background in the telecoms industry.
Suir Valley specialises in virtual and augmented reality investments, building on Downes' experience in the software sector.
Downes recently told Fora that Suir Valley's goal is to "get the fund up to €40 million this year".
Bank of Ireland Kernel Capital Venture Funds comprises of €210 million in funds supported by Bank of Ireland and the New York State Common Retirement Fund, as well as a number of state agencies and university alumni foundations.
Written by Conor McMahon and posted on Fora.ie