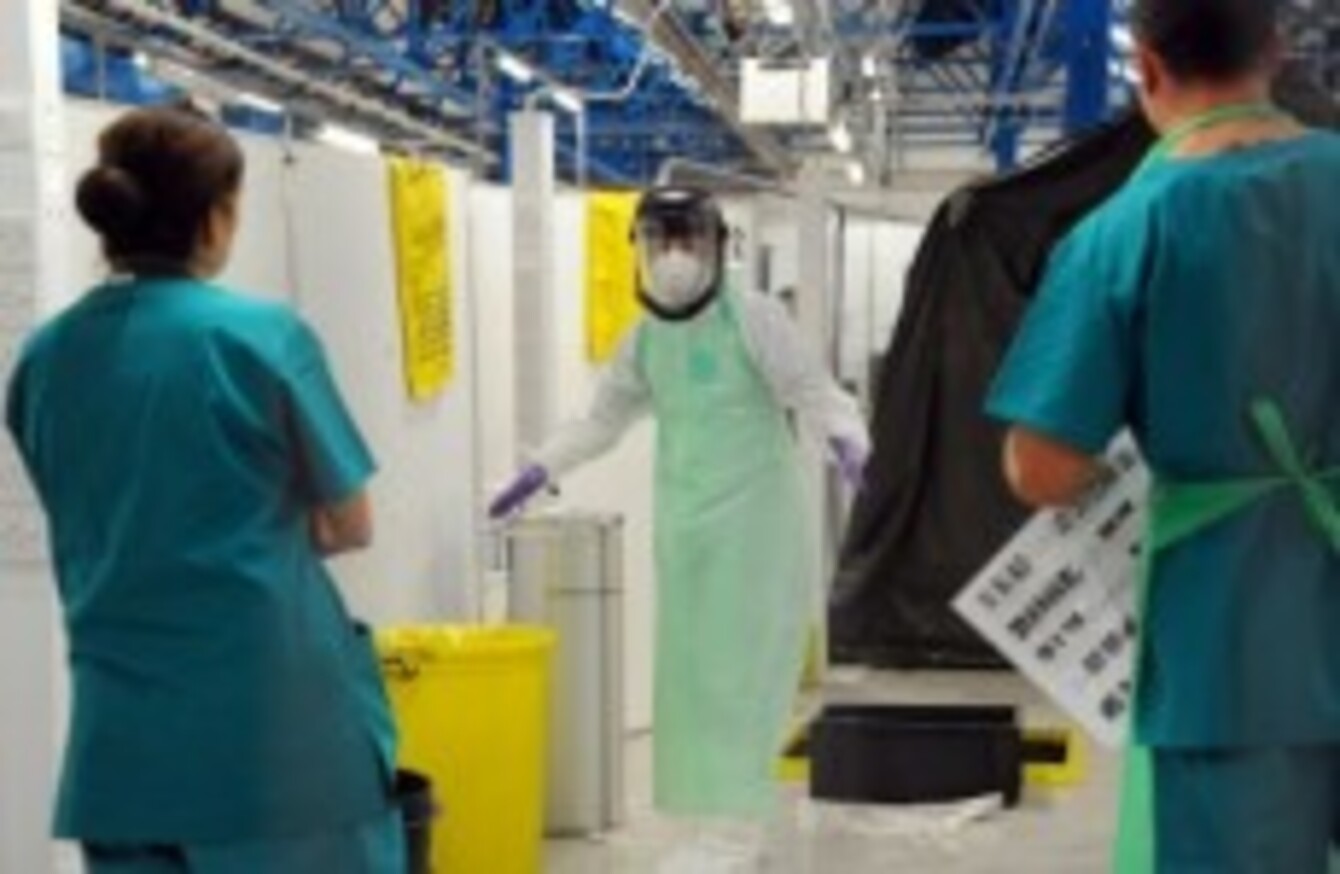 Image: Anna Gowthorpe/PA Wire/Press Association Images
Image: Anna Gowthorpe/PA Wire/Press Association Images
Updated 5.49pm
IRELAND HAS A low risk of getting a case of Ebola – but it is possible – according to the director of the Health Protection Surveillance Centre, Dr Darina O'Flanagan.
Speaking on RTÉs Morning Ireland, she said that if a case is presented – protocols are in place and the patient would be brought to the isolation unit in the Mater hospital, Dublin.
O'Flanagan said that if you have returned from West Africa and you're starting to feel unwell – you need to "link in with public health people in your area so you can be monitored".
It was added that when a person is feeling okay – they are not contagious.
In response to a parliamentary question from Fine Gael TD Bernard J. Durkan, Minister for Health Leo Varadkar said that there is 'a considerable public health planning underway with a range of bodies and professionals in relation to the implications of the Ebola emergency in West Africa'.
He added that the Health Protection Surveillance Centre (HPSC) has issued guidance to hospitals and GPs.
This includes a method for assess viral haemorrhagic fevers, a key symptom of Ebola, and advice for healthcare workers returning from affected regions.
He stressed that the situation continues to be monitored.
Training and Services
The IMNO has raised concerns that there is a lack of training and services for an Ebola outbreak in Ireland.
O'Flanagan was questioned about the health professionals saying they need improved training and a clear plan. She said:
"The fact is the information is there and has been sent out to the hospitals.
The recent cases in Spain and the US have brought it home to all of us- that we all have to be prepared.
"I know many hospitals have already conducted training- some may not.
"We'll be sending out checklists to make sure that the materials that are being sent out are being put into practise and are being implemented.
We don't know where a case may present so all hospitals have to be ready.
"We've moved into an emergency plan and activated phase one. We've taken people off some of the tasks they used to do and pulled them onto working on Ebola."
She also added that the Department of Foreign Affairs are holding meetings with NGOs.
Originally published 4pm