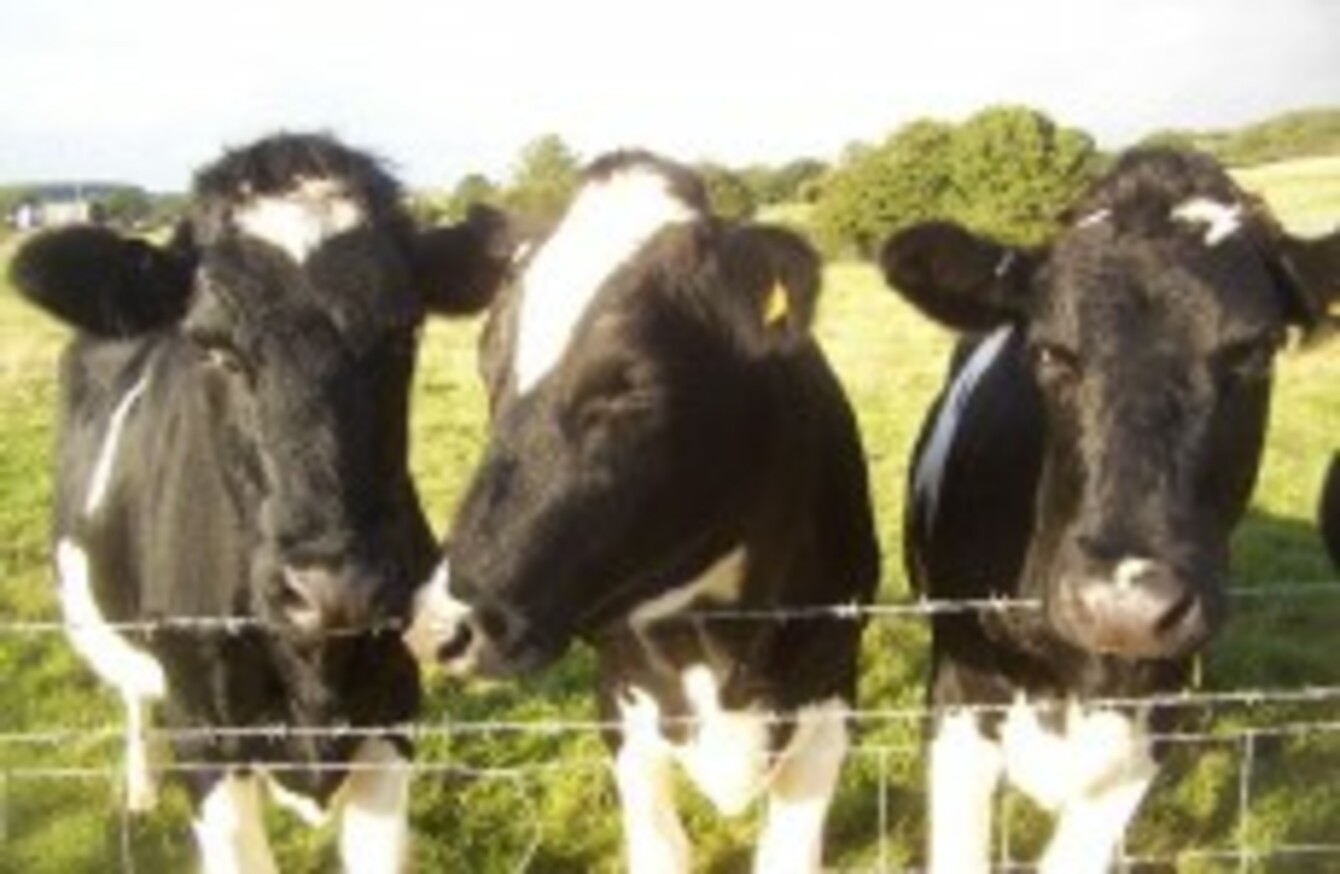 Ireland's greenhouse gas emissions have fallen - and scientists discover cow methane is not the worst culprit in agriculture
Ireland's greenhouse gas emissions have fallen - and scientists discover cow methane is not the worst culprit in agriculture
THE ECONOMIC CRISIS has produced one positive effect: the first fall in Ireland's greenhouse gas emissions in 20 years.
The Environmental Protection Agency released statistics today that show our emissions fell by nearly 8 per cent last year. The industry and commercial sector dropped by a massive 20 per cent – in particular, the cement industry's emissions fell by well over a third. Last year, The Meath Chronicle reported that Irish Cement would have to shut one of its kilns at Platin, Drogheda, because of a decline in the construction industry.
Dr Ken Macken of the EPA did however attribute some of the decrease to improvements implemented on emission-producing sectors.
Energy and transport each contribute over 20 per cent of our total emissions, but agriculture is still the major offender at 29 per cent.
However, just this week Science Daily reported on a new study that shows we should not immediately point the finger at flatulent cows, often the scape, er, goat for agricultural emissions because of the methane gas their digestive system produces.
A new study from the University of Arkansas and Michigan Technological University states that the dairy industry in the US is only responsible for about 2 per cent of the States' total greenhouse gas emissions. The scientists measured the carbon footprint of a gallon of milk from farm to table and found that in fact, animal feed – the production of the crops that feed them – is the biggest contributor to carbon emissions.
#Open journalism No news is bad news Support The Journal

Your contributions will help us continue to deliver the stories that are important to you

Support us now
The scientists came to this conclusion by including the carbon cost of fertiliser use, harvesting and transportation. Chemical engineering professor David Shonnard said:
We also looked at a Michigan feed mill, where grain gets combined with any of over a hundred different additives.
Saying that, the researchers still believe that other areas of dairy farming where improvements can be made include manure management and, yes, enteric methane. Or in other words, cow gas.