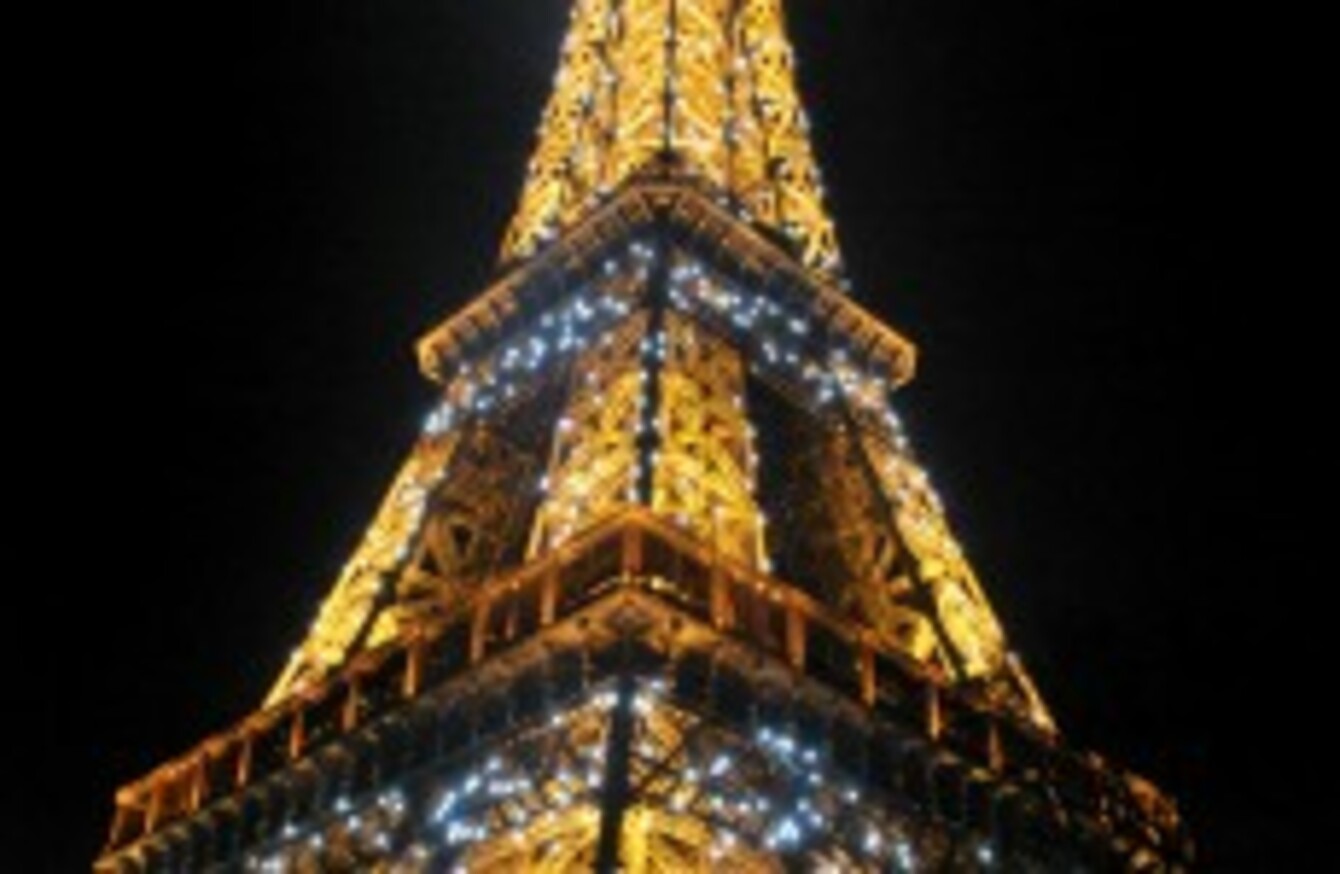 The Eiffel Tower sparkles in front of the night sky in Paris, France
Image: Lewis Stickley/Press Association Images
The Eiffel Tower sparkles in front of the night sky in Paris, France
Image: Lewis Stickley/Press Association Images
THE PARIS LANDMARK remains closed for a second day due to staff going on strike over general working and security conditions. The Eiffel Tower is normally open 365 days a year, but yesterday the attraction was closed, much to the disappointment of tourists.
The Huffington Post reports that the CGT union, which represents most of the Eiffel Tower's 300 workers, called the walkout yesterday morning, but it was unclear if it would escalate beyond a one day strike.
It's believed negotiations are to take place this week over salary raises, company profit-sharing policy and other issues.
The Wall Street Journal states that at this time of year, an average of 25,000 visitors climb up the Eiffel Tower every day.
It's reported that Julie Neis, operations manager for Easy Pass Tours, an American company that takes as many as 500 tourists a day up the Eiffel Tower refunded 322 people on Tuesday and will have to refund another 276 today if the strike continues all day.
If you're one of the unlucky folk not to get up the top of the tower yesterday or today, here is the view from the top. Now you've seen it.
(Martin Keene/Press Association Images)