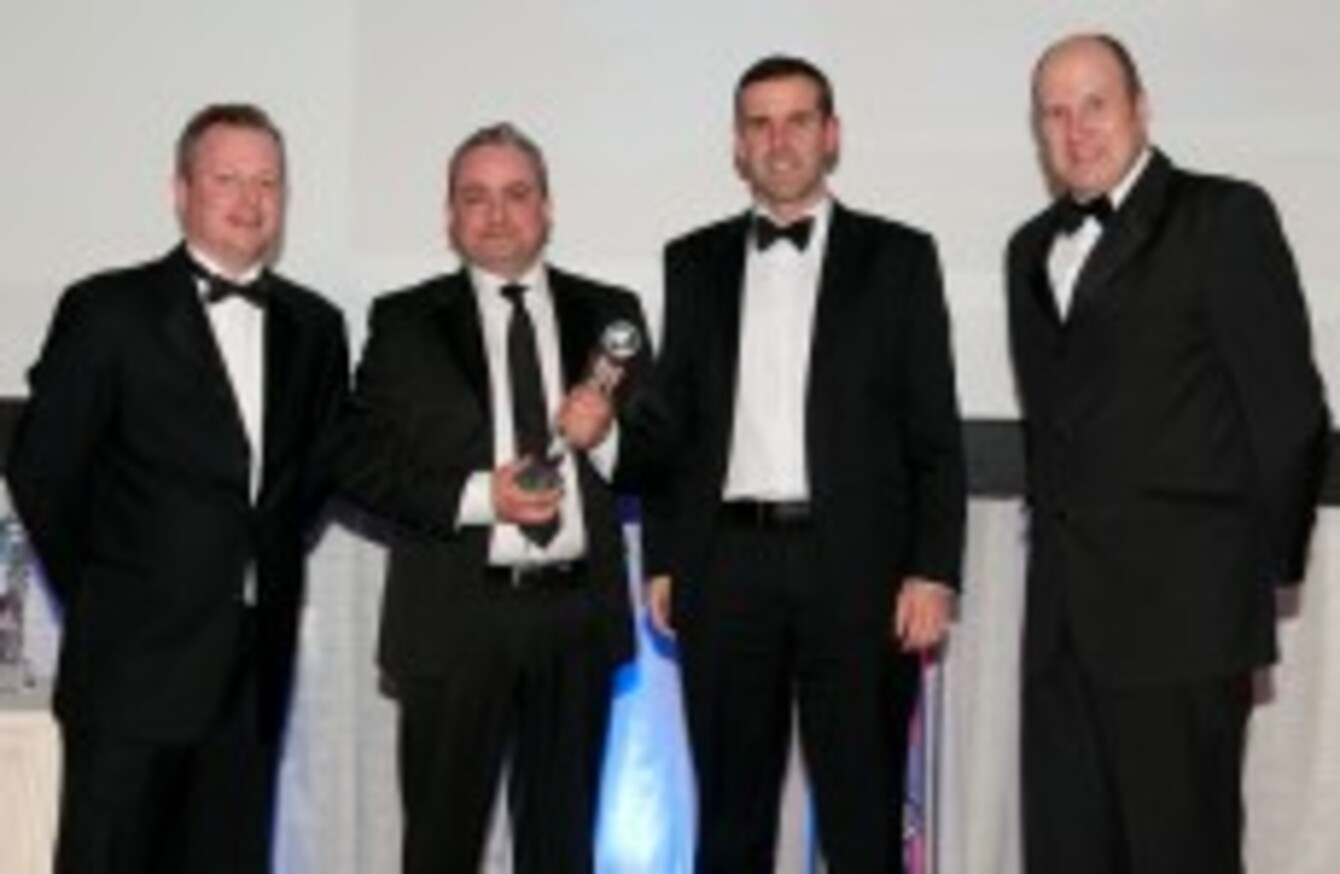 L-R: Liam Brew, ESS Salesforce, EirGrid's East West Interconnector team members Philip Jordan and Peter Lantry alongside Ivan Yates
Image: Paul O'Connor via EirGrid
L-R: Liam Brew, ESS Salesforce, EirGrid's East West Interconnector team members Philip Jordan and Peter Lantry alongside Ivan Yates
Image: Paul O'Connor via EirGrid
EIRGRID'S EAST WEST Interconnector has been named 'Engineering Project of the Year' at the Irish Building and Design Awards 2014.
The awards took place in Dublin last Friday evening.
EirGrid's East West Interconnector (EWIC) has been in commercial operation since May 2013.
It provides a large capacity interconnection with Britain through 264 km of high voltage direct current cable.
The cable goes between Woodlands in Co. Meath and Shotton in North Wales, 187 km of which is under the Irish Sea.
EWIC has the capability to power over 1 million homes.
East West Interconnector General Manager, Aidan Corcoran said:
"The Project Team at EirGrid and our partners on the East West Interconnector are delighted with the recognition the project has received from our peers in the building and design sector.
The East West Interconnector is strategically important infrastructure for Ireland which is already putting downward pressure on wholesale energy prices as well as supporting targets for the integration of renewable energy sources onto the transmission network in Ireland.
"The project has also enhanced skills capability around large scale interconnection which will be put to good use on future projects as the integration of European energy markets gains pace."