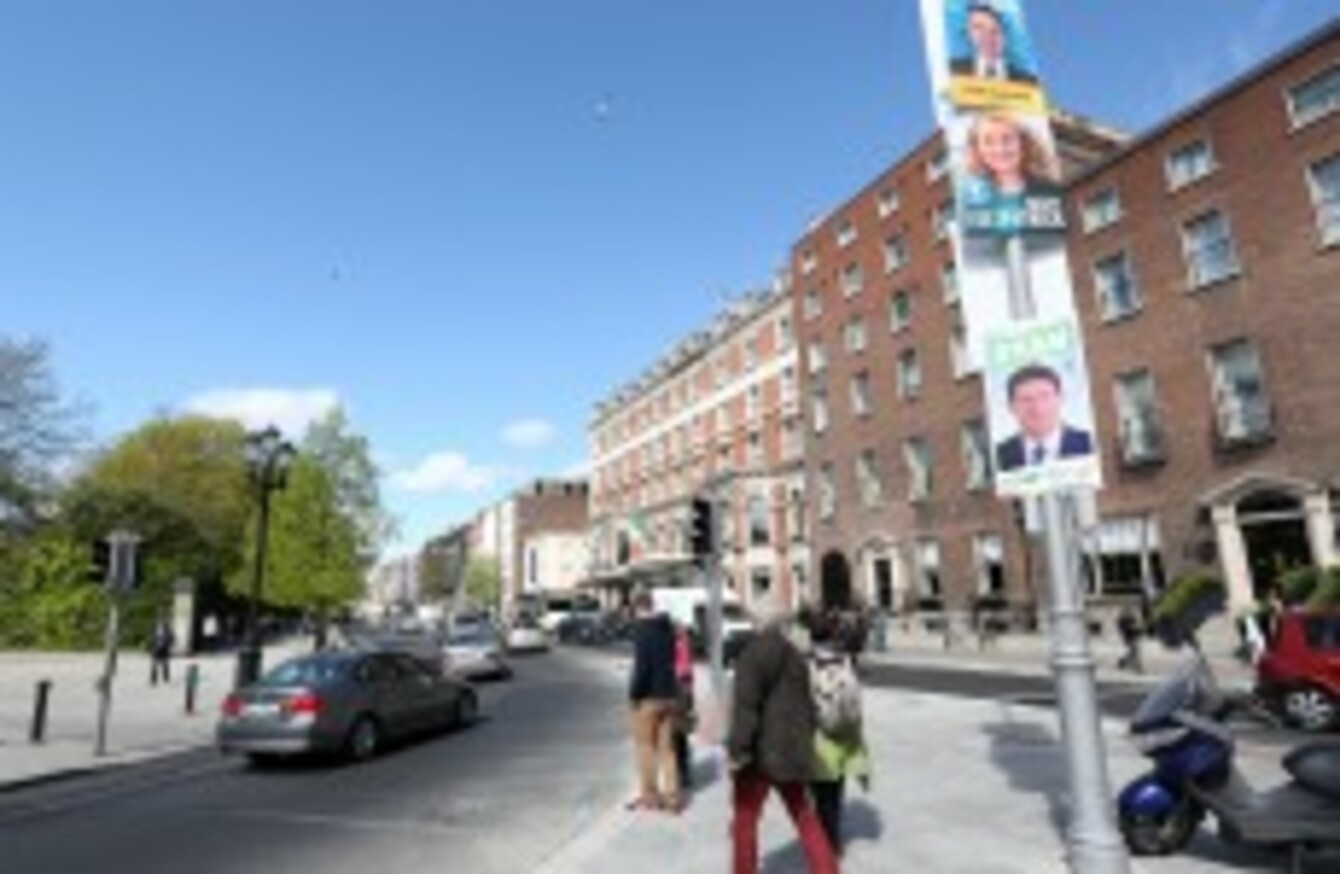 Image: Sam Boal
Image: Sam Boal
IRISH CONSUMER CONFIDENCE dramatically fell to a six-month low in May, with experts attributing the dip to the harsh messages of the election campaign.
The KBC Bank Ireland consumer confidence index came down by nearly eight points in May to finish the month at 79.4, the lowest reading since November last year.
It bucks the recent trend in sentiment data, which has shown consumer attitudes consistently on the up since the bailout exit in January.
Election worries
While refusing to rule out a technical glitch, KBC Bank chief economist Austin Hughes said that the election campaign "prompted a re-assessment of consumers' current circumstances."
Hughes said that the focus on the challenges facing the economy in the run-up to the election might be behind the steep drop in last month's numbers.
"Our sense is an intense if understandable focus on the difficulties still facing the Irish economy in the lead-up to the end of the May elections led consumers to downgrade their assessment of their current circumstances."
He said that the focus on medical cards and the introduction of water charges may have also played into a more downbeat assessment by consumers of their circumstances.
"Pressures on personal finances, which have been repeatedly signaled in recent sentiment readings, may have been seen as a deeper and longer lasting problem."
All five factors covered by the index declined in May, but the biggest losses were recorded among consumers expecting their personal finances to get worse in the next 12 months.
46 per cent of respondents said they expected this to happen, up from 33 per cent last year.
Indicators
Despite the weakening of confidence, KBC pointed out that some of the other main indicators of economic health continued to improve.
These 'macro' indicators, such as unemployment data, car sales and tax revenue, have driven a rise in consumer confidence so far this year, but the shine seems to have come off them during the heat of the election campaign battle.
KBC said that technical factors could have thrown up a statistical anomaly, which has driven the bad results.
The bank said that it will need several months' more data before it can confirm if the recent shift is permanent or not.