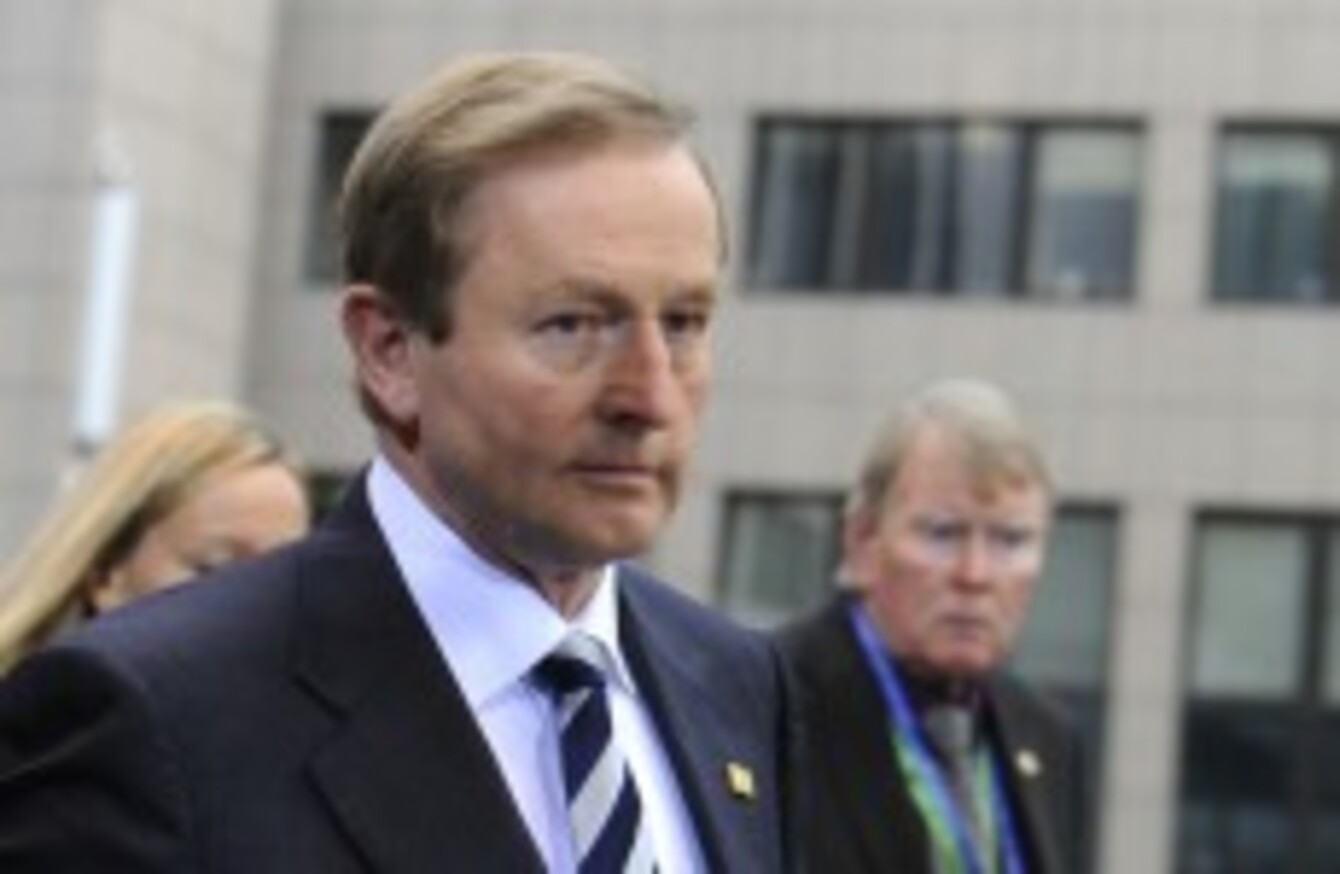 Enda Kenny arriving at the Brussels summit yesterday
Image: Geert Vanden Wijngaert/AP/Press Association Images
Enda Kenny arriving at the Brussels summit yesterday
Image: Geert Vanden Wijngaert/AP/Press Association Images
TAOISEACH ENDA KENNY has said he believes there is a new drive among EU leaders for a deal to resolve the Eurozone debt crisis.
Kenny said that EU leaders who met in Brussels yesterday were "focused on fundamentals" for the first time in their talks, and were addressing the real issues at the heart of the crisis.
Speaking after the talks were adjourned until Wednesday, he told RTÉ that there was a new "clarity and certainty" to the discussions.
The discussions centre around the extension of the European Financial Stability Fund to cope with possible future problems. At present the fund stands at €440billion, but EU leaders believe it must be either increased or leveraged if the problems continue in larger countries including Italy and Spain.
It is possible that any measures may involve changes to the existing EU treaties.
The Financial Times reports that the Italian government led by Silvio Berlusconi is coming under severe pressure from France and Germany to enact more stringent austerity measures. Angela Merkel said after the talks: "Everything must be done for it [Italy] to live up to its responsibilities."
Meanwhile, there are also discussions on measures to contain the ongoing Greek crisis. It's understood major EU countries are pushing for banks to take a bigger hit on the country's debt – which could be subject to a 'haircut' of 50 to 60 per cent, according to Business Week.
European finance ministers will meet on Wednesday with the aim of finalising a package of measures, which will then be signed off by EU leaders.