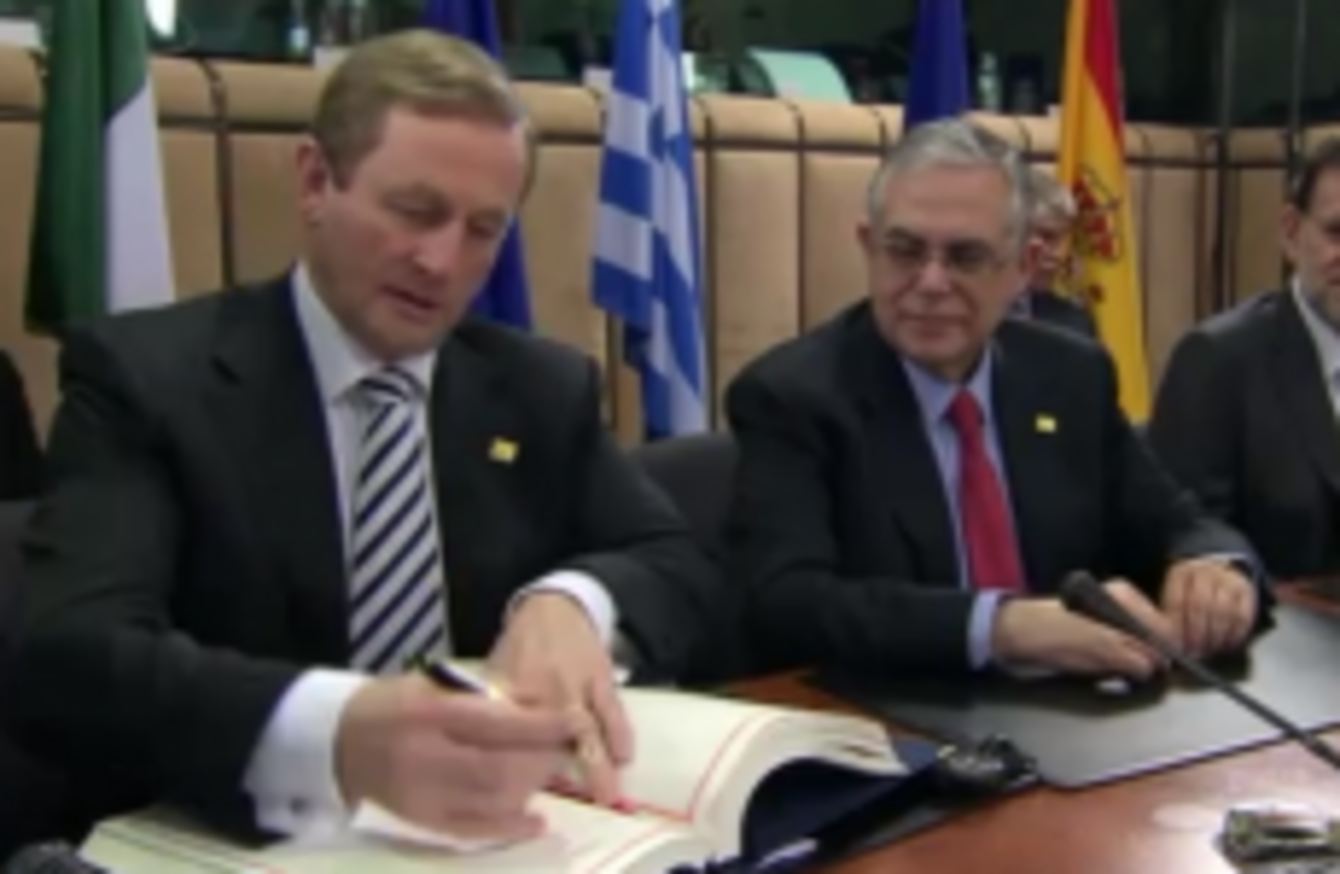 TAOISEACH ENDA KENNY has this morning begun Ireland's process of ratifying the European fiscal compact treaty at a ceremony in Brussels.
Kenny signed the deal – officially titled the 'Treaty on Stability, Coordination and Governance in the Economic and Monetary Union' – with 24 other leaders shortly before 8:30am Irish time.
The only leaders in attendance who did not sign the deal are David Cameron, the British prime minister who has opted out of the deal for fear it could result in a financial transaction tax, and the Czech Republic's Petr Necas who wants parliamentary approval before he signs the deal.
Signature of the treaty begins the Irish process of ratifying the deal, which will formally come into effect once twelve members of the 17-member eurozone complete ratification.
In most cases, ratification will require acts of parliament in the respective countries – though, as we now know, in Ireland's case a referendum to amend the Constitution will also be required.
Yesterday's session of the European Council, which will resume shortly after the signature ceremony, saw leaders re-elect Herman van Rompuy as their full-time president for a second 30-month term.
They also discussed making Serbia an official candidate to enter the EU – a status bestowed just one month before the 20th anniversary of the war in Yugoslavia – and agreed not to extend the free-travel Schengen Area to Romania and Bulgaria for the time being.
This morning they will discuss the EU's response to developments in Syria and the general Southern Neighbourhood.