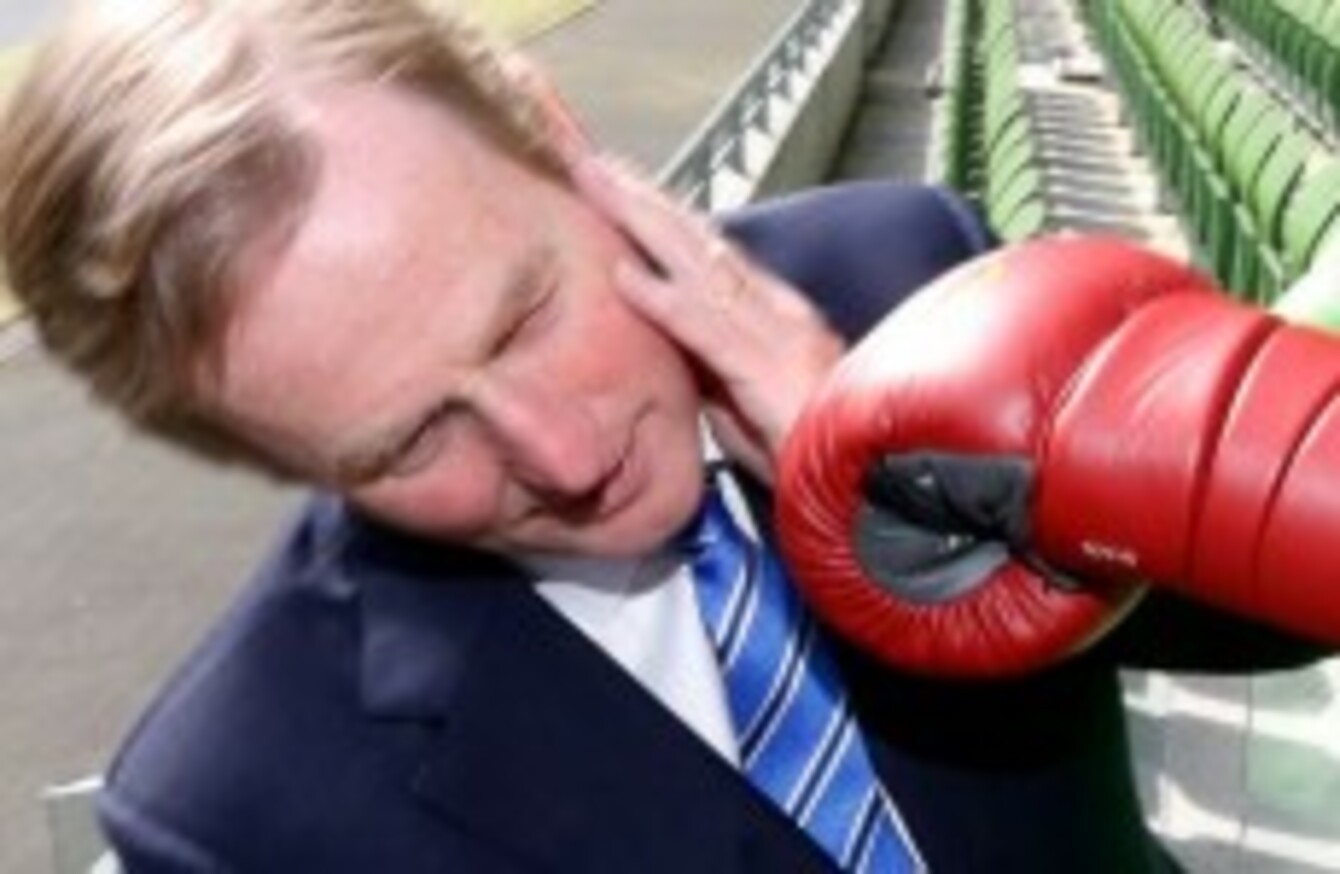 Image: rollingnews.ie
Image: rollingnews.ie
FORECASTERS IN THE UK and Ireland will be careful not to use any politically sensitive names, when they roll out their new 'storm naming' project this winter.
Met Éireann's head of forecasting Gerald Fleming has been giving more details of the scheme, which was first revealed to TheJournal.ie last December (see video below).
The project – which is being jointly helmed by the Irish and UK met offices - is aimed at creating greater public awareness of severe weather. 
Twitter campaign
A social media campaign has been launched, and people are being asked to submit their suggestions for storm names via Facebook or Twitter. A list will be drawn up from the suggestions submitted.
If a storm should hit before that can happen, however, there's a standby list ready to go as of this month.
"We're keeping, shall we say, a weather-eye out," Fleming said.
"From now on really the first big storm – now it would have to be a storm that would justify a warning of status orange or red – affecting either Britain or Ireland [will be named]."
Fleming stressed that they won't be naming "every gale that comes along" and he noted that forecasters will be avoiding names with 'resonance' in the weather world, like 'Charlie' or 'Katrina'.
Famous (and infamous) names will be avoided too.
"We won't have a Storm Elizabeth for example, given our neighbours across the water. Or perhaps Enda – or Michael.
"Names of prominent people we would have to avoid," he said.
"We have to be careful about these things."
Source: Video TheJournal.ie/YouTube
Over the past number of years names have been given to North Atlantic storms on an ac hoc basis by members of the public, the media and commercial weather websites – for example this year's Storm Rachel.
You'll find an exhaustive 'explainer' on the subject here.