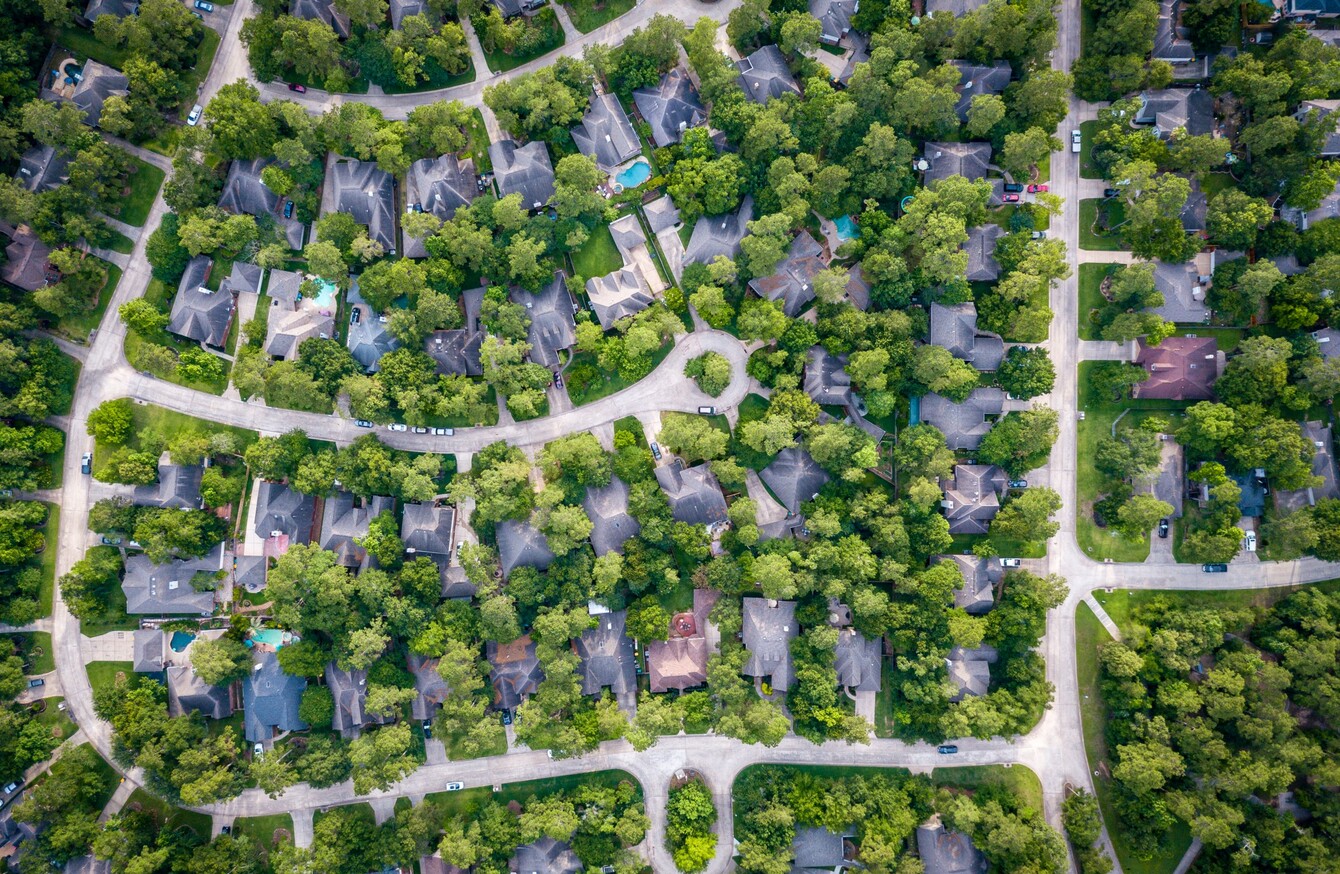 Image: Shutterstock/Kieran Reeves Photography
Image: Shutterstock/Kieran Reeves Photography
BUYING YOUR FIRST home is an exciting time – but it is also a time when big decisions come thick and fast.
Earlier this year, we set out to understand how first time buyers in Ireland felt about a range of topics with a survey on Daft.ie and a series of interactive polls on TheJournal.ie. You shared your feelings with us on everything from house prices to to the design features you wanted in your new home.
Now we're picking out some of your biggest questions and concerns from the results, and sharing informed advice from Irish experts.
Last week, a buyer's agent weighed in on some of your questions about budgeting for a new place. This week, we're tackling the all important topic of location – spotting a great-value address, getting a sense of the area before putting a bid in, and setting out your priorities early on.
Here to help is Graham Murray, Regional Director at Sherry FitzGerald, who has over a decade of experience in the Irish property market. Let's start with finding your 'ideal location'…
1. I'm on a strict budget. How do I find a location that still matches my needs?
Half of first-time buyers told us that location was the most important factor for them when house-hunting, in our survey with Daft.ie. One of the biggest obstacles to finding the perfect location is budget – so how can you marry the two to find a property you can afford, that's close to everything you need?
"My advice to anyone who is buying soon is to first establish the three or four key points that you really want your new home to deliver on. And then establish other points that you can be more flexible on," says Murray. In doing this, you're likely to whittle down your list of potential homes very efficiently:
Often it comes down to location versus property type. For example, if you know early on that apartment living isn't right for you, then you've already adjusted a whole section of the market out of your search criteria. Or maybe you'd happily choose an apartment over a larger home if it meant living close to your support network.
2. As a buyer in 2021, what are the key features I should be looking for in a location?
There were three key factors which reader rated at 8/10 or higher in importance when choosing a location: being close to family, having green space nearby, and being close to public transport links.
And it seems that the rise of working from home has shifted those priorities somewhat – readers rated the level of change that remote working has had on their location needs at at 5/10. Murray agrees:
"People's criteria of what they need in a home has shifted quite a bit of late. If they have a more flexible model with work now, commuting times might be less important, but having extra space and lots of nature nearby is more important. And when they do have to travel to work, people might be happier with a walk or cycle than a bus or train."
Murray is reluctant to generalise buyers and to assume everyone has the same location needs. Again, he says the key in choosing the right location is to identify the "combination of factors" that will make a particular neighbourhood feel like home for you:
"Ask yourself what is important to you and go from there."
3. How do I spot a great-value area before everyone else does?
A huge 69% of people told us they'd spend over their agreed budget for the right home, but what if you could find the right home that also happened to be great value? Murray shares some advice on spotting 'up-and-coming' locations – the areas that are great value now, but will likely see prices rising in months or years to come.
There's no rocket science here, he says:
Over the years I have seen so many areas – where people would initially not have considered buying – become really well established locations. Often you can identify these hotspots by looking at areas that are already really popular, and then moving out an address or two on the map.
So during your house hunt, think like an estate agent. Start by putting budget and availability of homes aside, and hone in on a few 'dream locations': well-established communities that are a match for you in terms of access to work or family, nearby amenities, transport links and so on. Then take a look at neighbourhoods adjacent to those locations, and begin your search there.
Demand is likely to be lower, and but the potential is just as high:
These areas can likely offer you a similar type of lifestyle and a similar level of accessibility to what you'd get in the more established location nearby.
4. The house looks great, but I don't know much about the area. How do I get a real sense of the neighbourhood?
Unless you grew up in or have rented in a particular area, it can be hard to get a handle on what it might be like to live there. Readers rated their likelihood of checking community Facebook groups or discussion forums for insights at just 4.6/10, so what are their other options when scoping a new location?
Take half an hour and just start exploring the area, says Murray:
If you've found an area you like look of, the best thing you can do is park up the car, get out and walk around. It's the single most effective way to get to know an area. And if you pass people on the street, say hello, you might get chatting to someone who has lived there for years.
Ideally you'll do more than one of these 'field trips', he adds:
"Areas can look very different depending on the time of the day or week you visit. So try to spend time there on a weekend, on a weekday at lunchtime, in the evening and so on. Is it very loud at night? Is it very busy at rush hour? Those are things you'll only figure out by physically being there, so a visit to the area is a great place to start."
At Glenveagh Homes, our vision is that everyone should have the opportunity to access great-value, high-quality homes in flourishing communities across Ireland. We understand that buying a home is possibly the biggest decision you will ever make in your life – but we want to make it your easiest. Click here to find out more about Glenveagh developments.