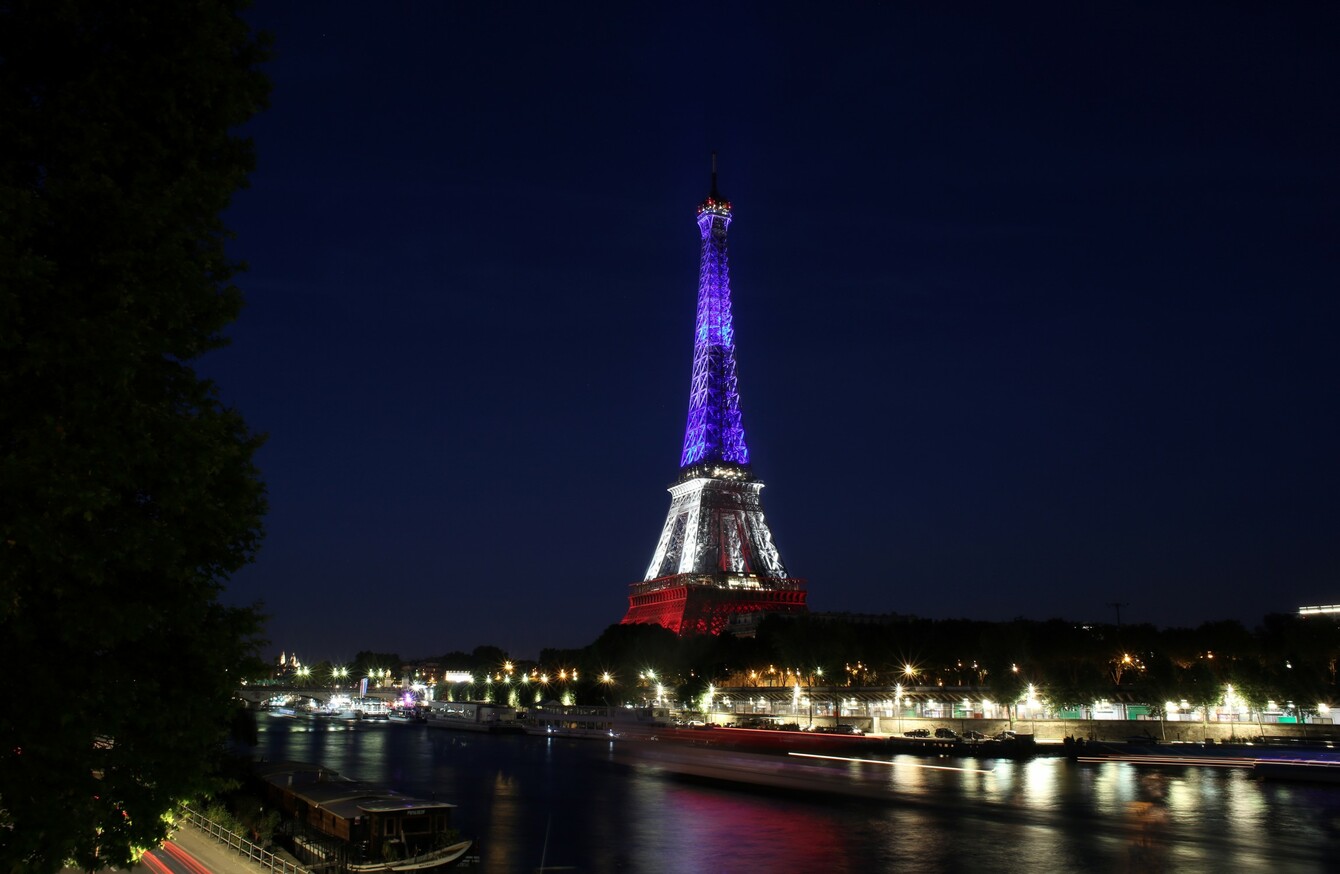 Eiffel Tower lit up after the Nice attacks in July
Eiffel Tower lit up after the Nice attacks in July
PEOPLE ACROSS EUROPE see Isis as the largest threat facing the continent, according to the latest Pew Research Global Attitudes Survey.
Climate change, cyber-attacks and the refugee crisis were also perceived to be major threats. By comparison, tensions with Russia, China's role as a world power and the decline of US influence were thought to be minor threats.
Despite the fear surrounding Isis, only two out of 10 countries favoured an increase in defence spending.
The report found that "many believe that relying too much on military force to defeat terrorism only creates hatred that can lead to more terrorism".
Only one of the 10 countries surveyed did not list Isis as the top threat – Greece was more concerned about global economic stability.
The Pew Research Centre is a non-partisan US think-tank.
Other threats
Spain was the most fearful country, while Sweden was the least.
Overall, 76% of those surveyed thought Isis was a major threat. Climate change was deemed a major threat by 66%.
Results varied quite widely among countries as to whether global economic instability was a major threat. For example, only 39% of Germans and 35% of Swedes thought it was a big issue. By comparison, 84% of Spaniards and 95% of Greeks were concerned about the global economy.
Ireland was not surveyed.
Refugees
Countries were also split over the issue of refugees, with Poland (73%) and Hungary (69%) more likely to say refugees were a threat. In countries that had higher numbers of refugees, specifically Germany and Sweden, only 31% and 24% respectively agreed they were a threat.
The UK was split down the middle, with 52% saying that refugees were an issue.
According to the report:
Those with a lower level of education generally are more likely to see the refugee crisis as a major threat compared with those who are more educated.
"For example, in the UK, among those with only a secondary education, 62% see the refugee issue as a major threat, compared with only 30% among the more highly educated cohort (post-secondary education or more)."
Role in the world
European countries are also having a crisis of confidence. When asked if their country was playing a more important role in the world today compared to 10 years ago, only two said more important, two said as important, and six said less important.
A full 62% of Germans said their role in world affairs had increased, while 65% of Greeks said they felt less important.
The decline in global importance seemed to make countries more isolationist. Greeks, Hungarians, Italians and Poles strongly believed that countries should deal with their own problems. The French, British and Dutch also agreed but less strongly. Only the Spanish, Swedish and Germans felt that their country should do more to help other nations.
The EU
However, just over half of the nations (51%) supported the EU. Unsurprisingly, the most unhappy nations were the Greeks and the British, although the French held an unfavourable view as well.
Countries were critical of the EU's handling of the refugee situation, the economy and the way it had dealt with Russia. Despite this, 74% of Europeans wanted the EU to take a more active international stance.
The report argues:
Such public sentiments illustrate a contrast between a fairly negative assessment of the EU's handling of key problems and public hopes for the EU's future role in the world. This may in part be explained by people's idealism about the EU's potential.
A 2014 Pew Research Center survey found that strong majorities in seven EU nations believed the EU promotes peace.
A huge majority believe that the EU plays a more important role now than it did ten years ago.
There is also widespread support in Europe for the UN and Nato.