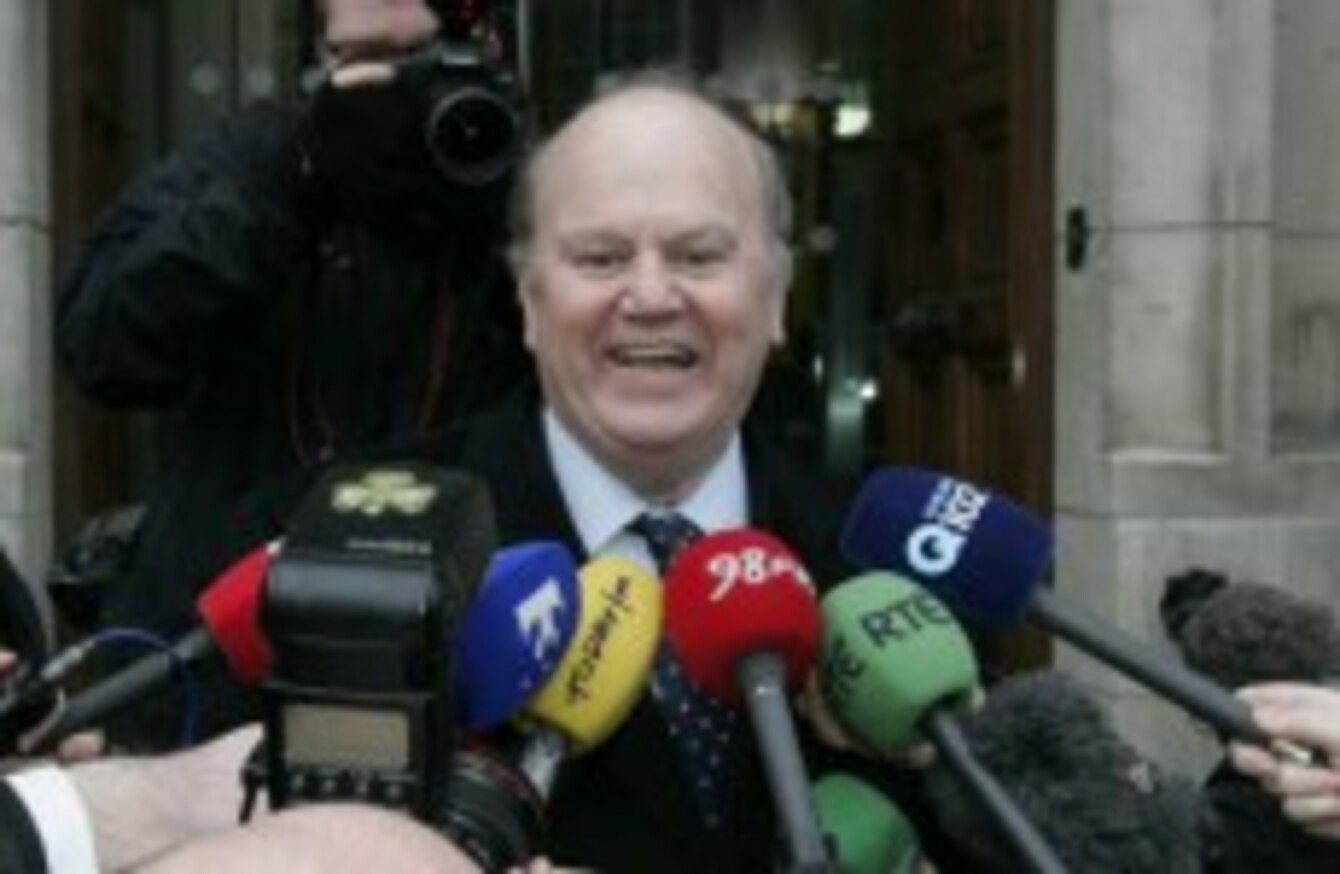 Image: Mark Stedman/Photocall Ireland
Image: Mark Stedman/Photocall Ireland
THE EUROPEAN COMMISSION has this morning confirmed it is to reduce the interest rate charged on its third of Ireland's bailout loans – saying the change will apply to money Ireland has already drawn down as well as any future borrowing.
The Commission says it is cutting the interest rate on its €22.5bn of loans, which Ireland has taken from its European Financial Stability Mechanism, down to 2.59 per cent – which is exactly equal to the interest rate the EU pays to borrow the money it then passes on to Ireland.
The cut means that the European Commission is now making zero gains on its loans to Ireland – and means Ireland will pay less interest than it first thought on the cash it has already taken from the Commission.
Stats released by the National Treasury Management Agency this summer showed that Ireland had already taken almost €11.4bn from the cash being made available to it – though it appeared the original interest rate being applied to this was disputed.
In January the European Commission had said Ireland would pay 5.51 per cent interest on the EFSM loans – but in July, Michael Noonan said the average interest rate was actually 5.91 per cent in practice.
Noonan told the Oireachtas' finance committee in July that he anticipated the EFSM interest rate would be cut in line with that applied to loans from the European Financial Stability Fund – the bailout vehicle funded only by the Eurozone members.
The EFSF interest rate was cut by around 2 per cent at a summit of European leaders in July, with Noonan estimating at the time that the improved deal would save Ireland around €900m a year.
It is understood that this figure included the anticipated reduction of the interest rate on the EFSM loans as well as the EFSF. The interest rate on the IMF portion of the bailout is expected to be cut later this year when the Fund upgrades Ireland's membership status.
The EFSF and EFSM are to be merged into a new European Stability Mechanism in 2013. The implications of the reduced bailout rate will be discussed at the Oireachtas committee on EU affairs tomorrow.