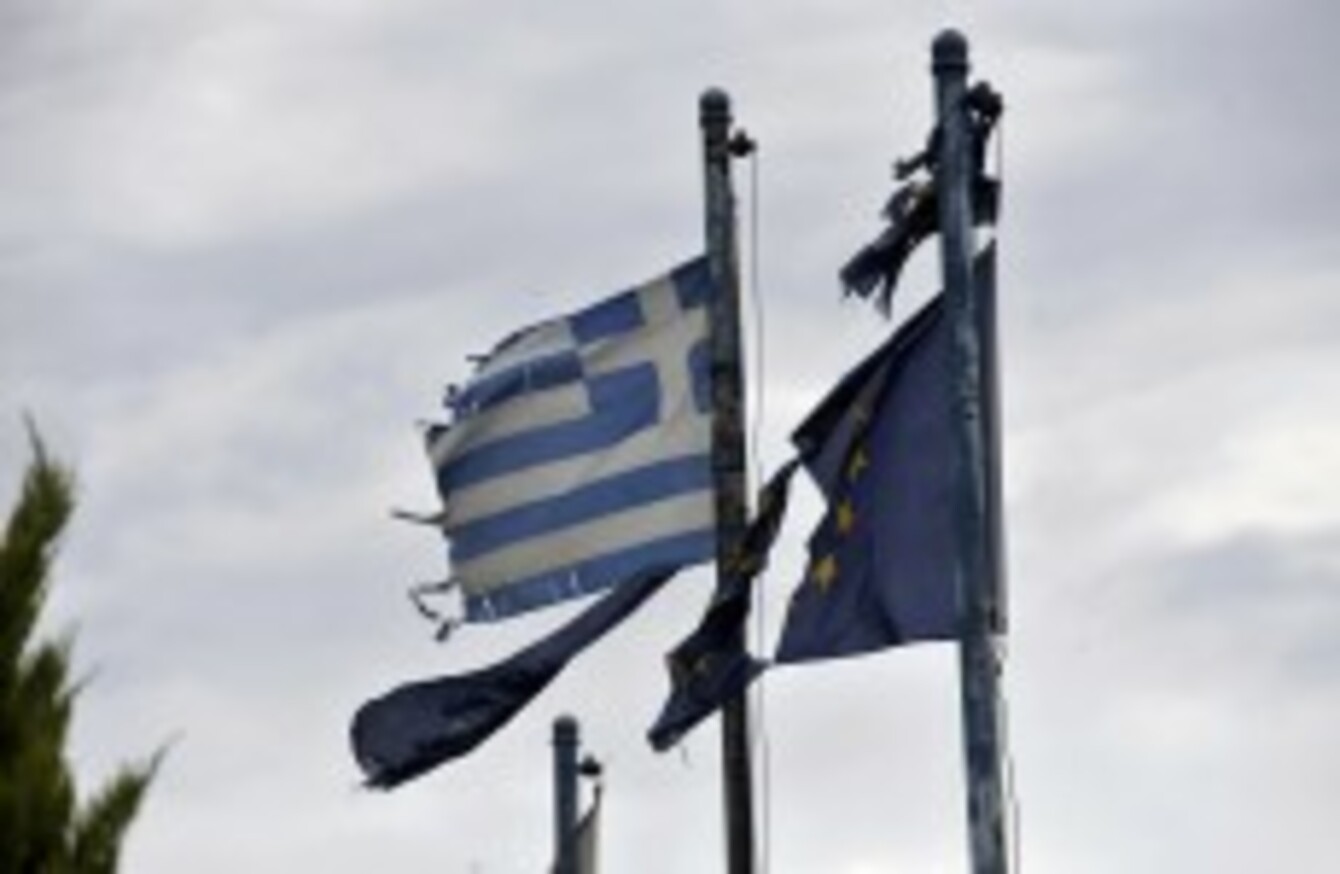 ECONOMIC GROWTH in both the European Union and the eurozone fell in the second quarter of 2012 – meaning it is now nine months since any economic growth was recorded in either bloc.
Both the 17-member euro area and the 27-member EU as a whole saw economic growth slip by 0.2 per cent when compared to the output of the first quarter, according to figures published by Eurostat this morning.
With both areas having seen 0.0 per cent growth in the first quarter, neither area is technically in recession – but the previous quarter, from October to December had seen a contraction of 0.3 per cent in both areas.
Output in the eurozone is now down by 0.4 per cent compared to the same period in 2011.
The largest economy in the area, Germany, saw its economy grow by 0.3 per cent in the second quarter; that follows a 0.5 per cent growth between January and March.
France's out, meanwhile, has been flat for three quarters. The UK, the largest European economy outside the eurozone, saw its GDP shrink by 0.7 per cent in the second quarter – the third quarter in succession that output had fallen.
Ireland is one of seven EU member states yet to report its economic growth for the second quarter of 2012; the most recent figures, for the first quarter, showed a shrink of 1.1 per cent – though it also reversed a previous report from the last quarter of 2011.
Having previously said growth had fallen by 0.2 per cent, the latest figures said Ireland's economy had actually grown by 0.7 per cent.
Sweden is the EU's best performer, with economic growth of 1.4 per cent in the second quarter, ahead of Latvia on 1.0 per cent. Slovakia is the eurozone's best-in-class at 0.7 per cent.
At the other end of the scale, Portugal's economy shrank by 1.2 per cent between April and June – the fourth quarter in a row that growth had fallen – while Finland's economy dove by 1 per cent.