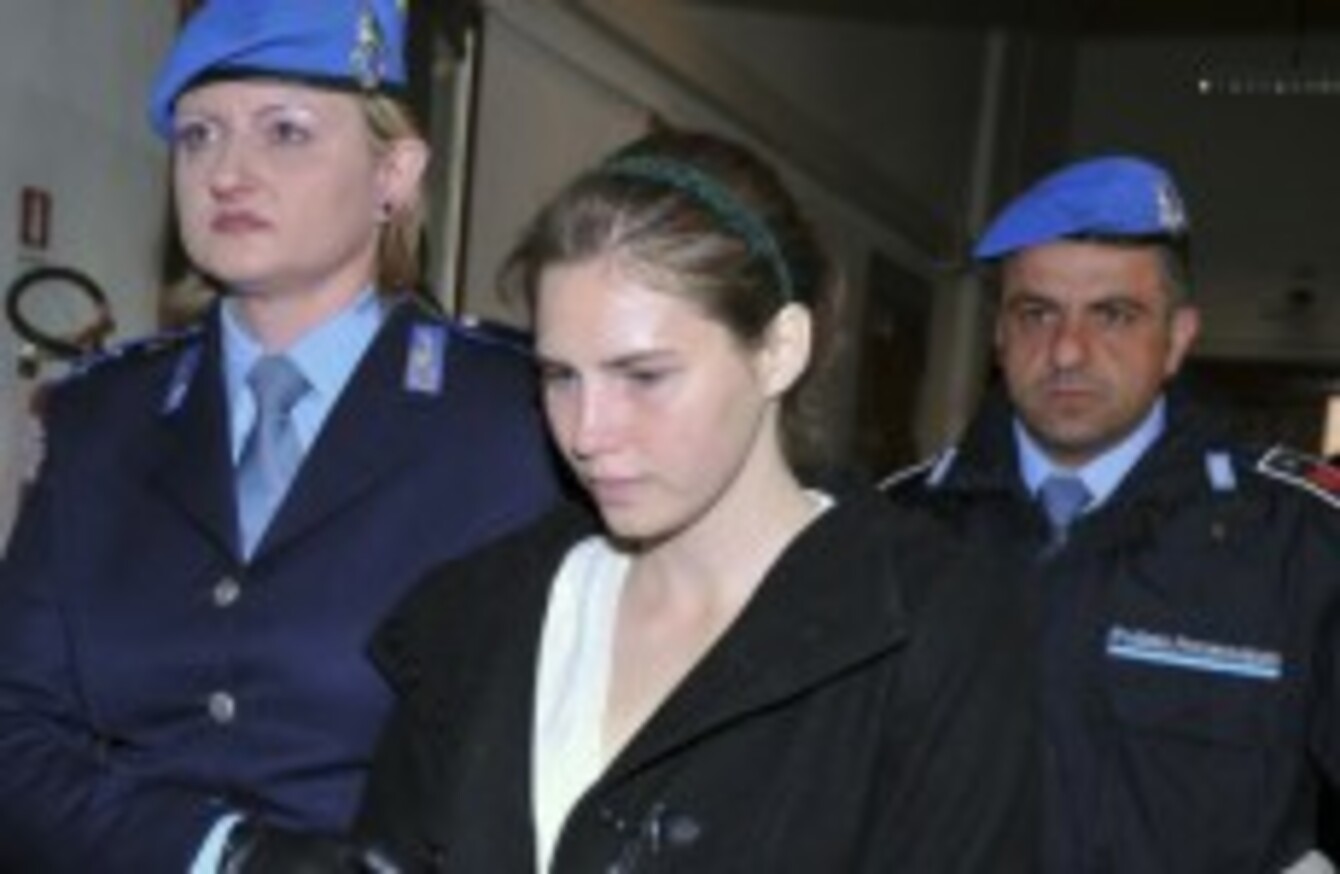 Amanda Knox arriving in court in March 2011.
Image: AP Photo/Stefano Medici
Amanda Knox arriving in court in March 2011.
Image: AP Photo/Stefano Medici
DNA EVIDENCE has been held back from independent experts who are giving evidence to the appeal of US woman Amanda Knox against her conviction for murder, her father has claimed.
Knox, 23, is currently appealing the 26-year-sentence she received for murdering her British flatmate Meredith Kercher at their apartment in Perugia in November 2007. Knox has always protested her innocence of a crime Italian police claim was a sex game that went wrong and ended with Kercher's throat being slit.
As part of her appeal case, her lawyers have sought an independent review of DNA evidence found on the presumed murder weapon and Kercher's bra clasp, which was used to convict Knox and her co-accused, Raffaele Sollecito.
In an interview with the AFP, Knox's father claimed that independent experts appointed to review that evidence had requested certain data. However, it has not been provided to those experts and they have requested an extension to completing their inquiry. Curt Knox said that despite the experts' requests, "this data is not being provided".
The experts were originally due to conclude their review earlier this month and report to the court on 21 May, but have requested an additional 40 days. Saturday's hearing is expected to receive witness testimony rather than the evidence review, and a delay is expected to be granted to the DNA experts.
Separately, Knox and both of her parents are facing slander trials for alleging that Italian police struck her on the head during their interrogation of her for Kercher's murder.
- Additional reporting by the AP