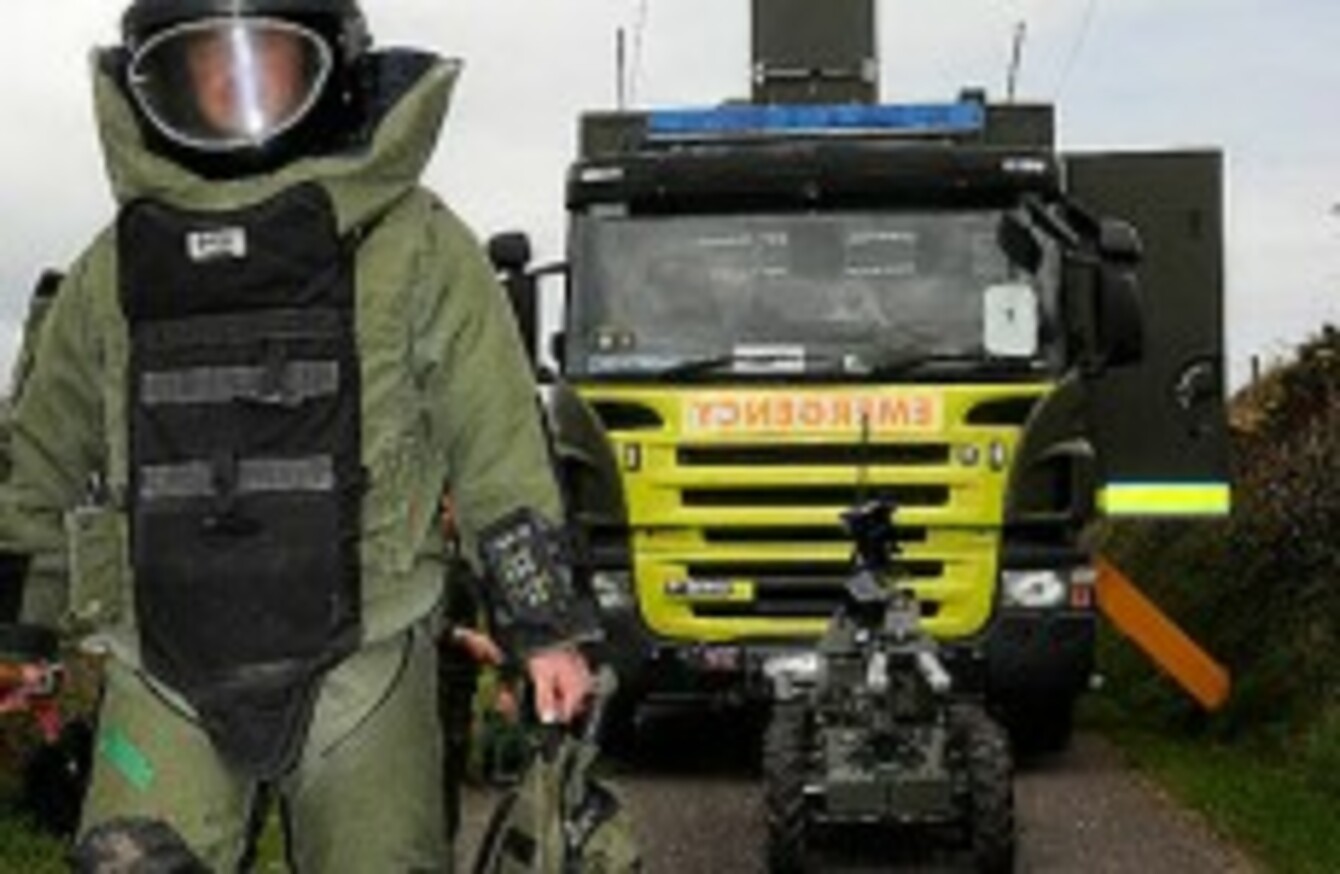 A member of the Bomb Disposal Team (File photo)
Image: Defence Forces
A member of the Bomb Disposal Team (File photo)
Image: Defence Forces
HOMES HAD TO be evacuated in Wicklow last night after a viable homemade explosive device was found in Bray.
An Army bomb disposal team was called to the scene at 8.50pm at Old Court in Bray after the suspect device was discovered at a house.
The team put in place a cordon and closed nearby roads as the device was examined. A number of families close to the house were evacuated.
The device was brought to a safe military location where it was dismantled and confirmed as being a viable Improvised Explosive Device (IED).
The Defence Forces said evidence will be handed over to Gardaí to help with their investigation.
People were allowed back into their homes at 9.40pm after the scene was declared safe.