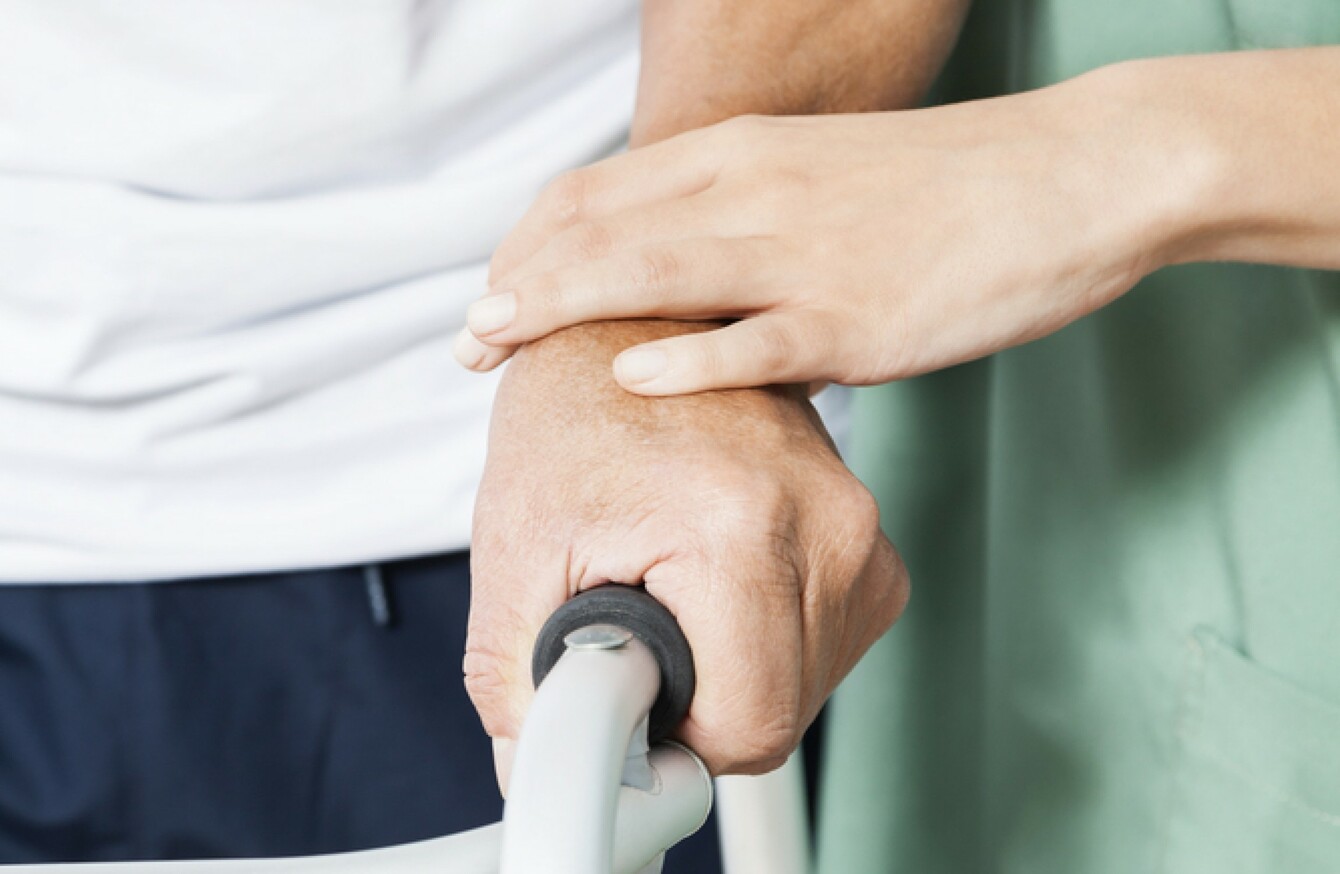 Image: Shutterstock/Tyler Olson
Image: Shutterstock/Tyler Olson
A REPORT ON nursing home charges published today says older people and their families are being prevented from choosing nursing homes under the Fair Deal scheme because of additional charges.
Age Action, Ireland's main advocacy organisation for older people, calls for greater transparency and accountability around the scheme in its new briefing paper.
Fair Deal, the State's Nursing Home Support Scheme, sees those who take it up (or their loved ones in cases of mental capacity such as dementia) contributing a percentage of their income and assets towards their own nursing home care – which would otherwise be prohibitively expensive.
Justin Moran, Head of Advocacy and Communications at Age Action, said: "One of the key principles of the Fair Deal scheme is that older people have choice, no one is prevented from choosing the nursing home they prefer because of their incomes.
"But steadily increasing charges imposed by nursing homes are pricing older people and their families out.
"When someone on the state pension is left with only €50 a week after making their contribution under Fair Deal they are simply not going to be able to afford a nursing home charging €200 a month for social activities," Moran said.
Days visiting nursing homes
One social worker told Age Action: "A family I have been working with has just spent days visiting nursing homes in the south Dublin and Wicklow area. They're being quoted extra charges of €85 a week and they simply can't afford that."
Another social worker said: "I have one patient whose family just can't pay anything extra and because of this she is now on the waiting list for a public nursing home bed."
The report also contains two case studies from members of the public who contacted Age Action about the costs of nursing home care.
Michelle's mother found herself being charged for a "doctor's service" even though she has a full medical card. The nursing home refused to provide an itemised bill and, after it was confirmed to Michelle that such a charge was illegal, she engaged a solicitor.
Conor's mother has a long list of additional services for which she is being charged that will cost almost €4,500 a year in addition to what is being paid under the Fair Deal scheme, Action Aid said.
Cost of services 
In a recent statement, Nursing Homes Ireland (NHI) said: "All nursing homes are required under regulations to provide services expressly excluded under the Fair Deal and to charge additional fees for such services to residents supported by the Fair Deal.
Prior to and since inception of the Fair Deal scheme, NHI has consistently highlighted the narrow definition of goods and services under the scheme and that State financial support to residents approved under the Fair Deal do not encompass the reality of the health and social care costs incurred to meet the day-to-day care and living requirements of persons requiring nursing home care. Such concerns have also been advanced by the Office of the Ombudsman and Hiqa.
"Fair Deal's definition of long-term residential care services specifically excludes services that are provided to persons in nursing homes to enhance their health and wellbeing. Excluded in this regard are services that include, for example, social programmes, physiotherapy, occupational therapy and other health and social care services.
"These services are essential to support living and healthcare requirements of older persons in nursing home care, as recognised within the national standards and regulations, and are provided in all nursing homes. Because such services are expressly excluded under the Fair Deal, their costs are not included and nursing homes are required to charge for such services."
Moran said nursing homes "insist that they have to pass on these charges because the National Treatment Purchase Fund (NTPF) does not cover the costs of the services they provide or that Hiqa has instructed them to put in place".
He continued: "There is some truth to this but while nursing homes and the NTPF argue over euros and cents, it's nursing home residents and their families who are paying the real cost.
And even that argument doesn't excuse the extortionate costs some nursing homes impose, including for services that residents are physically unable to use.
Age Action is calling for more transparency and accountability within the system.
The organisation wants the fees charged by nursing homes to be publicly available online, and for these charges to be "properly regulated to ensure there is no overpricing".
The group also wants nursing home residents with an assessed income of €300 or less to be allowed retain a minimum of €60 to "enable them to cover day-to-day living costs", instead of the current €44.40.
Last week, Age Action met with junior minister Jim Daly, who has responsibility for older people, to discuss nursing home charges.
Statutory home care scheme.
Speaking in the Dáil about the Fair Deal scheme in June, Health Minister Simon Harris said: "We must get to the point where we will have a statutory home care scheme. We cannot continue to tell people that we believe they should have a right to grow old in their own homes with dignity in their communities, yet when they put their hands up and seek any assistance the only statutory scheme available is the Fair Deal scheme."
Harris said the scheme is "working very well now" and is "well-funded", adding that the HSE is meeting the four-week turnaround time.
"However, there is cross-party consensus that there must be an alternative route for a statutory home care scheme. We must ensure that is done sensitively and by engaging with older people. We will move on that consultation shortly," Harris added.
The HSE had not responded to a request for comment at the time of publication.