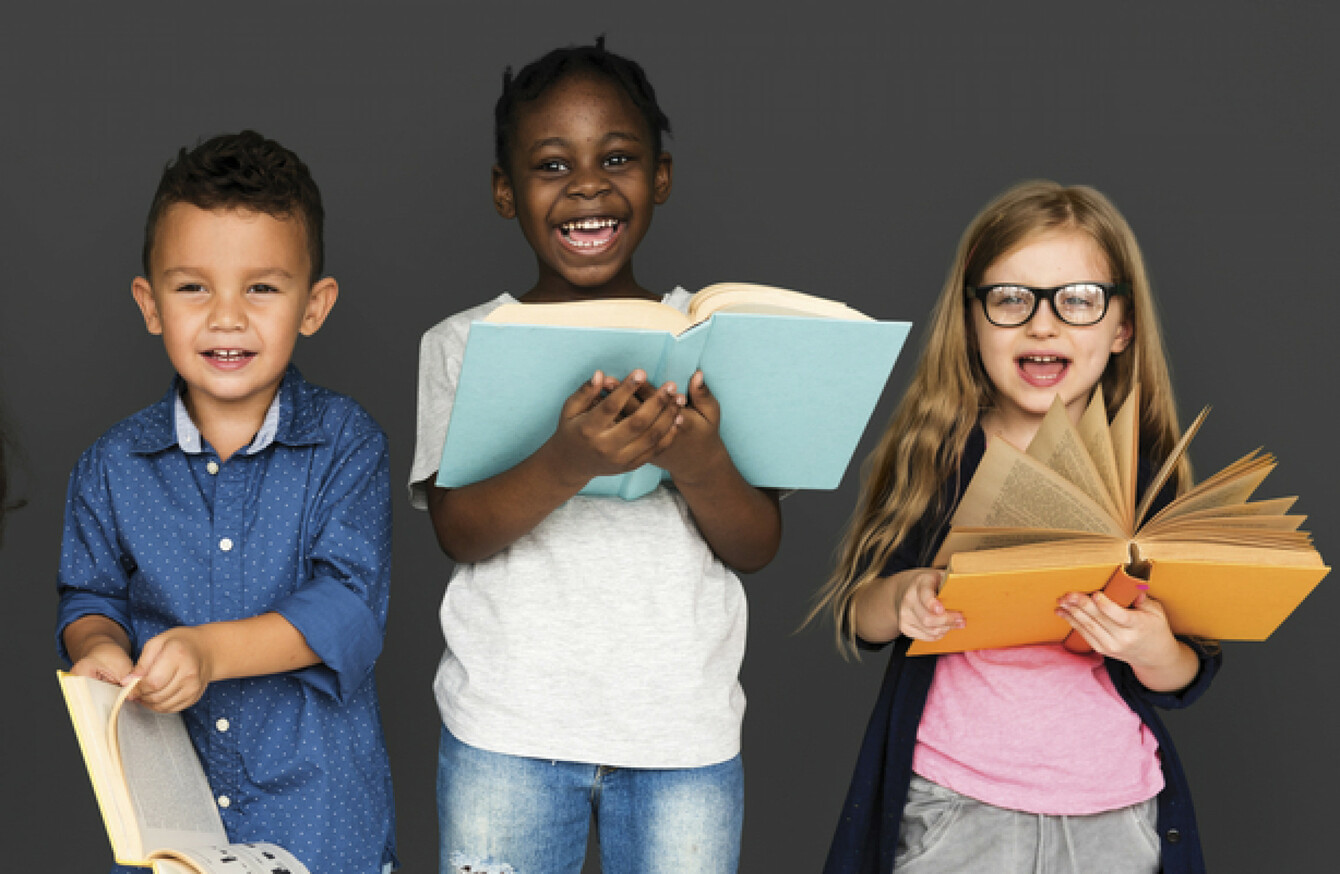 Image: Shutterstock
Image: Shutterstock
FROM LITERARY festivals to library book clubs, there are lots of events coming up over the next few weeks for kids who love the written word.
Dublin
We Love YA! This Saturday a smorgasbord of amazing authors from Young Adult fiction are coming together at DeptCon, Ireland's biggest YA Convention. As a part of the International Literary Festival Dublin, authors including Louise O'Neill, Brian Conaghan, Derek Landy and Katherine Webber will be on hand to meet and greet fans.
Suits: Age 12 years+ Time: 5pm Where: The Complex, Smithfield. Find out more here.
Brave & Bold: The Women Who Made Me: The ILFD has teamed up with the Irish Girl Guides and CBI to celebrate all our brave and bold girl at the RDS on Saturday 26th May. With inspiring talks from Roisin Ingle, author Sinéad Moriarty and Kate Pankhurst, who wrote and illustrated Fantastically Great Women Who Changed the World, this is going to be incredible.
Suits: Age 7 years+ Time: 2pm Where: RDS. Find out more here.
The World Of Under The Hawthorn Tree: Introduce your kids to the magic of Marita Conlon McKenna on Saturday 27th of May, where the author of Under The Hawthorn Tree and Wildflower Girl will be telling the tale of famine times in Ireland at Dublin Castle.
Suits: Age 7 years+ Time: 3pm Where: Bedford Hall, Dublin Castle. Find out more here.
One Family Annual Family Day: One Family is holding its eighth annual Family Day celebrating the diversity of families in Ireland this Saturday May 19th. As part of it, Book Doctor Louise Gallagher of Children's Books Ireland will be giving out tailored tips on what to read next, and Dublin City Public Libraries will be bringing their mobile library too.
Suits: All ages Time: 1-5pm Where: Smithfield Square, Dublin 7. Find out more here.
Kerry
Storytelling and Craft Workshop: As a part of the National Children's Literary Festival at Listowel's Writer's Week, on 31st of May, author and mother Sadhbh Devlin will read her children's book, Bí ag Spraoi Liom! and help children make special crafts based on play afterwards.
Suits: 6-8 year olds Time: 10am Where: Listowel Community Centre. Find out more here.
Murder & Mystery: On Friday June 1st, join authors Robin Stevens, Alex Barclay and Helena Duggan as they teach their young audience the secrets to writing great mystery books as a part of the NCLF.
Suits: 7 years+ Time: 1pm Where: Listowel Community Centre. Find out more here.
Wexford
Junior Book Club: The Junior Book club in Gorey Library will meet on 30th May and will be discussing The Ghosts of Magnificent Children by Caroline Busher. Caroline is the library's reader in residence, and she'll be on hand to answer any questions that the club may have.
Suits: 8-12 years old Time: 3.30pm Where: Gorey Library. Find out more here.