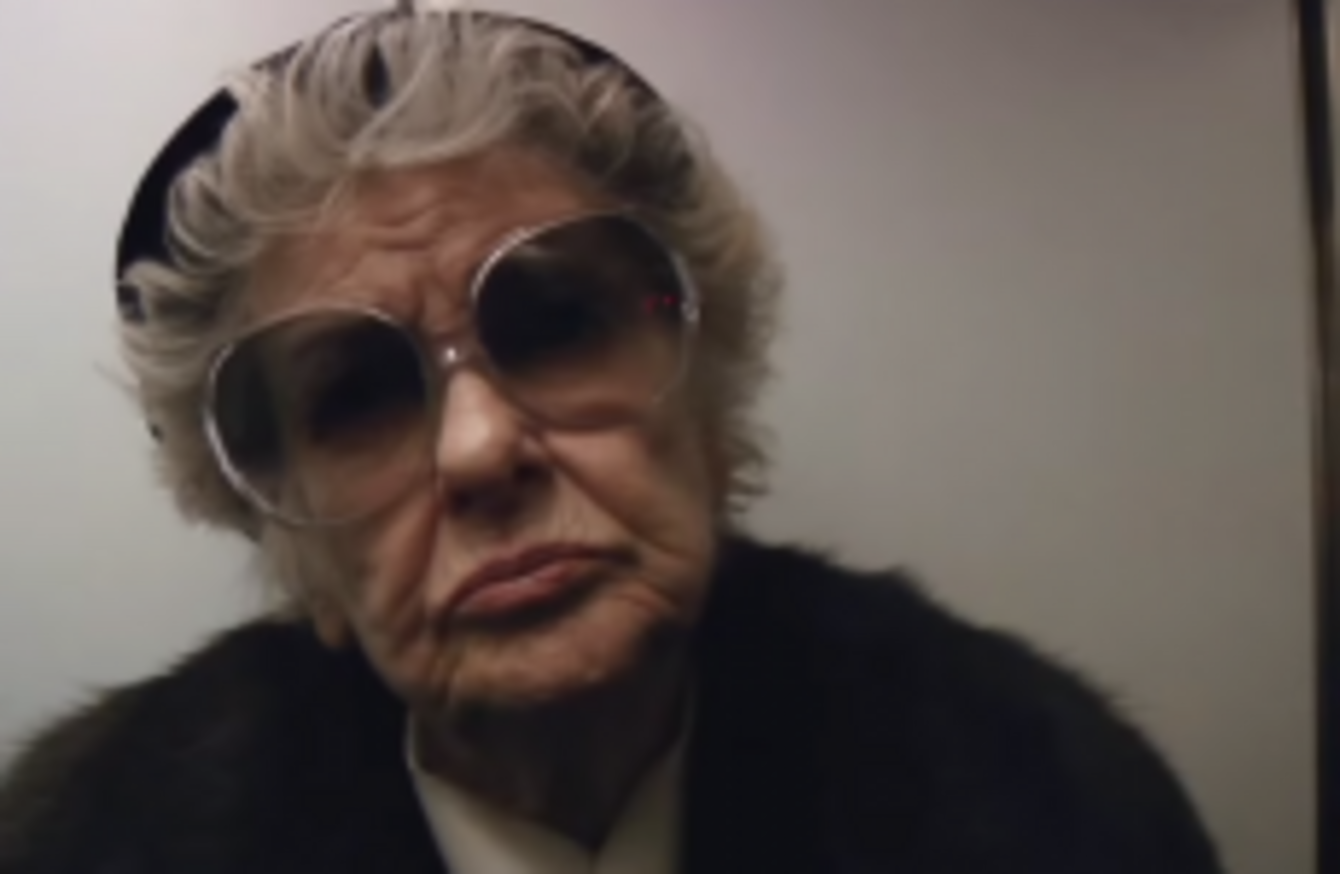 Image: Elaine Stritch Trailer via YouTube
Image: Elaine Stritch Trailer via YouTube
IRELAND'S FEMINIST FILM Festival is running for the first time in Dublin this weekend.
The festival is aiming to counteract the mis-representation and narrow range of women portrayed through stereotypical female characters.
Karla Helion came up with the idea as she says "women are still under represented in the film industry and still misrepresented onscreen in terms of the characters and roles".
She said it's "really important to create space where we celebrate women's achievements, and celebrate decent characters and strong characters, interesting characters, not just two dimensional ones."
The Feminist Film Festival is on at the New Theatre in Dublin's Temple Bar and tickets can be purchased here.
All for charity 
All profits are going to the charity, Sasane, in Nepal which helps victims of sex trafficking and gender violence.
While traveling – Helion was inspired by the women she met with the charity Sasane.
She described how the women in Nepal have "been through such hell yet they are the most positive, amazing, smiling, gorgeous, warm, friendly people ever".
No money will be taken for admin, handling or processing from the profits of the festival.
All money raised will go to Sasane with international non-profit Planterra offering to double everything made over the weekend.
So what can you expect?
The festival will see the Irish premier of Elaine Stritch, Shoot Me, a documentary about the indomitable actress as well as;
Sally Potter's classic Orlando
Marjane Satrapi's Iranian animation Persepolis
Andrea Arnold's contemporary social-realist Fish Tank
Chantal Ackerman's seminal Jeanne Dielman
Here's the full list of what's on.
Source: Karla H/YouTube
The Feminist Film Festival will take place from 12-5pm on Saturday and from 12 -9pm on Sunday at The New Theatre, 43 Essex St, Temple Bar, Dublin 2.