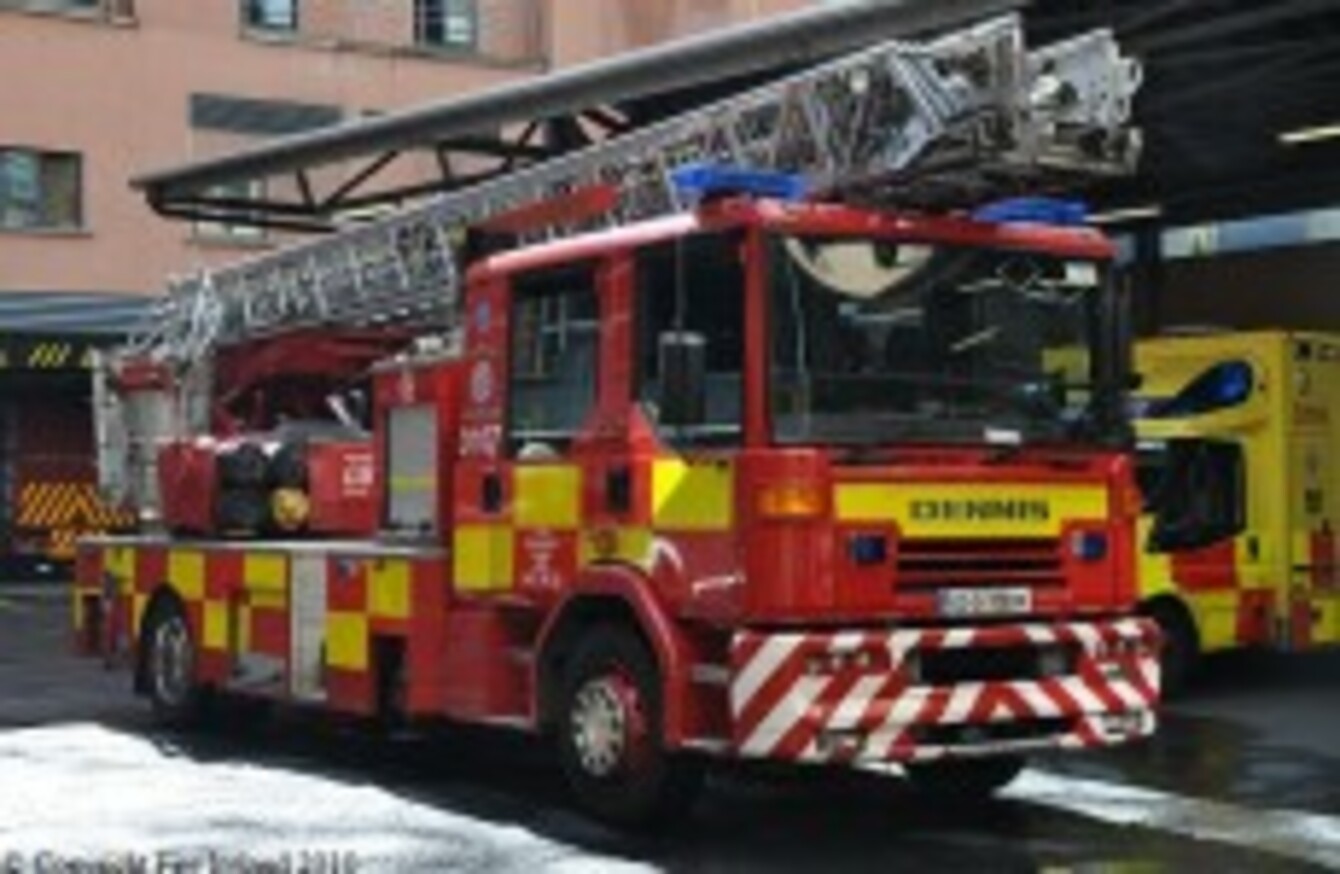 The ladder appliance placed on a 20 minute delay
The ladder appliance placed on a 20 minute delay
Updated 19.40
A DUBLIN FIRE Brigade vehicle was unable to respond immediately to emergency call-outs during a 24-hour period this week, as it was kept in the fleet while it was being serviced.
The 'ladder engine,' used to transport extra-high ladders for use when responding to fires at taller buildings, was put on a 15- to 20- minute dispatch delay.
The vehicle is one of three such appliances in the Fire Brigade fleet – two at Tara Street and one in Dun Laoghaire. It was kept in service because a fourth vehicle, which acts as a reserve while the others are being serviced and recertified, broke down during the week.
The mechanical problem occurred while the reserve vehicle was itself being tested and recertified.
A decision was made to keep one of the Tara Street vehicles officially in the fleet while a specialist mechanic carried out a service at a Fire Brigade workshop in Grangegorman. He was given the instruction to have the vehicle 15- to 20- minutes away from road-worthiness at all times during the process.
Maintenance
In a statement released to TheJournal.ie, Dublin Fire Brigade confirmed its secondary ladder appliance was "undergoing necessary maintenance checks" but could be made available if necessary. It stressed that there was "no delay" with the primary engine while the secondary one was being serviced.
A Dublin Fire Brigade station officer said the situation was another sign of a misguided approach to fleet management at the service.
"The problem is that old vehicles are being kept in service, and second-hand equipment is being brought in from the UK all the time. These all cost a huge amount of money to maintain.
"Money is constantly being ploughed into keeping all these older vehicles on the road.
"There's also a problem in that spare parts aren't being kept in reserve — they have to be ordered in from abroad whenever something goes wrong, which means that vehicles are being sidelined for longer while repairs are carried out."
Ambulances
There were also two breakdowns involving Fire Brigade ambulances during the week.
One broke down with a patient on board in Blanchardstown on Thursday morning. Another ambulance was dispatched from Phibsborough, over 8km away, to transport the patient on to hospital.
The other breakdown was at Tara Street Fire Station, where a mechanic was called in to address a problem with a vehicle after it failed to start.
This article was first published at 08.00.