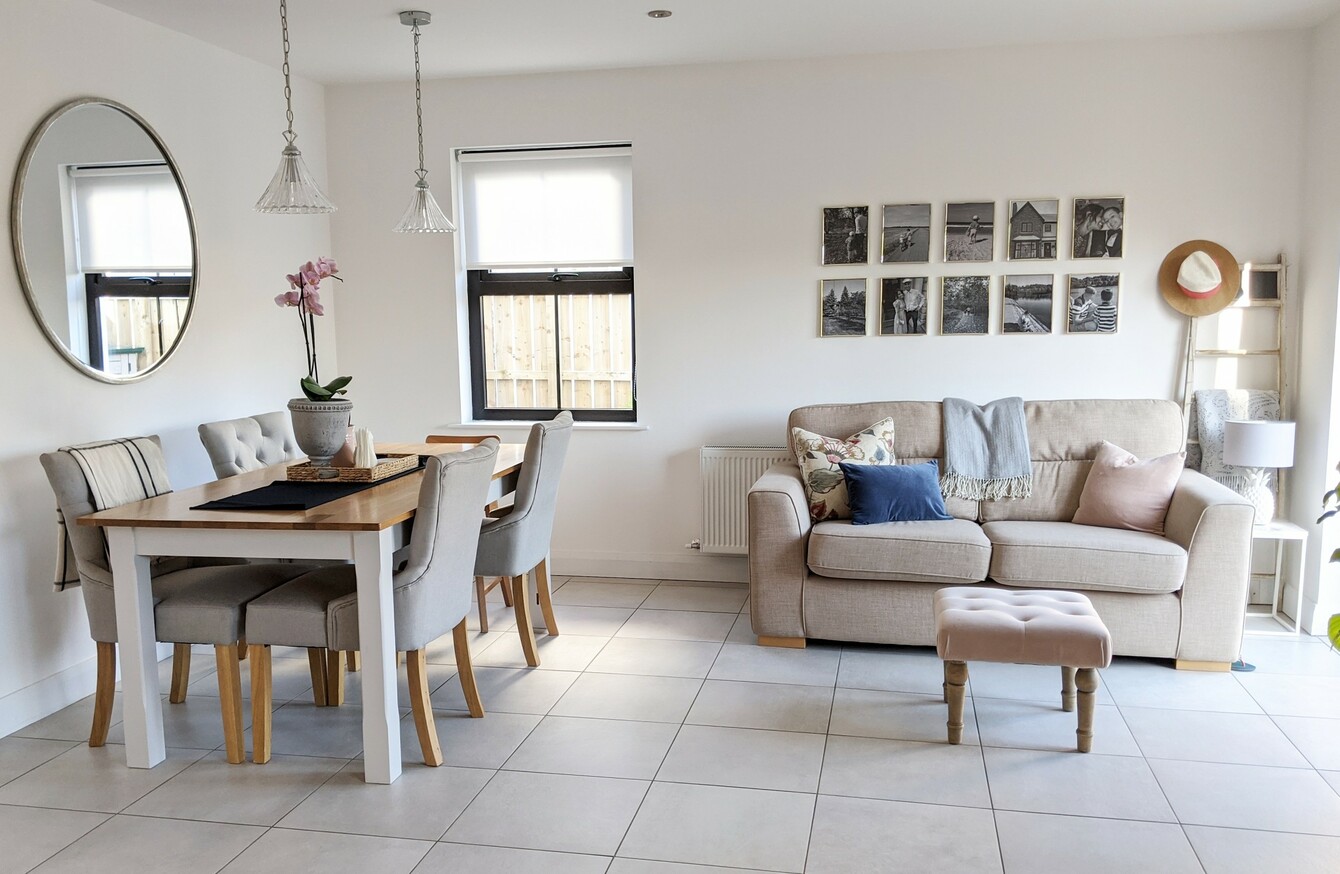 Nanda's living room in her home.
Image: Nanda Wiaderna
Nanda's living room in her home.
Image: Nanda Wiaderna
About your home
Where is it? Co Down
What type of house is it? Semi-detached
How many bedrooms and bathrooms? Four bedrooms, two bathrooms
When did you move in? August 2017 
About you
Name: Nanda Wiaderna (@nandawiaderna)
Age: 32
Occupation: Full time mum
Does anyone else live there? My husband Victor and my six-year-old boy Arthur 
What made you choose this home over others?
After living for five years in our first house, which had two bedrooms in an open-plan townhouse, it just became too small when Arthur came along.
We decided we wanted a bigger home for our growing family. Victor wanted an extra bedroom, I wanted a bigger kitchen. We both agreed that we didn't want to relocate and we wanted a house within the same neighbourhood – we really love the village we are in. 
We looked around at plenty of different houses over a year, trying to find the perfect home, but with no luck.
That is, until October 2016, when my husband woke me up in the middle of the night saying he had found us the perfect house at last.
What is your favourite place in your home?
There is no favourite place really, I love every single corner! Each room is functional and filled with things we love.
Is there any part of the home you don't like?
My pantry. It really needs a good sorting, although once in a while it does get a good tidy up. However, it needs a few more shelves and a bit more time spent on it. 
Is there any part of your home that makes it unique?
I would say our back garden. Our house is built next to a large field and we are lucky to have one of the biggest gardens in our neighborhood.
Take us through an average day in your house, room by room
6:30am: The alarm goes off. It's time to shower, throw the make-up on and get dressed.
7:10am: The time I most dread during the mornings is getting Arthur out of the bed. It can take him nearly 30 minutes to be up and running. He isn't a morning person!
7:35am: Usually Arthur is up by now and has brushed his teeth. He usually gets dressed himself while I'm running around getting the beds made.
8am: Time to go down to the kitchen to get Arthur's breakfast sorted. Once or twice a week, I cook something simple in the mornings for him to take to school for lunch. But most of the time he gets hot dinners at school. Usually, I have my breakfast standing while running around unloading the dishwasher.
8:30am: Time to leave the house.
10am: I'm back home after the school drop off and a quick grocery shop. I start cooking lunch and load the washing machine and dishwasher. If I'm lucky, I get half an hour spare for myself before the next school run! I have a sit down, flick through Instagram or maybe do a cheeky online browse (I often add items to the shopping cart, but usually don't make the purchase…).
1:15pm: Time to leave the house for the second school run of the day.
2:30pm: We're back at home, so it's time to fix Arthur some lunch and start sorting the dinner. Then I have around a hour to tidy the kitchen/dining room and living room.
5pm: We leave the house and I drop Arthur off at one of his activities. 
7:30pm: Everyone gets home about now. We have our dinner together and chat about our days before winding down for the evening and getting ready for bed. 
Is there anything you'd do differently if you were doing it again?
If there was anything I could do differently, it would be getting my kitchen extended to a sunroom. That would really make a huge difference to our home!