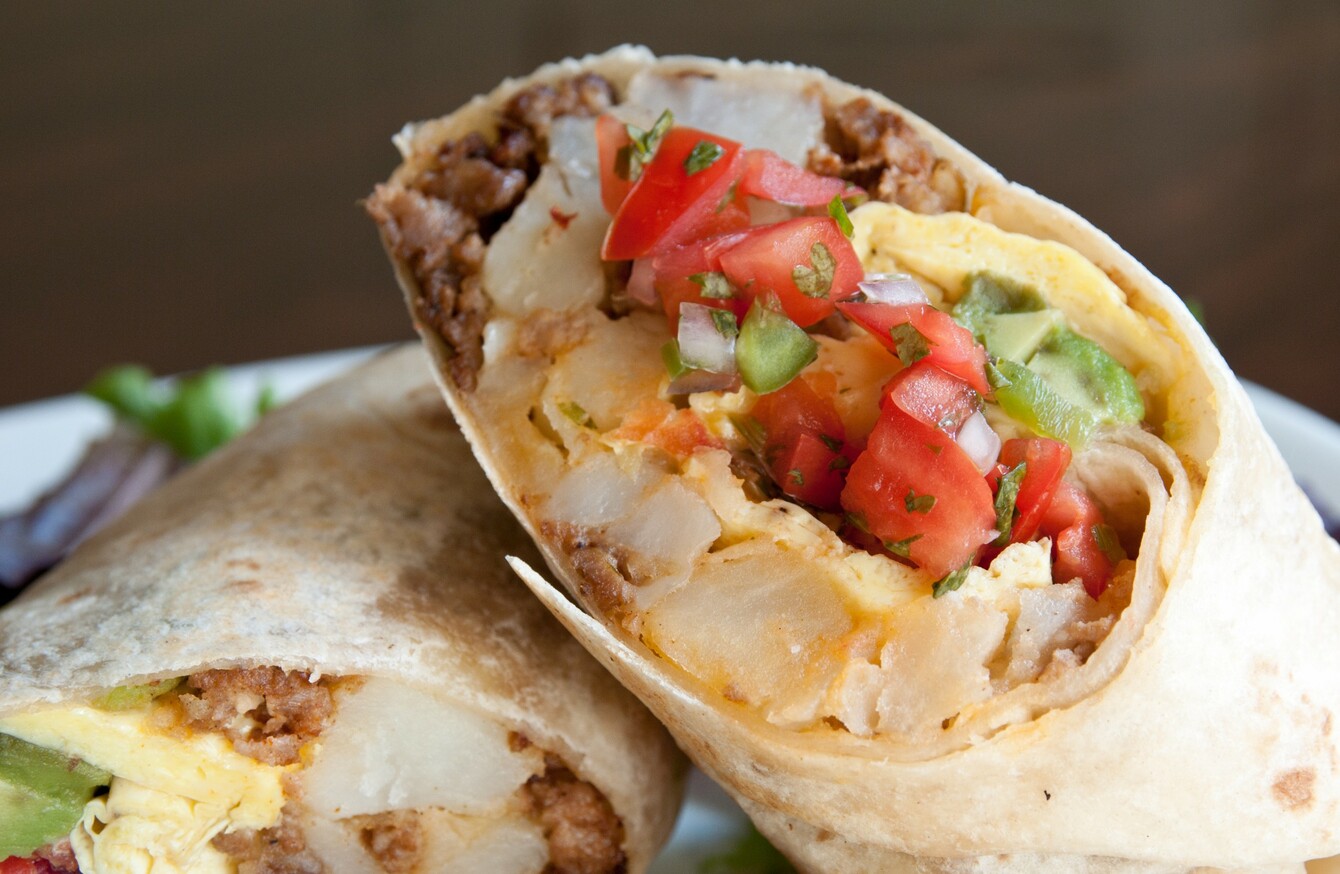 Image: Shutterstock/Nany New York
Image: Shutterstock/Nany New York
THE FOOD SAFETY Authority of Ireland (FSAI) served closure orders on six food businesses last month, including two Dublin burrito bars.
Most of the orders, which were issued for breaches of food safety regulations, have since been lifted.
One closure order was served under the 1998 FSAI Act on the Stockwell Artisan Foods restaurant, 1 Stockwell Street, Drogheda, Louth.
Orders were also imposed under the 2010 EC (Official Control of Foodstuffs) Regulations on the:
Orchid Harbour restaurant, Main Street, Kilmuckridge, Wexford
Mad Cow Milkshakes, Burgers & Kebabs takeaway, 1 Annamoe Road, Cabra, Dublin 7
Mama's Revenge burrito bar, 12 Leinster Street South, Dublin 2
Two other businesses were served with orders requiring only a stop to some of their activities.
Kelleghan Catering Limited of Main Street, Tallow, Waterford, was ordered to cease preparing and supplying ready-to-eat food to other food businesses.
The popular Dublin 2 burrito bar, Little Ass, on 32A Dawson Street, was served with a partial closure order relating to the preparation and cooking of raw chicken.
The outlet said in a post on Facebook that it had resolved the issue within half an hour of receiving the FSAI notice.
All of the other orders – other than that served on Kelleghan Limited – were lifted in February or early March.
Dr Pamela Byrne of the FSAI said in a statement that consumers should be confident at all times that the food they are eating is safe to eat.
"There can be no excuse for putting consumers' health at risk through negligent practices," she said.
Food businesses must recognise that they have a legal responsibility to make sure that the food they sell or serve is safe to consume.
We are re-emphasising to all food businesses the need for ongoing and consistent compliance with food safety and hygiene legislation.
This requires putting appropriate food safety management procedures in place and making sure they are strictly adhered to at all times.
Full details of the food businesses served with enforcement orders are available on the FSAI website at www.fsai.ie.