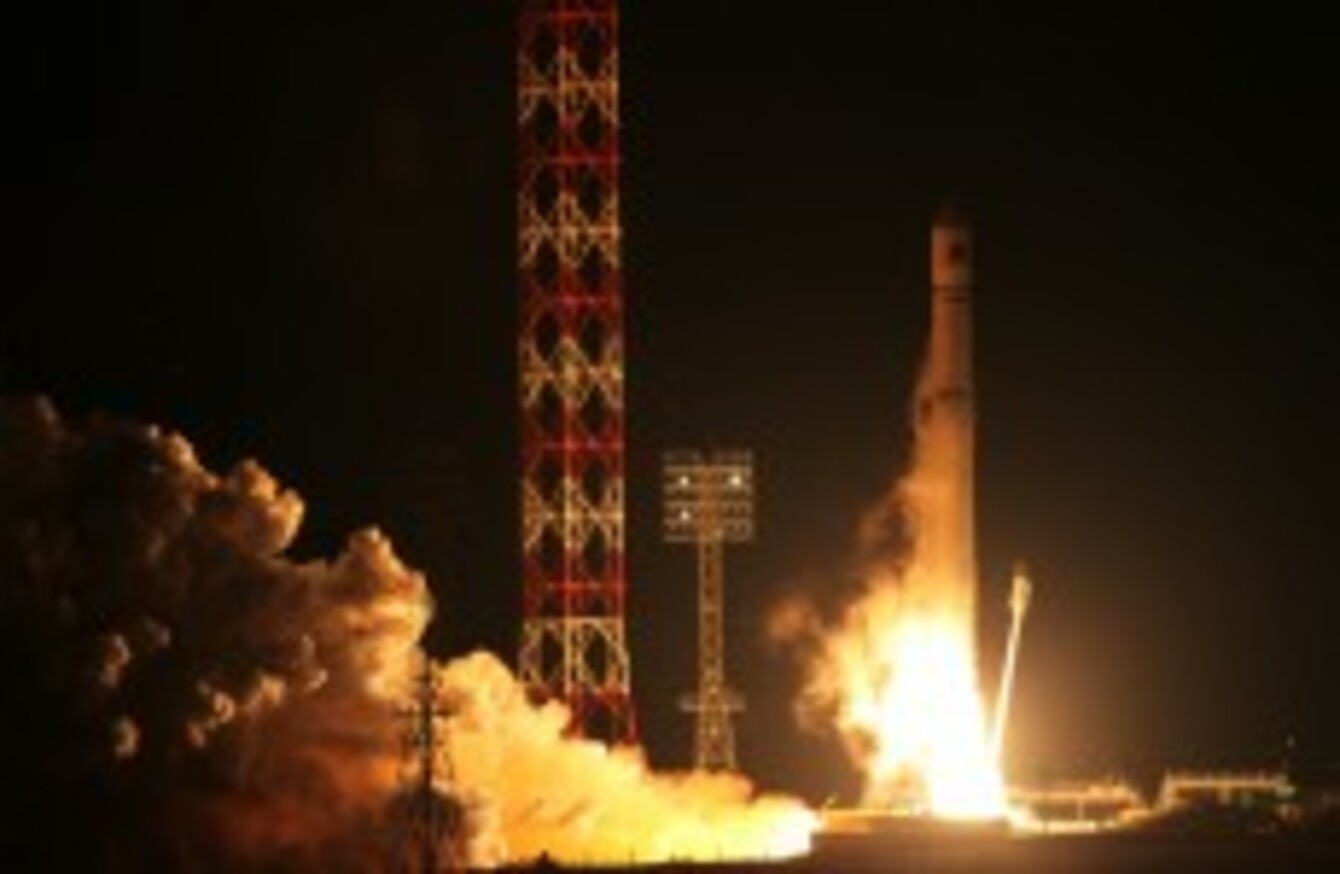 Image: AP/Press Association Images
Image: AP/Press Association Images
Updated at 20.13
FALLING FRAGMENTS from a failed Russian space probe which were feared could fall on Ireland have crashed into the Pacific Ocean, Russian officials said this evening.
The Phobos-Grunt probe, launched in early November last year, failed in its mission to collect soil from the surface of Mars' moon Phobos after it became stuck in the Earth's orbit.
The14-tonnes spacecraft has been making a gradual descent towards Earth ever since and it is was expected to fall in or around the Atlantic Ocean, at some point today. A spokesman confirmed to TheJournal.ie that the Department of Foreign Affairs had been contacted by the Russian authorities concerning the possibility that it could fall between Argentina and Ireland.
However, fragments of the probe instead plunged into the Pacific late this evening, Russia's Defense Ministry official Alexei Zolotukhin told RIA Novosti.
The European Space Agency tweeted that it had received reports that the probe had landed in the Pacific but added they were still checking the details.
No injuries have been reported.
Although the craft held tanks filled with toxic propellants, they were expected to rupture long before the probe hit the surface.