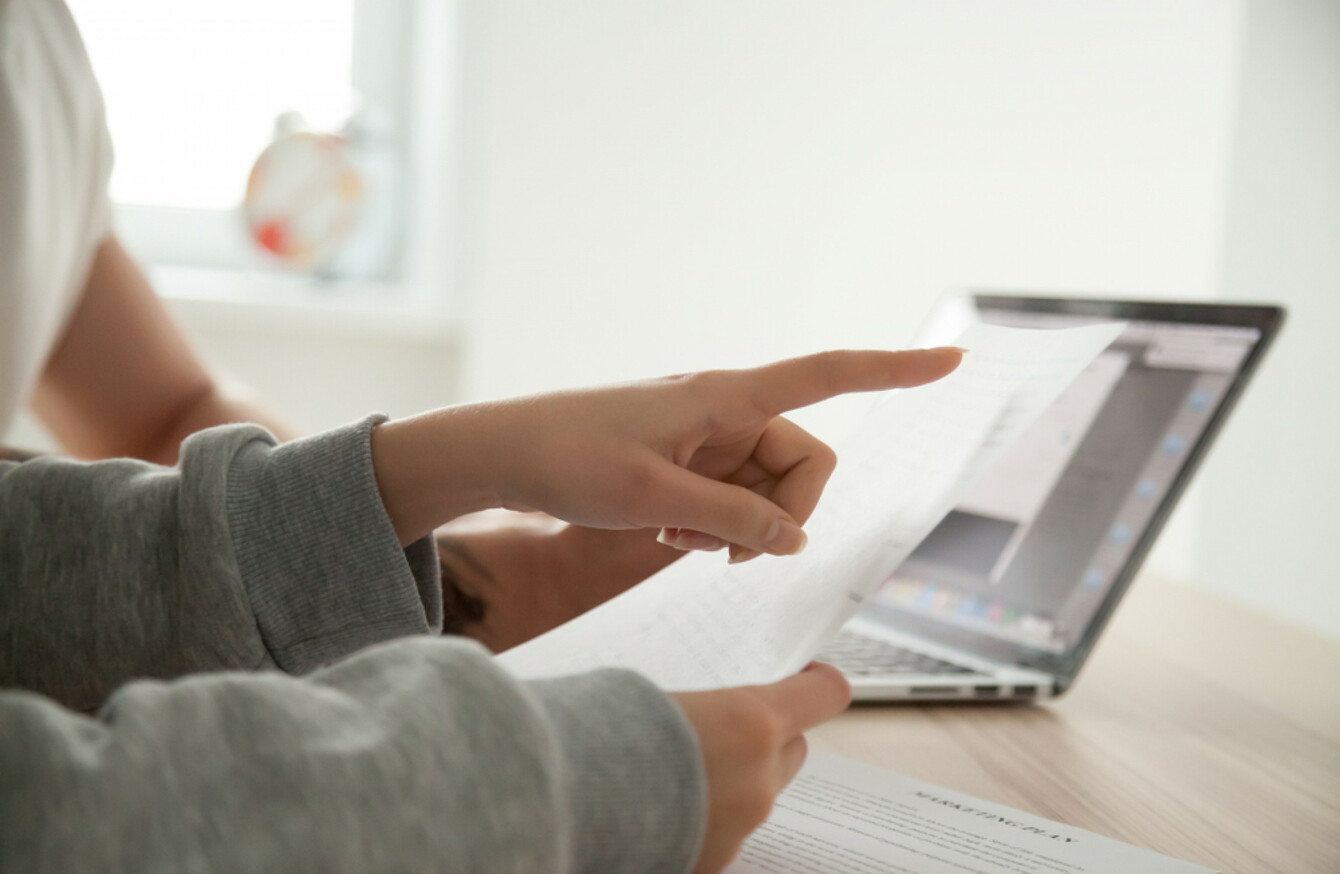 File photo
Image: Shutterstock/fizkes
File photo
Image: Shutterstock/fizkes
GARDAÍ FROM THE National Economic Crime Bureau arrested three men today in connection with a number of fraud, theft and money laundering activities.
The first two – aged 24 and 25 – were arrested in Lucan in Dublin, suspected of being part of an organised crime network involved in international fraud and money laundering.
Gardaí said a Spanish company was tricked into transferring "significant amounts" of money to an Irish bank account that was operated under a company name by those who were arrested today.
This method of acquiring money from a company is commonly referred to as invoice redirect fraud, where a fraudster impersonates a person or company to whom a legitimate payment is due and dupes the payee into making a payment to a third party instead.
In this case, a vast amount of the money has been recovered.
In another case, a 25-year-old man was arrested in Dublin city centre today, suspected of tricking an Irish company into transferring a "significant" amount of money into an account he controlled.
Gardaí said that all of this money had been recovered.
All three men are being held under the provisions of Section 4 of the Criminal Justice Act 1984 at Lucan and Bridewell garda stations.
John O'Driscoll, the assistant commissioner of special crime operations, described the arrests today as "extremely significant".
He said: "Today's operations underline the importance of cooperation between An Garda Síochána, our policing colleagues internationally and financial institutions.
It is particularly satisfying to recover money that was stolen and could have resulted in companies, both at home and abroad, going out of business had it not been recovered.