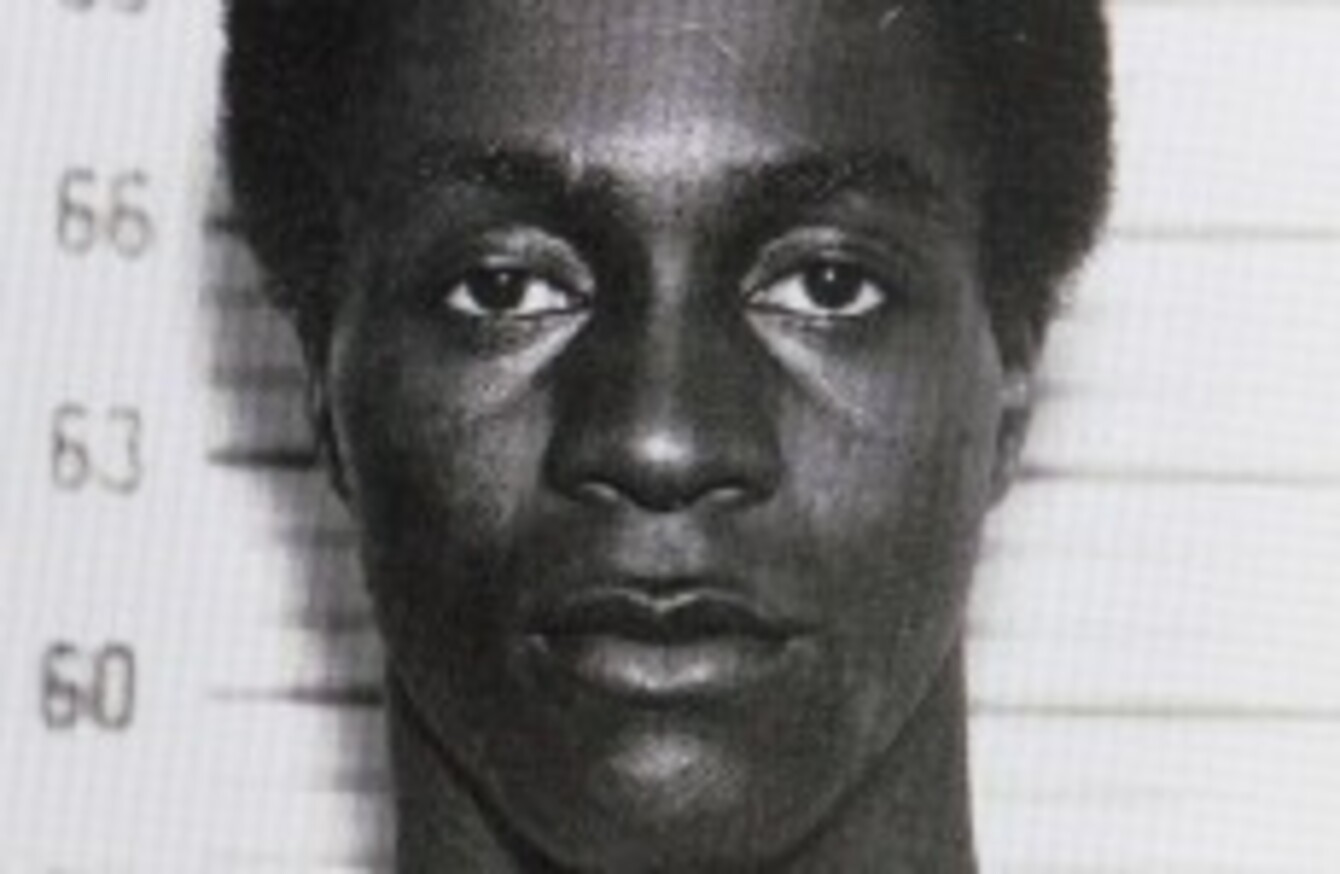 George Wright in 1963
Image: AP Photo
George Wright in 1963
Image: AP Photo
A 1970s MILITANT who carried out one of the most brazen plane hijackings in US history lived for decades in an idyllic Portuguese hamlet near a stunning beach with his Portuguese wife and two children, neighbours said today.
George Wright, 68, was taken into custody by local police Monday at the request of the US government, which is seeking his extradition for escaping from a New Jersey jail in 1970 after being convicted of murder. Wright was also named as one of the hijackers of a Delta flight in 1972.
The Portuguese news agency Lusa, citing unnamed police sources, reported Wednesday that the former Black Liberation Army member plans to fight the extradition demand.
During a court appearance Tuesday in Lisbon, Wright asked to be released pending the outcome of the US extradition request, and his request is being reviewed by Portuguese judicial authorities, US Justice Department spokeswoman Laura Sweeney said.
Until his arrest, life was sweet for Wright in the tiny town of Almocageme, 28 miles west of Lisbon. Fluent in Portuguese, Wright had no apparent profession but worked at a series of odd jobs, most recently as a nightclub bouncer, said two neighbors who spoke on condition of anonymity because they feared being ostracized for speaking out.
Picturesque lifestyle
Wright also once had a stall at a nearby beach and ran a barbecue chicken restaurant in a nearby town.
Wright married a Portuguese woman, identified by neighbors as 55-year-old Maria do Rosario Valente, the daughter of a retired Portuguese army officer. They had two children — Portuguese-born Marco and Sara — now in their early 20s, who used their mother's last name when they registered for swim classes at the local pool.
It was unclear how Wright ended up in Portugal or when he learned Portuguese, but his wife worked as an occasional translator.
The couple lived in a small whitewashed house with terracotta roof tiles, a yellow door and a small front garden in the picturesque village, which lies close to broad Atlantic beaches. A gray Volkswagen station wagon that neighbors said Wright drove was parked on the cobbled dead-end street outside.
A woman who answered the door in Almocageme confirmed that she was Maria do Rosario Valente, but told The Associated Press she had no comment on the arrest.
Just a few miles away is the breathtaking Praia da Adraga beach, a sandy cove surrounded by steep rocky hillsides that has a natural rock tunnel where ocean waves blast through.
Conviction
Wright was convicted of the 1962 murder of gas station owner Walter Patterson, a decorated World War II veteran shot during a robbery at his business in Wall, New Jersey.
His daughter, Ann Patterson, told the AP she wants Wright sent back quickly to the United States. "I'm so thankful that now there's justice for Daddy," she said Wednesday. "He never got any kind of justice."
Wright possessed a Portuguese identity card that said he was born in Guinea-Bissau, a former Portuguese colony in West Africa. A photocopy of the document, shown to The AP, bore the name Jose Luis Jorge dos Santos, an alias that U.S. officials said Wright used. The identity card puts his age as 68. It was issued in 1993 and expired in 2004.
Neighbors estimated the family had been in the village for at least 20 years but said the couple didn't mix much with neighbors. None of them witnessed Wright's arrest.
Almocageme gas station attendant Ricardo Salvador said Wright had business cards with his first name as George and many locals called him that.
"He was a very nice guy," Salvador said. "He used to wave as he drove past and I'd shout out, 'Hey, George!'"
Most locals questioned by the AP said they assumed Wright was African, not American.
"I never imagined George was in trouble," said Salvador, 30.
Rui Santos, who works at the parish council, said Wright approached him in the mid-1990s and offered, in Portuguese, to coach local kids at basketball but the project never got off the ground.
Hijacking
A fingerprint on Wright's Portuguese ID card was the break that led a US fugitive task force to him. He was arrested by Portuguese authorities and is being detained in Lisbon but Portuguese police have repeatedly refused to release any details about the case.
The US embassy in Lisbon declined all comment on the case and referred questions to the FBI.
Eight years into his 15- to 30-year prison term, Wright and three other men escaped from the Bayside State Prison in Leesburg, New Jersey, on 19 August, 1970.
The FBI said Wright became affiliated with an underground militant group, the Black Liberation Army, and lived in a "communal family" with several of its members in Detroit.
In 1972, Wright — dressed as a priest and using an alias — hijacked a Delta flight from Detroit to Miami with four other Black Liberation Army members and three children, including Wright's companion and their 2-year-old daughter. The hijackers with Wright were not the same men who escaped from prison with him.
The hijackers identified themselves to the airplane passengers as a Black Panther group and smoked marijuana during the flight, police said.
After releasing the plane's 86 other passengers in exchange for a $1 million ransom — delivered by an FBI agent wearing only swim trunks — the hijackers forced the plane to fly to Boston. There an international navigator was taken aboard, and the plane was flown to Algeria, where the hijackers sought asylum.
Algeria
The group was taken in by American writer and activist Eldridge Cleaver, who had been permitted by Algeria's Socialist government to open a Black Panther Movement office in 1970. The Algerian president then professed sympathy for what he saw as worldwide liberation struggles.
#Open journalism No news is bad news Support The Journal

Your contributions will help us continue to deliver the stories that are important to you

Support us now
At the request of the US government, Algerian officials returned the plane and the money to the United States. They then briefly detained the hijackers before allowing them to stay. But their movements were restricted and the Algerian president ignored their calls for asylum and requests to return the ransom money to them.
Wright and the group left Algeria by boat to Europe in late 1972 or early 1973 and settled in France, where they got jobs and lived together, said Mikhael Ganouna, producer of the 2010 documentary film "Nobody Knows my Name" about the hijacking:
But Wright moved on from the group after breaking up with a girlfriend, and Ganouna said no one knew where he went. Wright's associates were subsequently tracked down, arrested, tried and convicted in Paris in 1976. The French government, however, refused to extradite them to the US, where they would have faced longer sentences.
One of them, George Brown, lives in Paris but isn't worried about being extradited because he already served his sentence, Ganouna said.
Top priority
"Of course the lines between terrorism and political acts were much more blurry then than nowadays," Ganouna said.
Wright's capture was among the top priorities when the New York-New Jersey Fugitive Task Force was formed in 2002, according to Michael Schroeder, a spokesman for the US Marshals Service, who worked with New Jersey's FBI and other agencies on the task force.
The New Jersey Department of Corrections brought along all its old escape cases when the task force began operating, Schroeder said, and investigators started the case anew. They reviewed reports from the 1970s, interviewed Wright's victims and the pilots of the hijacked plane, had age-enhanced sketches made, tracked any possible links to his family in the US.
An address in Portugal was one of several places they wanted to check out, but Schroeder said there was nothing special about it.
"It was another box to get checked, so to speak," he said.
That changed last week, when details started falling into place with the help of Portuguese authorities.
"They have a national ID registry," Schroeder said. "They pulled that. That confirmed his print matched the prints with the DOC. The sketch matched the picture on his ID card."
By the weekend, US authorities were on a plane to Portugal. And Monday, Portuguese police staking out Wright's home found him there.