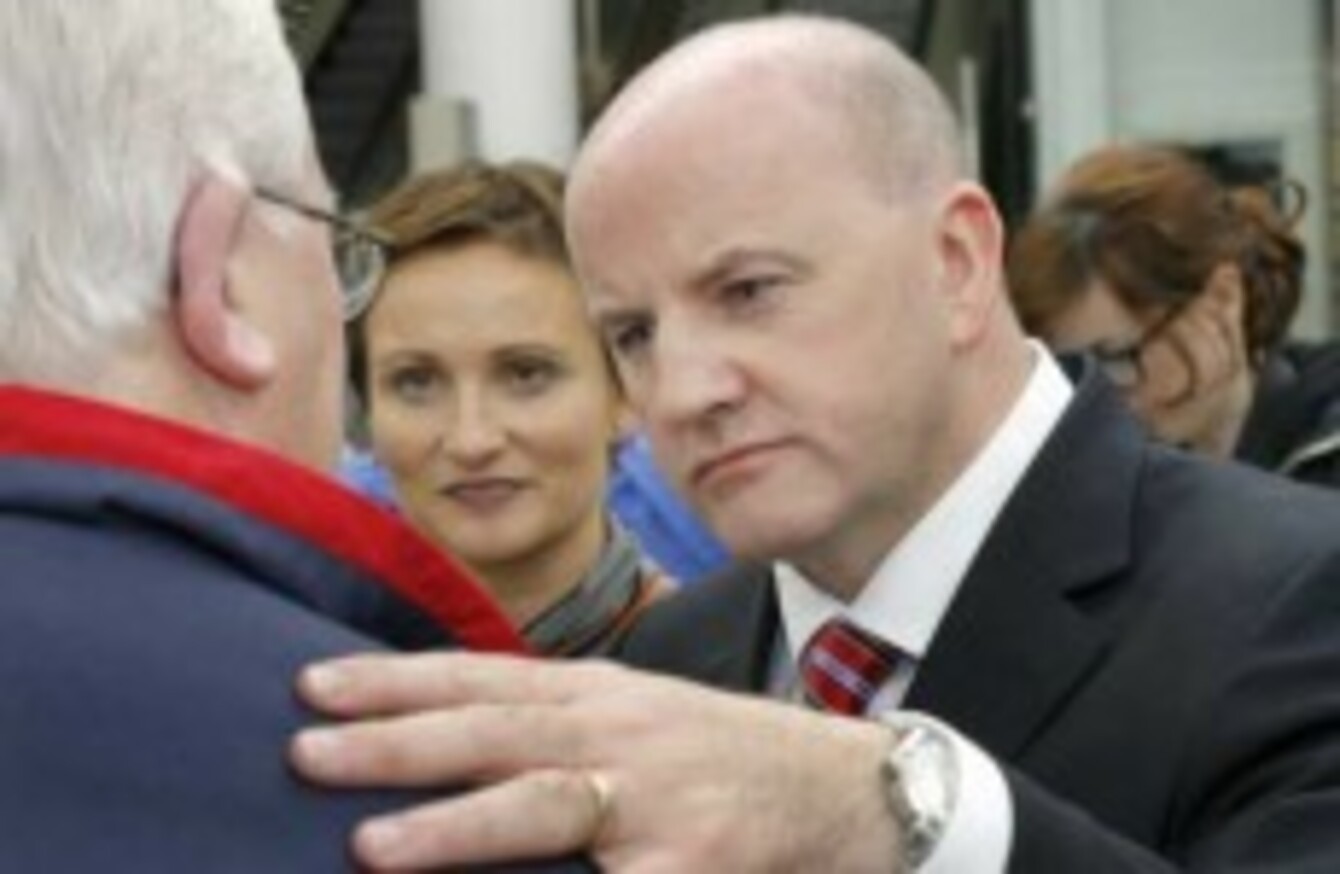 Image: Mark Stedman/Photocall Ireland
Image: Mark Stedman/Photocall Ireland
SEÁN GALLAGHER'S prospects of becoming the next President of Ireland have been handed a further boost this morning, with a new opinion poll giving him his largest lead yet of any poll.
The Ipsos/MRBI poll, published in tomorrow morning's Irish Times, gives Gallagher a 40 per cent share of the vote, ahead of formal polling this Thursday.
That share is equal to the share he commanded in the Red C opinion poll from yesterday's Sunday Business Post, but his lead is extended by one point to 15, with Labour's Michael D Higgins scoring 25 in this latest poll, down one from the 26 he had yesterday.
The two frontrunners are well in front of the other candidates, with Martin McGuinness consolidating his third place on 15 per cent.
David Norris is next, on 8 per cent, ahead of Gay Mitchell on 6 per cent. Dana and Mary Davis trail the field, on three per cent each.
The change on the last Irish Times presidential poll, which was published under three weeks ago, is significant, with Gallagher's share of the vote doubling in that time from 20 per cent to 40.
Higgins' support is up by 2 per cent, though the rest of candidates had shed support since the last poll: McGuinness has dropped four points; Norris, Dana and Mitchell have all dropped three each, while Mary Davis has lost three-quarters of the 12 per cent she held on October 6.
Sampling for this opinion poll was carried out on Thursday and Friday of last week, after the debate broadcast on TG4.
Irish Times/Ipsos MRBI opinion poll:
(Change from last comparable poll, published October 6, in brackets)
Sean Gallagher 40 (+20)
Michael D Higgins 25 (+2)
Martin McGuinness 15 (-4)
David Norris 8 (-3)
Gay Mitchell 6 (-3)
Mary Davis 3 (-9)
Dana Rosemary Scallon 3 (-3)