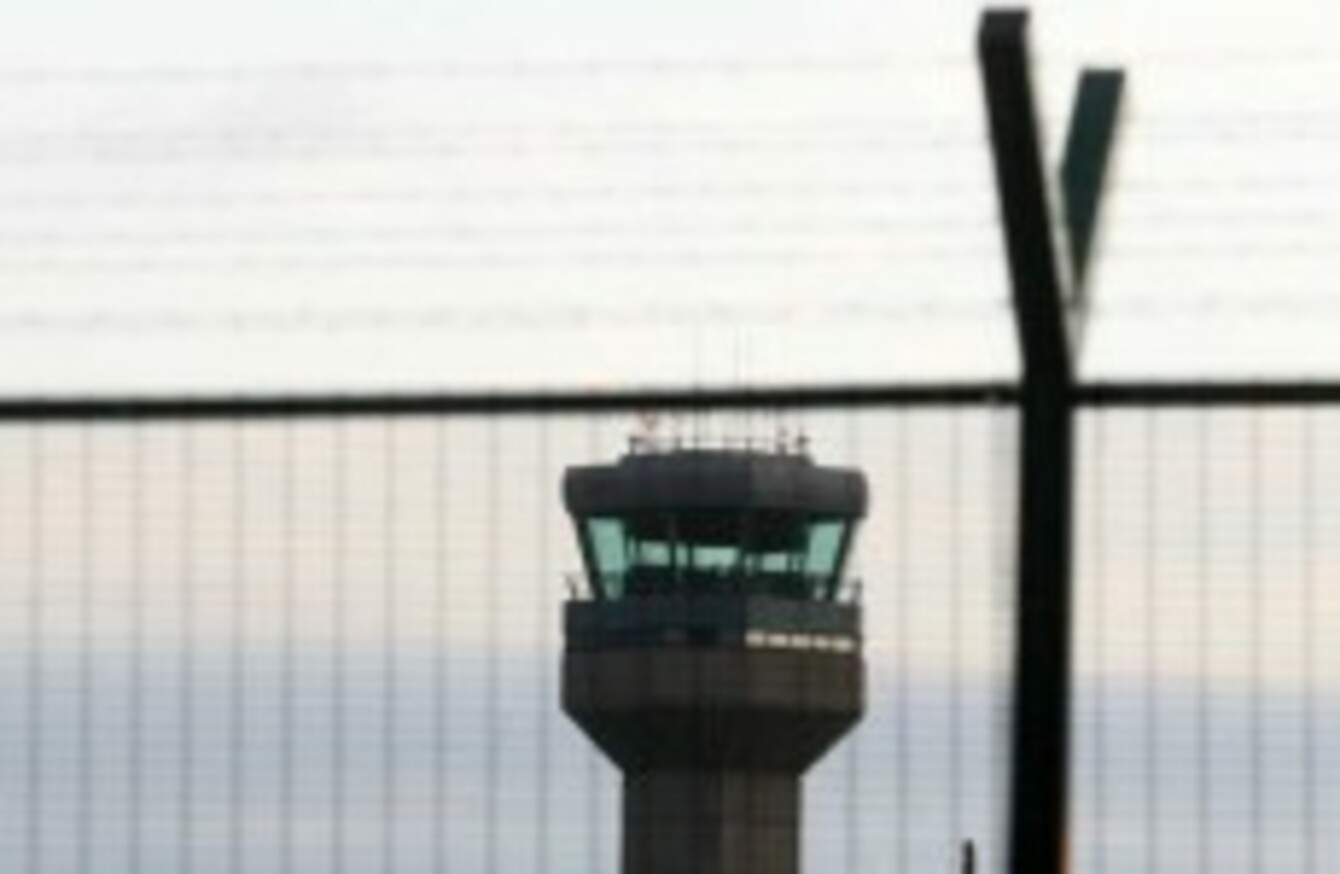 Image: James Horan/Photocall Ireland
Image: James Horan/Photocall Ireland
THE REMAINING STAFF at Galway Airport began a sit-in last night in attempts to guarantee the payment of their redundancy packages when their contracts cease later this month.
Fears that they would not receive their statutory redundancies grew yesterday as the company which operates the airport failed to guarantee that funds would be available for the payments.
Funding from the Government was initially earmarked to pay the remaining 14 staff but some of this money has since been removed from the company's deposit account by Bank of Ireland to offset loans.
Spokesperson Seán Adair told TheJournal.ie that they decided to stage the sit-in when their employers advised they were not in a position to guarantee the redundancies would be paid on or before 19 February.
"The money from the government was given for a specific reason. That was taxpayers money earmarked for statutory redundancy payments," he said.
When news of the Bank of Ireland move came out over the weekend, the workers asked for the payments to be brought forward.
Of the €1.6 million the airport had in its account, €1.1 million was transferred to offset against its term loans, leaving €500,000 to cover redundancy payments as well as ongoing operations.
When the company told us they could not or would not access those funds, we became nervous that our payments are in jeopardy. We will continue the sit-in until a satisfactory resolution is reached. It is now about applying political and media pressure."
At least eight workers stayed overnight at the airport terminal. Adair advised that they have committed to maintaining operational status at the airport and it will be open for business as usual between 9am and 5pm.
The airport has been operating on limited hours as there are no commercial flights in or out anymore. It is used as a maintenance facility by Aer Arann and for private flights only.
Forty-seven staff were laid off before Christmas and they received their statutory payments. Eleven of the 14 remaining staff are participating in the sit-in. They are only due statutory redundancy and will receive nothing for years of service.
According to Adair, officials from the airport are in Dublin today for meetings with the Department of Transport and Bank of Ireland.