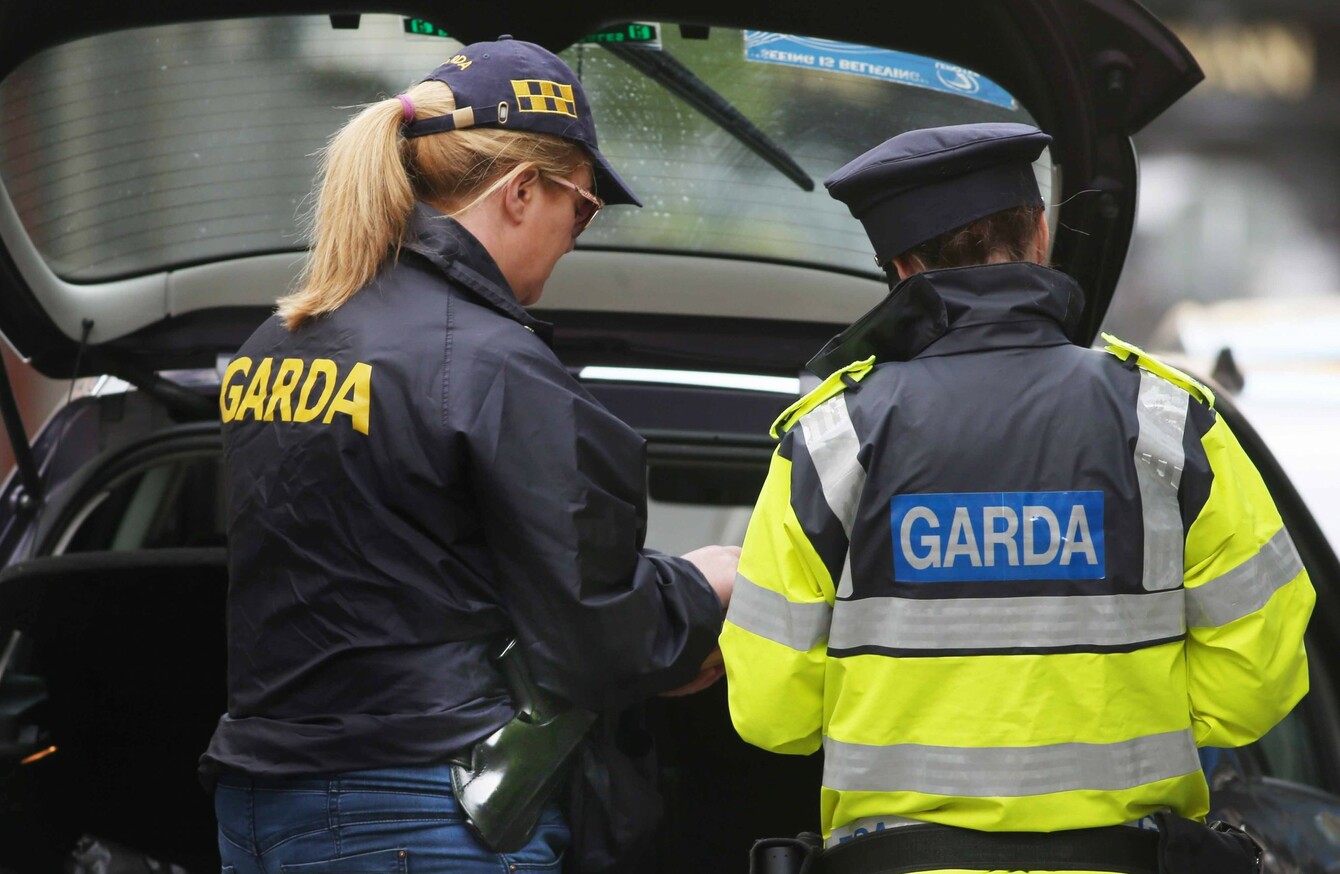 File photo
Image: RollingNews.ie
File photo
Image: RollingNews.ie
A COUNTY KILDARE businessman was condemned in court this week by a judge for using "unrelenting explicit and vulgar" language towards a female garda.
Moldovan-born Iurie Cernie of 60 The Meadows, Cornelscourt, Newbridge, was charged with two incidents of public order and obstruction at Station Road, Newbridge, on 20 March 2016. The 36 year old had no previous convictions.
In court on Thursday, Garda Rose Keneally outlined how at 4.15am, she was patrolling with Garda Shane Howell.
Keneally said that Cerie approached the patrol car and shouted in the passenger window: "What do you want?"
The court heard how when asked for his name, he provided a false one. The garda said that the accused repeatedly called her a "f***ing bitch".
When she asked him for identification, he said: "You f***ing bitch, you don't have a warrant."
Following what was described as 'relentless' shouting, she ordered that pepper spray was used to control him.
Later in the garda station, she described how Cerie stood up and came towards her face.
She told the court that he said, "You are a f***ing bitch, you will never get a good husband or a good f***."
Gendered attack
Garda Howell gave evidence in court that while the accused expressed a dislike for gardaí, the majority of his anger was directed at Garda Keneally.
Defence Solicitor Timmy Kennelly argued that because no other members of the public were there at the time, the accused was not inciting anyone. Defence also disputed that the garda had adequately checked that the accused was so intoxicated that he was a danger to himself and others.
Superintendent Martin Walker said: "This really is a breach of the peace.
He terrified a young female garda. He was reckless. She gave evidence that he was a danger to himself and others.
Judge Desmond Zaidan criticised Cernie for using "explicit and vulgar" language against a female garda.
He said: "There was explicit language at the female officer. Whatever fixation he has on police officers, but this was targeted towards the woman. It was specific to her gender. He approached her, there was continuous abuse. No-one should have to put up with that."
In court Cerie said that he was sorry, adding: "It has not happened before."
Defence asked that the accused pay into a Garda Benevolent Fund, arguing that the man's business will not be able to run in his absence if he is imprisoned.
Judge Zaidan agreed that Cernie pay €3,000 to the Garda Benevolent Fund and gave him until 27 October to pay it.
He warned: "I will send him to prison if he does not pay."
Cerie was remanded on continuing bail until 27 October. He was convicted and fined €500 for Section 6, Section 4 was taken into consideration and €500 for Section 24. He was given six months to pay all of the fines.
He was remanded on bail and ordered to pay €300.
Comments are closed as legal proceedings are ongoing.