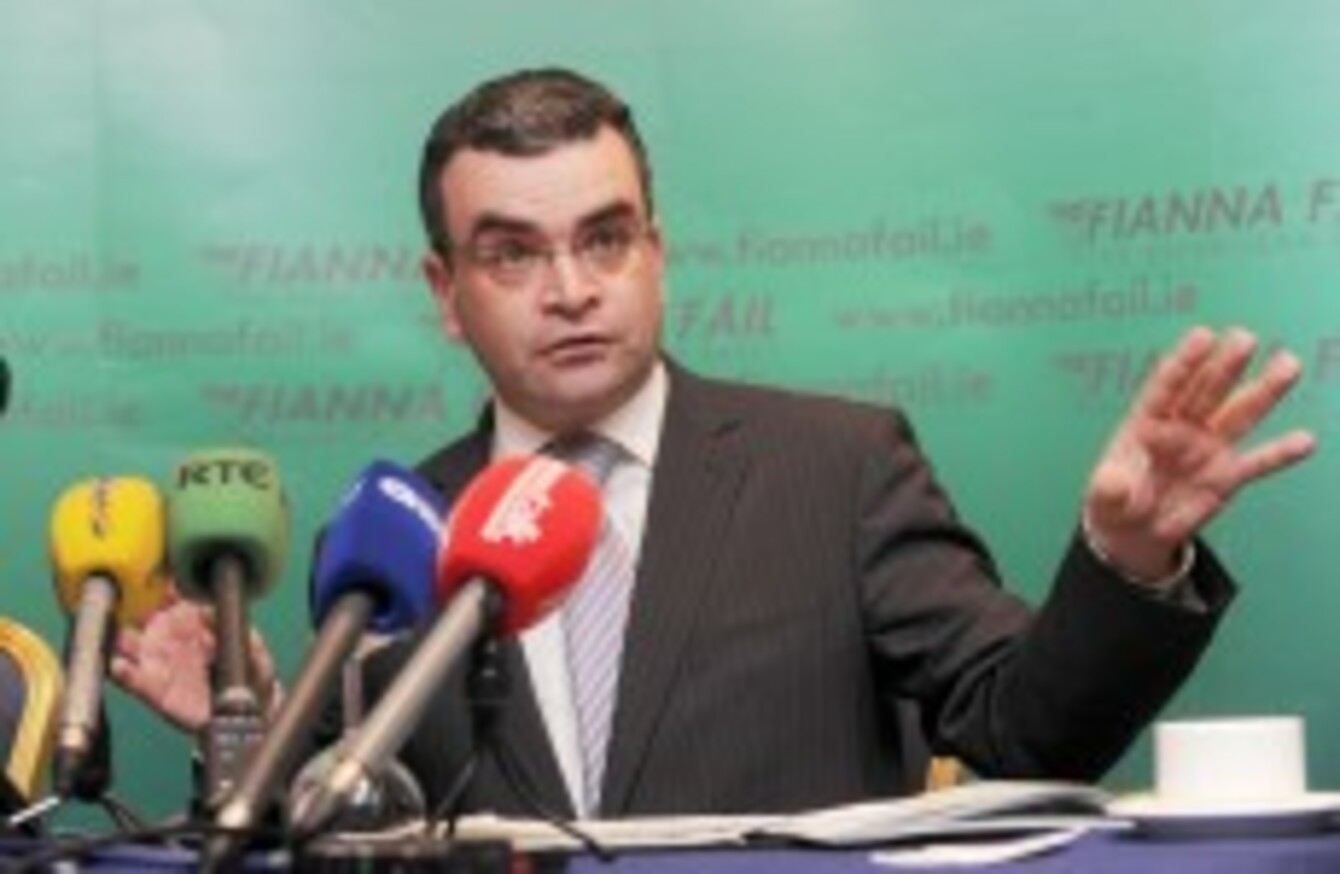 Dara Calleary
Image: Laura Hutton/Photocall Ireland
Dara Calleary
Image: Laura Hutton/Photocall Ireland
FIANNA FÁIL'S JUSTICE spokesperson Dara Calleary has said that Gardaí are not getting the protection they need after it emerged that one officer was attacked and slashed by a deportee on repatriation flight to Nigeria last week.
As TheJournal.ie reported this morning, the garda was escorting a prisoner to the bathroom on board a flight from Madrid to Lagos, Nigeria when he was slashed along the cheek and throat as well as on his back.
It is believed the father-of-three's assailant managed to smuggle a sharp object on board the plane. The incident was described by the Garda Representative Association as "reckless endangerment".
The Department of Justice has declined to comment on the incident saying it is a Garda operational matter. The Gardaí would say only that the incident was under investigation.
Calleary said that it raised a number of questions in relation to such flights.
He told TheJournal.ie this evening: "How did somebody get a sharp object on a plane? Someone who was being deported. How were they not checked before they get on the plane?"
The Mayo TD said that he had previously raised concerns in relation to such repatriation flights and said that this incident and another reported today related to a garda killer escaping from prison "we're giving out the wrong message".
"We're not giving gardaí the protection they need," he said. "In a flight situation, you would expect that normal security procedures would be followed, ones we would all have to go through when flying. But clearly not on this occasion.".
Calleary added that he could not believe that there was no way the Garda officer could have been treated in Lagos as security concerns meant that he had to wait to be treated when the plane arrived back in Madrid, some ten hours after the incident occurred.
"Why couldn't a medical team be arranged to come on board? There should be some facility in place at Lagos airport that people are allowed to get off the plane and be treated. What if one of them took ill?"
Calleary added that he intended to raise the matter with the Minister for Justice Alan Shatter.