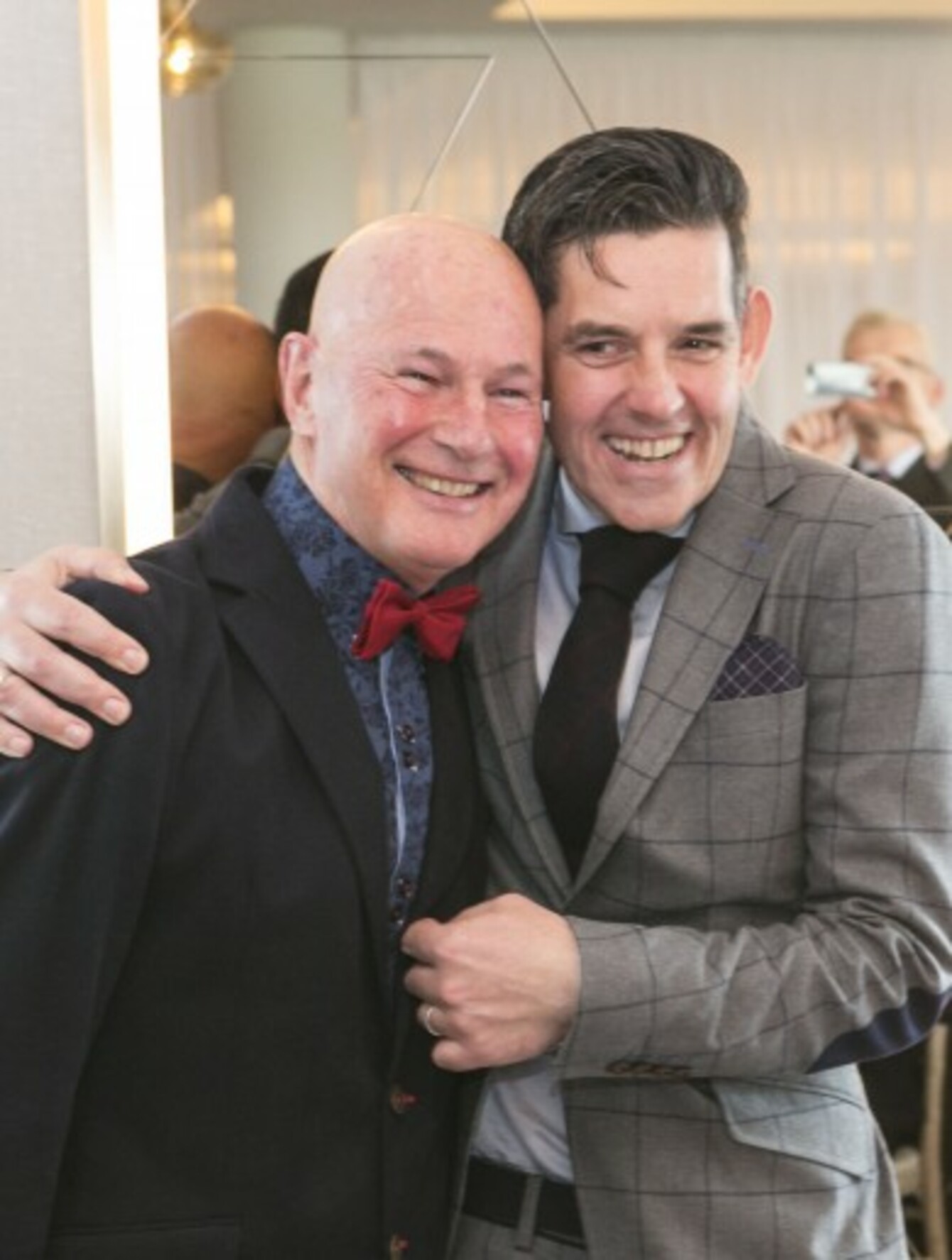 Fr Bernard Lynch (left) with his partner Billy Desmond
Image: Liam BurkePress 22
Fr Bernard Lynch (left) with his partner Billy Desmond
Image: Liam BurkePress 22
A GAY PRIEST from Co Clare who was involved in the 'boat to vote' campaign in the marriage equality referendum in 2015 got married to his long time partner at an emotional ceremony in west Clare yesterday.
Over 120 people looked on as Fr Bernard Lynch tied the knot with Billy Desmond at the Armada Hotel at Spanish Point yesterday.
There was large applause in the room after the two were pronounced husband and husband.
Fr Lynch – who grew up in Ennis in the 1950s – became the first Catholic priest in the world to have a civil partnership in 2006 and the passing of the same-sex marriage referendum allowed the two men to be married yesterday.
The eight page booklet for yesterday's ceremony was entitled 'Our Right to Love is our Right to Justice – Billy and Bernard'.
At the ceremony, a proclamation was read out paying tribute to Fr Lynch "for being a tireless advocate for the right of lesbian, gay, bisexual and transgender (LGBT) people for more than 40 years as an out gay and proud Roman Catholic priest".
New York 
The tribute relayed how 67-year-old Fr Lynch helped people living with HIV and AIDS in New York in the 1980s "in the darkest years of the HIV pandemic".
The tribute said Fr Lynch has been "a human rights champion" for his extraordinary service and "his courage in the face of tremendous adversity".
The tribute stated how Fr Lynch helped lead the first 'boat to vote' campaign for the 2015 marriage equality referendum in his role as an advocate for the LGBT community in London.
One person at the wedding said: "The love in the room was palpable. It was a beautiful ceremony." Another said: "The love between the two was magic and oozed spirituality."
Fr Lynch first came out a gay man in 1986 when he was ministering in New York City.
In a previous interview, he said: "If I did lie, if I did pretend, I'd have a job. I could even have a lover on the side … I didn't come out publicly until 1986. As soon as I went public, I lost my job."