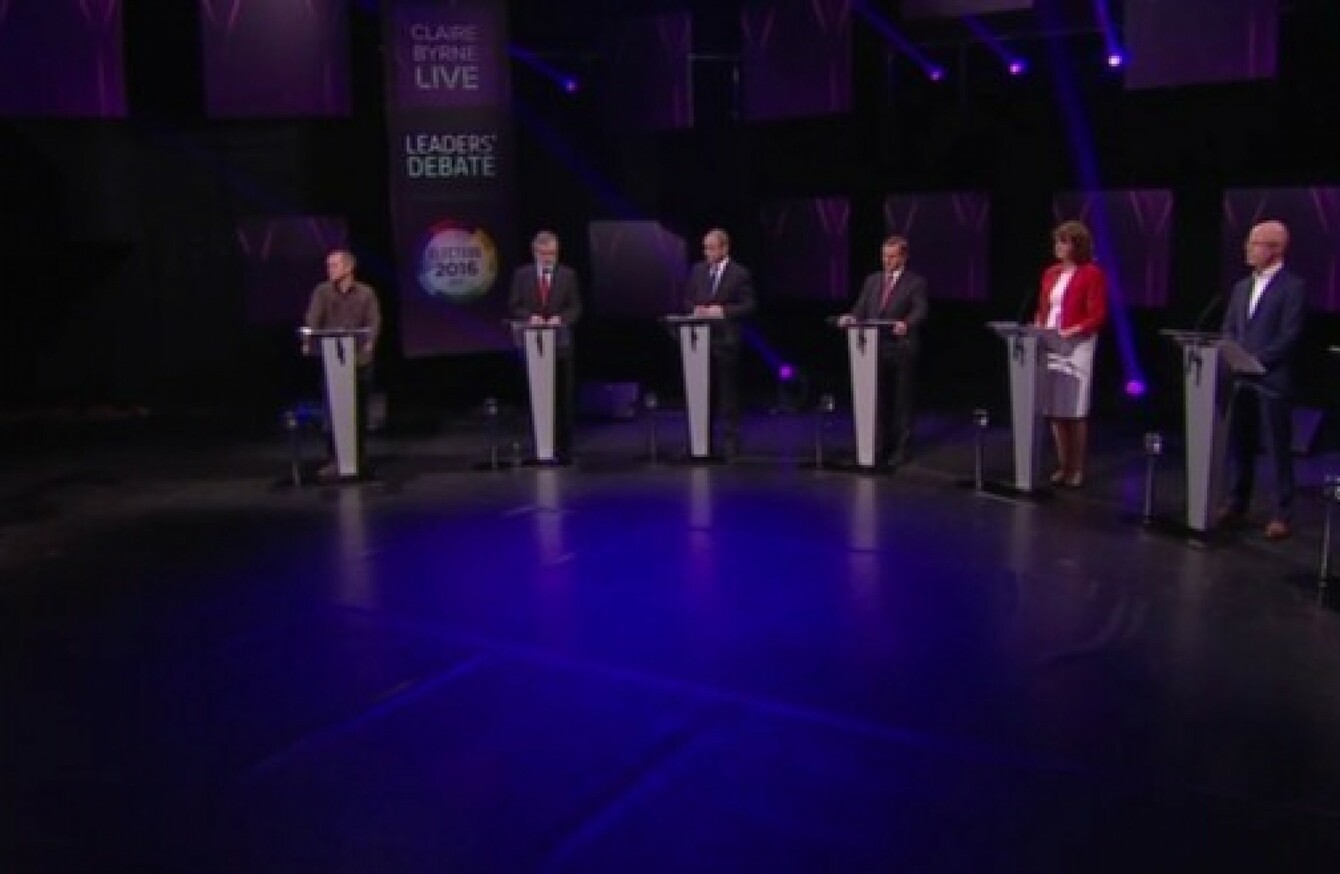 OVER ONE MILLION people tuned into RTÉs General Election Leaders' Debate last night.
RTÉ said this equated to nearly half the people watching television in the Republic of Ireland at the time.
An average of 568,000 viewers watched the full two hour debate that was filmed from the University Concert Hall in Limerick.
Meanwhile, searches on Google during the debate showed that the leaders of the smaller parties generated most interest among the viewing audience.
Google Trends showed that the most-searched party leader during the debate was Stephen Donnelly, followed closely by Richard Boyd-Barrett with Lucinda Creighton coming in third:
Stephen Donnelly – 21%
Richard Boyd-Barrett – 20%
Lucinda Creighton – 17%
Joan Burton – 14%
Gerry Adams – 12%
Enda Kenny – 9%
Micheál Martin – 7%
The most-searched issues during the debate were:
Jobs
Tax
Education
Crime
Healthcare
Fine Gael and Renua's manifestos were the subject of most searches while many were checking the date of the General Election. These are the main questions you were Googling:
What do Fine Gael promise?
What do Renua Ireland promise?
Who should I vote for in the Irish general election?
When is the Irish general election?
How do I find out my constituency?
Last night's programme also generated over 21,000 live streams with people logging on to the RTÉ Player International from 60 countries worldwide.
The debate is currently the most popular programme on the RTÉ Player.