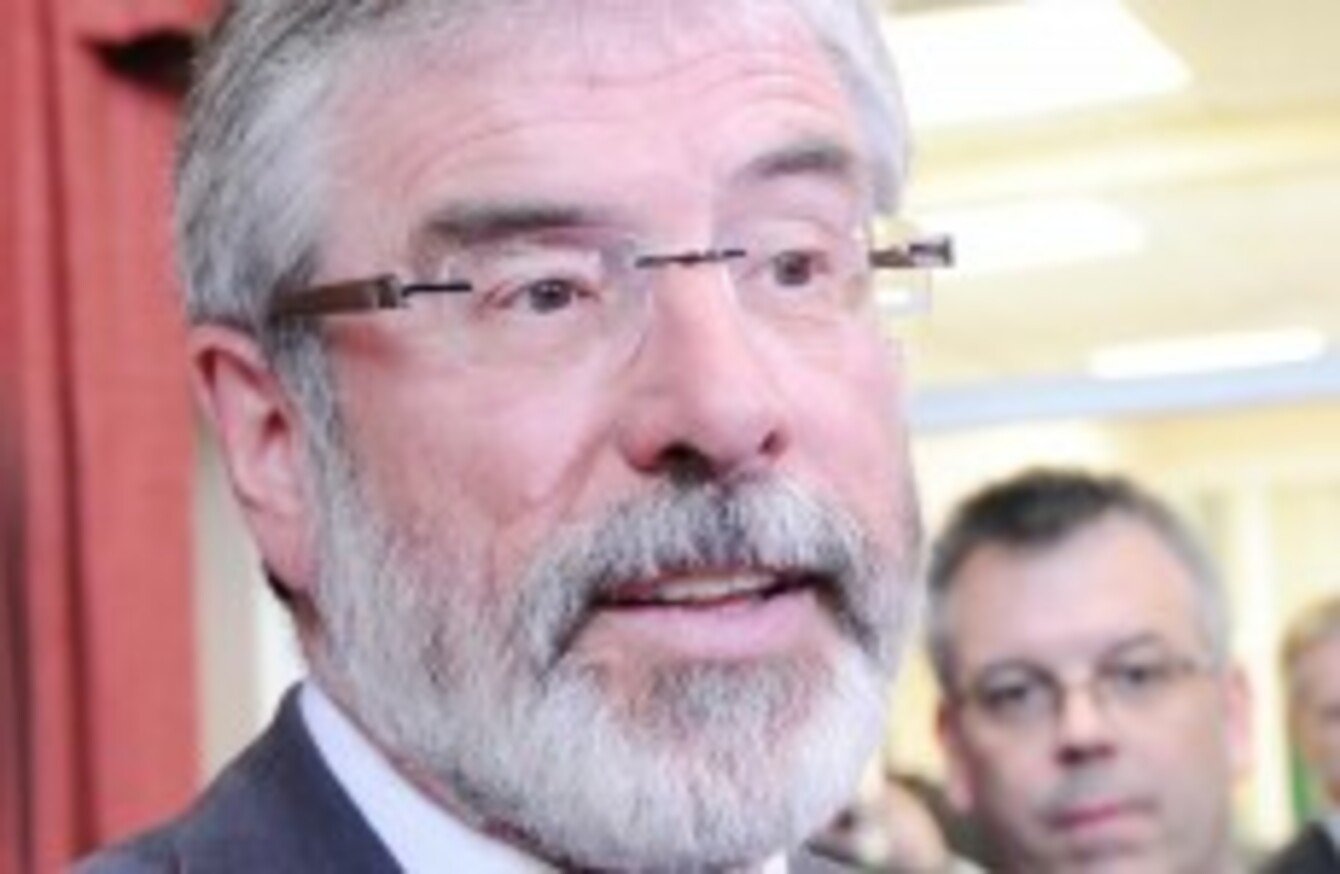 Adams speaks to the media at Dublin Castle yesterday
Image: Laura Hutton/Photocall Ireland
Adams speaks to the media at Dublin Castle yesterday
Image: Laura Hutton/Photocall Ireland
SINN FÉIN PRESIDENT Gerry Adams has said that the passing of the Fiscal Compact referendum was more a result of the "fear of the people than the will of the people".
Adams saw his campaign for a No vote defeated by a margin of 60.3 to 39.7 per cent after ballots were counted yesterday with the turnout of over 1.5 million people equating to 50.6 per cent of the population who voted on Thursday.
The Louth TD said the reluctance of the Yes vote along with the strong No vote indicated that a "very large percentage of people are opposed to the government's austerity policies and to the handover of Irish fiscal powers to the EU".
He said: "Allied to this is the large number of citizens who didn't vote presumably because they felt there was no point in exercising their franchise. There is an onus on all political parties to ensure that citizens have ownership of our political system.
The reality of mass alienation from that system allied to the dreadful social consequences of austerity policies needs to be recognised by the government.
Adams called on the government to fulfil its commitments during the referendum campaign to negotiate the burden of the banking debt, a promise Enda Kenny reiterated at a press conference yesterday.
He said that despite the resounding result for the government, it should not be seen as an endorsement of its policies.
He continued: "Fine Gael and Labour must not renege on these promises as they did with their General Election promises. And they should not see the referendum result as any sort of endorsement of their austerity policies.
"The Yes vote was more the result of the fear of the people than the will of the people."