Image: Shutterstock/suzanna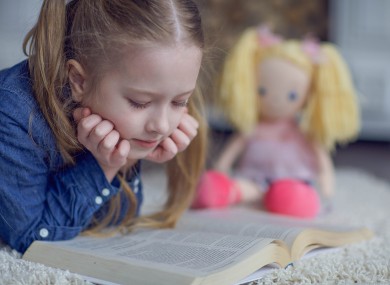 Image: Shutterstock/suzanna
WHAT ARE THE challenges facing young, exceptionally-talented children in Ireland?
That is one of the questions that will be asked at the Centre for Talented Youth Ireland's annual conference in DCU today. The conference will address teachers and parents on how to maximise gifted children's potential – as the system doesn't quite encourage that approach.
Among the issues that will be discussed at the conference are cyberbullying, and how gifted children are more reluctant to report it; talented children's underachievement in our schools, and how to provide support for gifted children from disadvantaged backgrounds.
Cyberbullying
One of the most puzzling findings of research into exceptionally gifted children is that although they are just as likely to be the victims of cyberbullying, they are also less likely to report incidences of it.
This is mainly because they were afraid that their claims would be exaggerated by their parents or teachers, and because they feared that their privileges, such as internet access, would be taken away from them.
Colm O'Reilly, the Director of the Centre for Talented Youth Ireland (CTYI) said:
Another big challenge that needs to be addressed is that children really struggle to pinpoint exactly what is social interaction online, and what is bullying. We need to help them understand the difference.
Underachieving
Colm O'Reilly also says that the education system has to change. He says that the system is geared towards ensuring everyone reaches a basic minimum – instead of getting everyone to reach their maximum potential.
"Teachers must ensure that the child is challenged."
If we were talking about ensuring that children with learning difficulties were getting the best education they possibly could – this wouldn't even be questioned.
"But because we're talking about bright kids it seems to be not as accepted and people seem more reluctant to push them ahead."
There are approximately 40,000 children who are classed as being 'exceptionally-gifted' or reaching the top 5% of the most intelligent young people.
Money and programmes
Children from disadvantaged are particularly challenged in their attempt to reach their full potential.
Eamonn Caroll is currently researching how best to support gifted children from disadvantaged backgrounds with a pilot programme LEAP. It will offer extra supports to 26 chidlren in their education between 4th class and 6th year, in an effort to show them the advantages of learning, and ensure they know of the opportunities open to them.
#Open journalism No news is bad news Support The Journal

Your contributions will help us continue to deliver the stories that are important to you

Support us now
This includes courses over the summer, and hosted once a month during the school year, such as a mathematical skills course, a correspondence course in August, a game-based learning course, and a personality test to see what language suits you best.
They also run a Primary School Programme in conjunction with DCU Access. This involved running extra courses on DCU's campus for 38 primary schools in the Coolock/Finglas area.
We have classes such as Horrid Histories to show the kids how much fun learning can be. It also introduces them to the university atmosphere which they may not have experienced before – and it does very well.
There are newly-launched programmes in Dublin Cork and Limerick, where the CTYI work with teachers and universities to identify gifted children from disadvantaged backgrounds, and to suggest that they are enrolled in further activities to help open up opportunities for them.
Around 300 primary school children and 100 adolescents are selected by teachers on the basis of interest, potential and other guidelines set out by the CTYI.
The biggest understatement, according to Caroll who will be speaking at the conference today, is that financial support isn't the only support needed by children from disadvantaged backgrounds. Often, they need additional emotional support and guidance to pursue further education options.
The conference, which will be held in the Nursing Building on DCU's campus today, aims to raise awareness that gifted youths need their own personalised approach to ensure they get the best education possible.