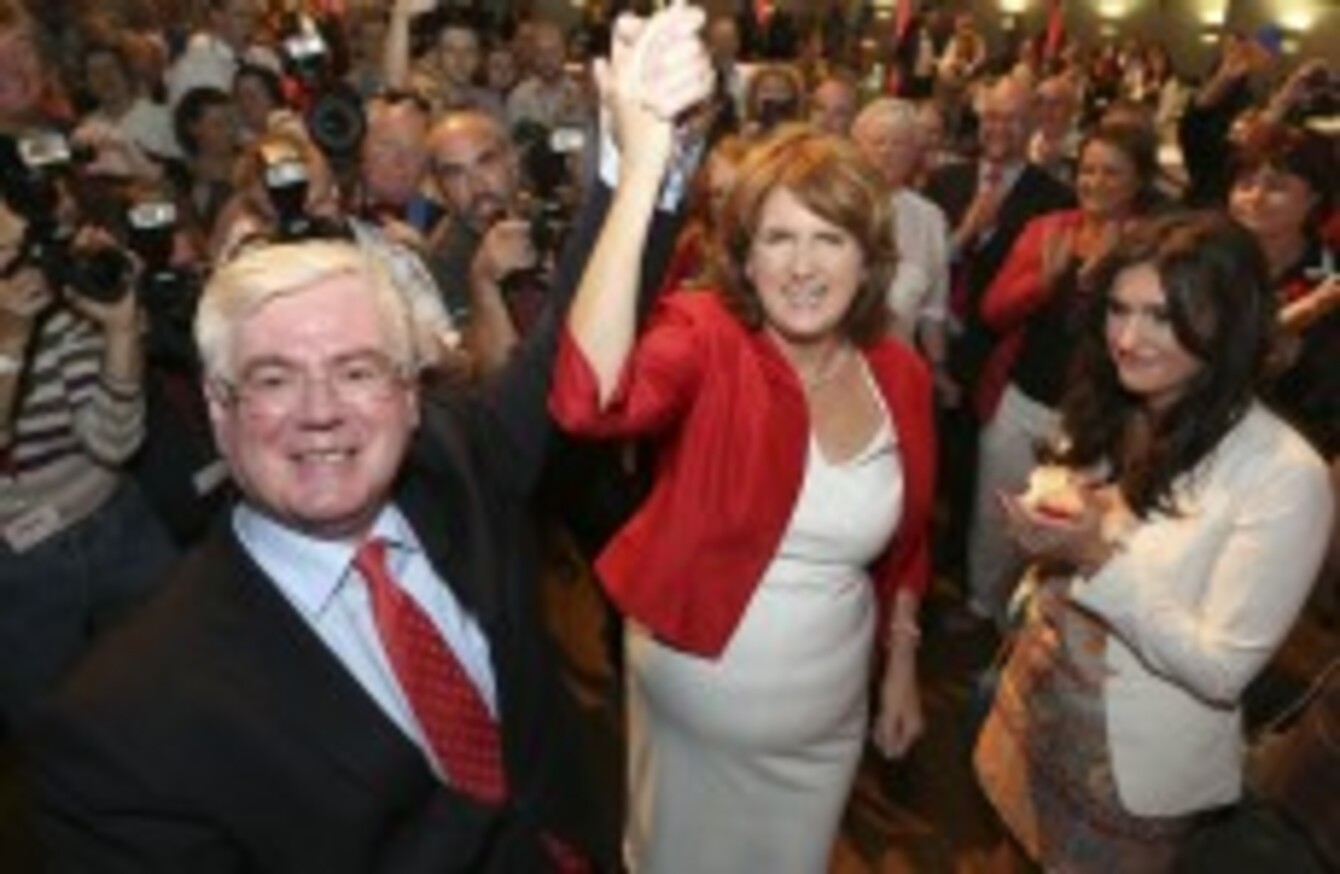 Image: Sam Boal
Image: Sam Boal
EAMON GILMORE WAS being careful not draw any of the limelight away from his successor as Labour leader this afternoon as he arrived at the Mansion House in Dublin ahead of the formal announcement of the contest.
"That's entirely a matter for the new leader," he told reporters, when asked if he expected to remain as a member of the Cabinet.
On the question of whether he might prefer the job of EU Commissioner — which, until the last few weeks — had been expected to go to Fine Gael Minister Phil Hogan, he said:
"That's not something that I'm thinking about today. This is Joan Burton's day."
Burton, who had been widely expected to win the leadership contest, is expected to hold initial talks with the Taoiseach this evening, ahead of face-to-face talks on the reshuffle and the Commissioner post at the start of next week.
Gilmore resigned as Tánaiste earlier this afternoon, paving the way for the Dublin West TD to take over.
"She will have all of the goodwill and good wishes and help that I can give her in the task," he said this afternoon.
He said he was "very proud of the fact that I've had the privilege to lead the Labour Party for seven years" describing the role as an "outstanding honour"
"I'm very proud of work we've done to bring about recovery," he said, pointing to a series of 'good news' economic headlines in today's newspapers.
He said it was encouraging to see a headline predicting the prospect of a benign budget "rather than a headline which might just as easily have been about a second bailout".
The hard work over the last three years is paying off for the Irish people – and the Irish people today can look ahead to what I think will be a better future.
He reiterated that it was his intention to stay active in politics and said he would make "every contribution that I can".