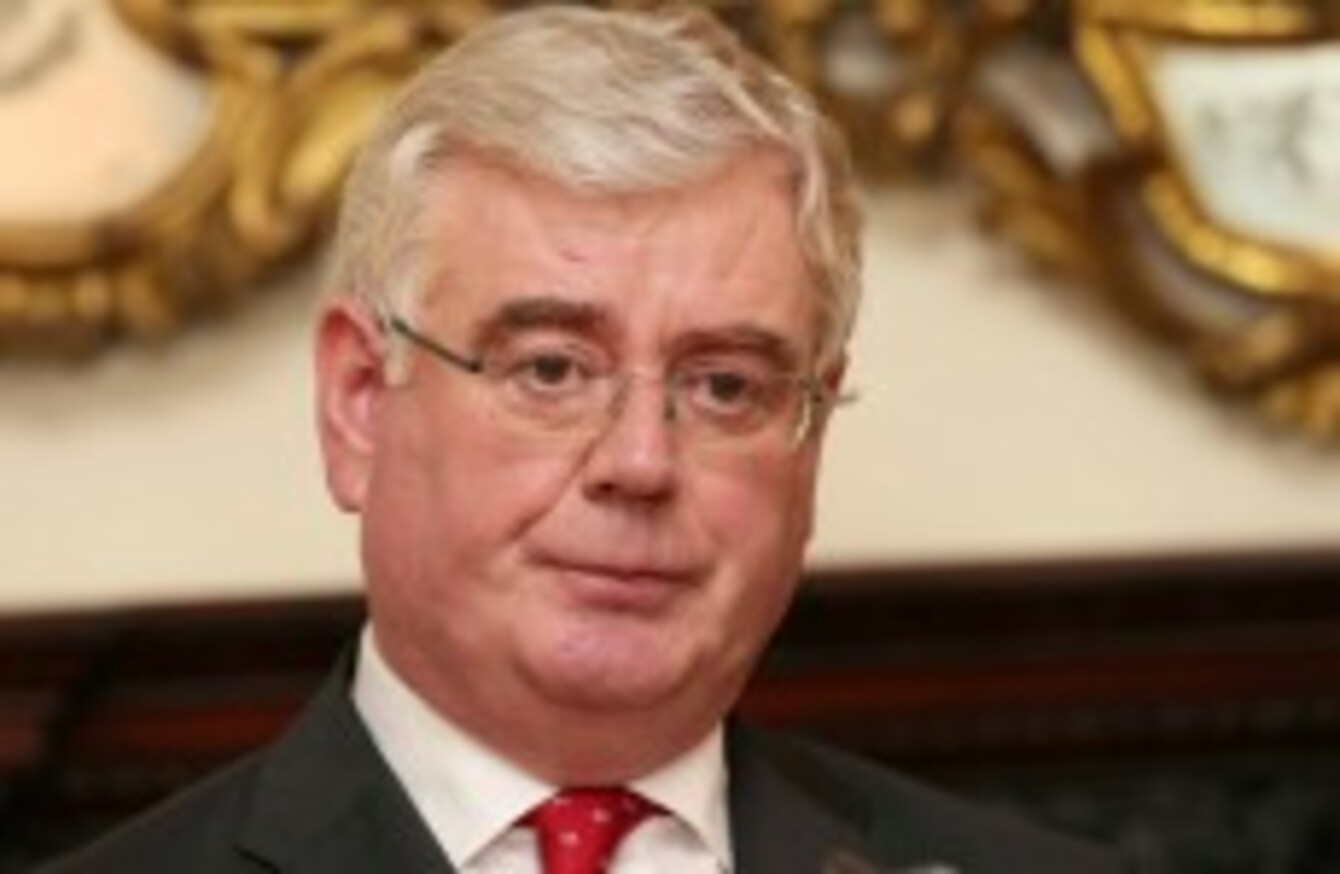 Tánaiste Eamon Gilmore
Image: Laura Hutton/Photocall Ireland
Tánaiste Eamon Gilmore
Image: Laura Hutton/Photocall Ireland
TÁNAISTE EAMON GILMORE has rejected a suggestion that Ireland should adhere to a budget adjustment of €3.1 billion next year.
The call came from Klaus Regling, the Irish Times reports today.
Gilmore said this morning that the deficit target is not expressed "by quantum of money" but instead in percentage terms, and that the target is set at 5.1 per cent of the gross domestic product (GDP).
Speaking to The Business with George Lee on RTÉ Radio 1, he said that the government will "do what is necessary" to meet that target, adding that it "will be a challenging Budget".
"I don't see a case for doing more than is necessary [to meet that target]," said Gilmore. He said that next year's target is 5.1 per cent, the government is committed to meeting it and to bringing the deficit down to under 3 per cent by 2015.
Doing what is necessary
Gilmore said that "some voices" are suggesting that even if you meet the 5.1 per cent "you should do the €3.1 billion of adjustments anyway". But he said the government's view "is that we will meet the target of 5.1 per cent, we will do what is necessary in order to do that".
"This will be a challenging Budget as all of the budgets have been," he pointed out. "But I do not see a case for doing more than is necessary to meet the target that has already been agreed with us".
He said that the "important thing" is that the country has the dividend from the promissory note deal done earlier this year.
It is "reasonable that if we have a dividend from the prom note we should use it", he said. "How we use it is up for discussion."
"The whole object here is to get the Irish economy to recover," said Gilmore, adding that Ireland is seeing some signs of recovery but is still very fragile.
He added that the government is "not going to put the recovery at risk and we are not going to put at risk our exit from the bailout".
Ireland has met all of the targets and objectives that were set in the bailout programme, he said, adding that what has to be achieved in the budgetary strategy is a balance.
Yesterday, the Central Bank told the government it should stick to the planned fiscal adjustment of €5.1 billion over the next two budgets.