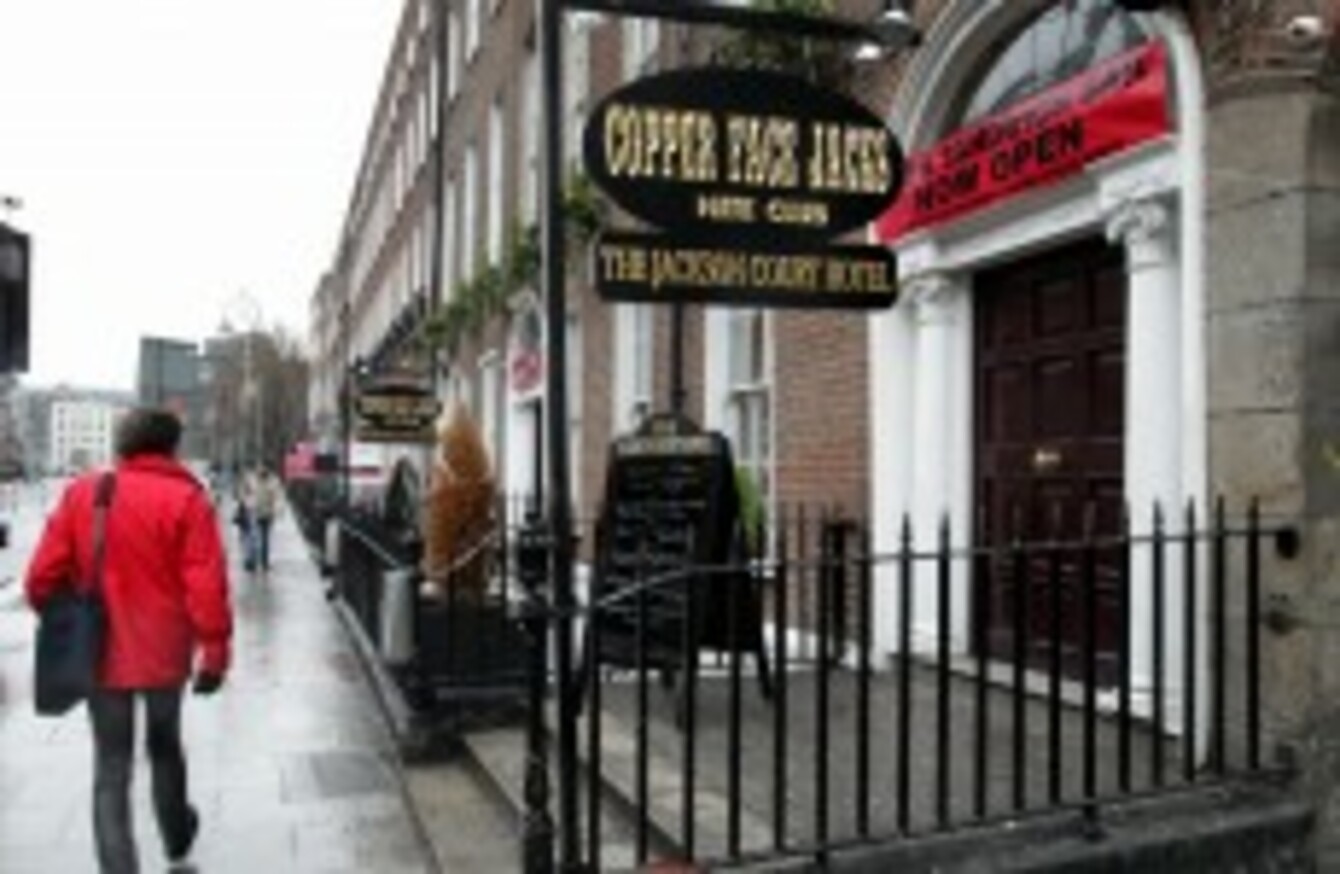 Image: Photocall Ireland
Image: Photocall Ireland
A 19-YEAR-OLD GIRL has spoken of being pressed against railings amid chaotic scenes outside a Dublin nightclub.
Seven people were injured in the crush, after a line had snaked from the door of Copper Face Jacks down the lane at Camden Place.
Speaking to Niall Boylan on Classic Hits 4FM, Hannah Kelly said that she had called for help from bouncers, but that none was forthcoming.
"I was kind of in towards the wall and then towards the railings and the crowd just started to surge forward at the top of the queue and people were just pushing forward so I was kind of crushed into the railings and I was asking and shouting to the bouncers that I couldn't breathe.
"My arm was getting stretched and twisted so i was asking to get out and nothing was done."
Kelly said that there was a girl lying in the middle of the crush and that she herself had suffered cuts and bruises.
"I just wanted to get out of the crowd. I wasn't taking notice to anyone else, I just wanted to get out of the situation as soon as possible.
"There were a lot of bouncers around doing the best they could to try and control but with the crowd so huge they couldn't".
Safety
The owners of the nightclub say that the safety of their patrons is their utmost concern.
"We are working closely with all relevant authorities to establish the cause of this incident," they said in a statement.
"The safety and well being of our patrons is paramount at all times, and at present our major concern is for the people who were caught up in the incident and particularly those who were injured."
Advertising
The incident has been strongly criticised by alcohol awareness charity Alcohol Action, who say that the injuries are the result of cheap alcohol promotions.
Promotions like this are aimed squarely at young people and encourage the type of harmful binge drinking that is such a threat to their health and well being.
"The fact that this drinks promotion is called 'Messy Mondays' is a clear statement of intent and the fact that this establishment lowered its admission age to 18 for the first time and was promoting cut-price offers such as three 'Jagerbombs' for €10 is also indicative of who it was trying to attract and the type of drinking behaviour those attending were being enticed to engage in," said a spokesperson.