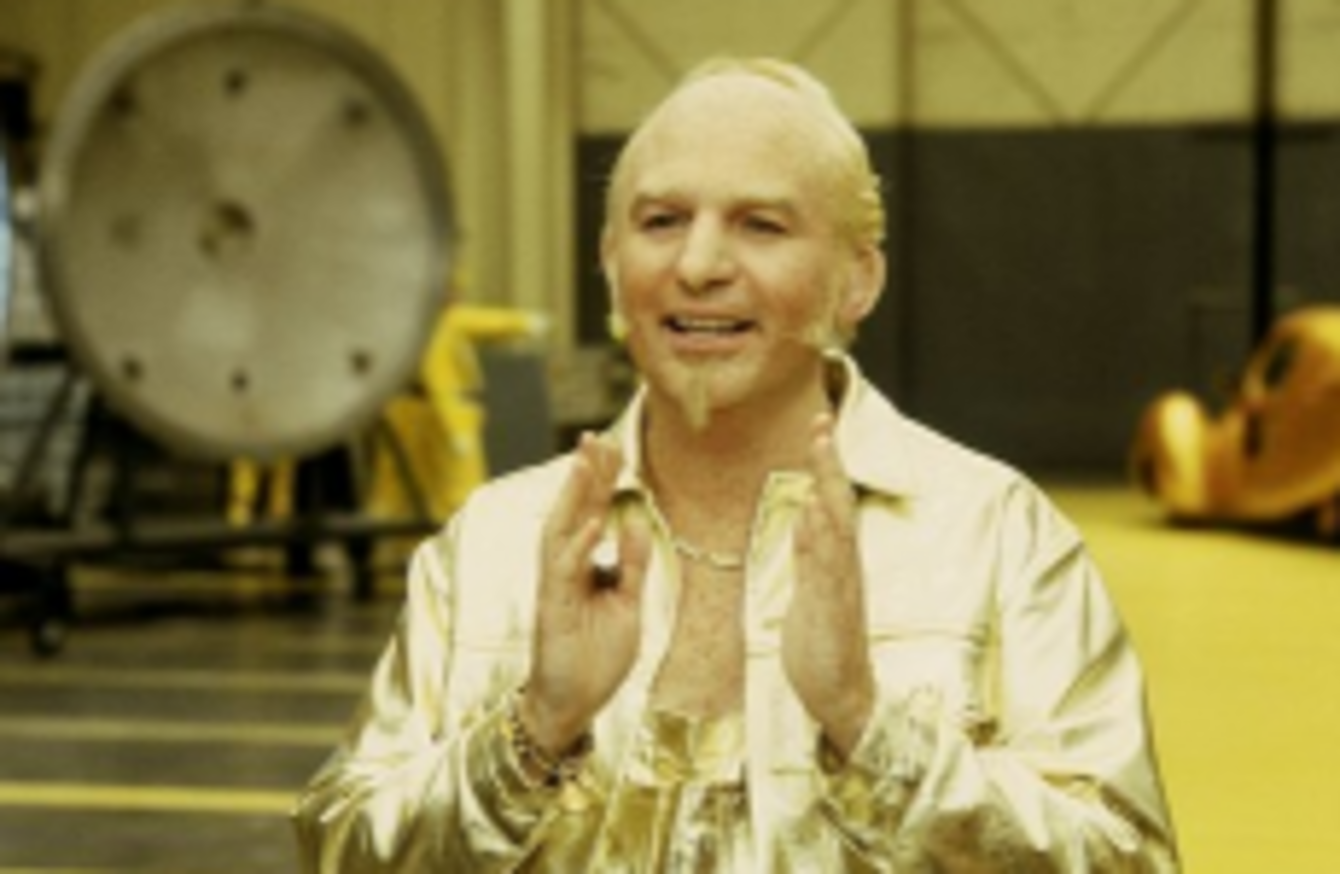 "I love gold!"
Image: IMDb
"I love gold!"
Image: IMDb
THE PRICE OF GOLD has surged to an all-time record price of above $1,600 per ounce – or over €40 per gram – on the world's commodity markets, as investors opt out of buying government bonds amid ongoing default fears.
The European debt crisis has seen investors shun the opportunity to lend to governments here, while the ongoing crisis over the US's looming debt ceiling has also meant few are willing to buy American bonds.
As a result, the price of gold has now increased for twelve days running – sending the price above $1,600 for the first time ever during yesterday's trading.
The Wall Street Journal reports that the most commonly-traded gold contract – a contract for delivery in August, closed at $1,602.40 (€1,138.23). Reuters said the price had briefly skirted $1,606.70.
The latter report also included comments from a futures analyst who said the metal should reach $1,700 per 0unce by the end of the year.
The latest prices mean gold has increased by more than 250 per cent in the last five years. This time half a decade ago, gold traded at $636.72 – or just over €500, based on the exchange rates at the time.
Today the price has continued to rise moderately, while silver – which has also benefitted in the past days – has slipped moderately, though it's still above $40 per ounce. Platinum is up to $1,782.10 per ounce, an increase of around 0.4 per cent.
Oil prices are up by around one per cent to €96.80 this morning.