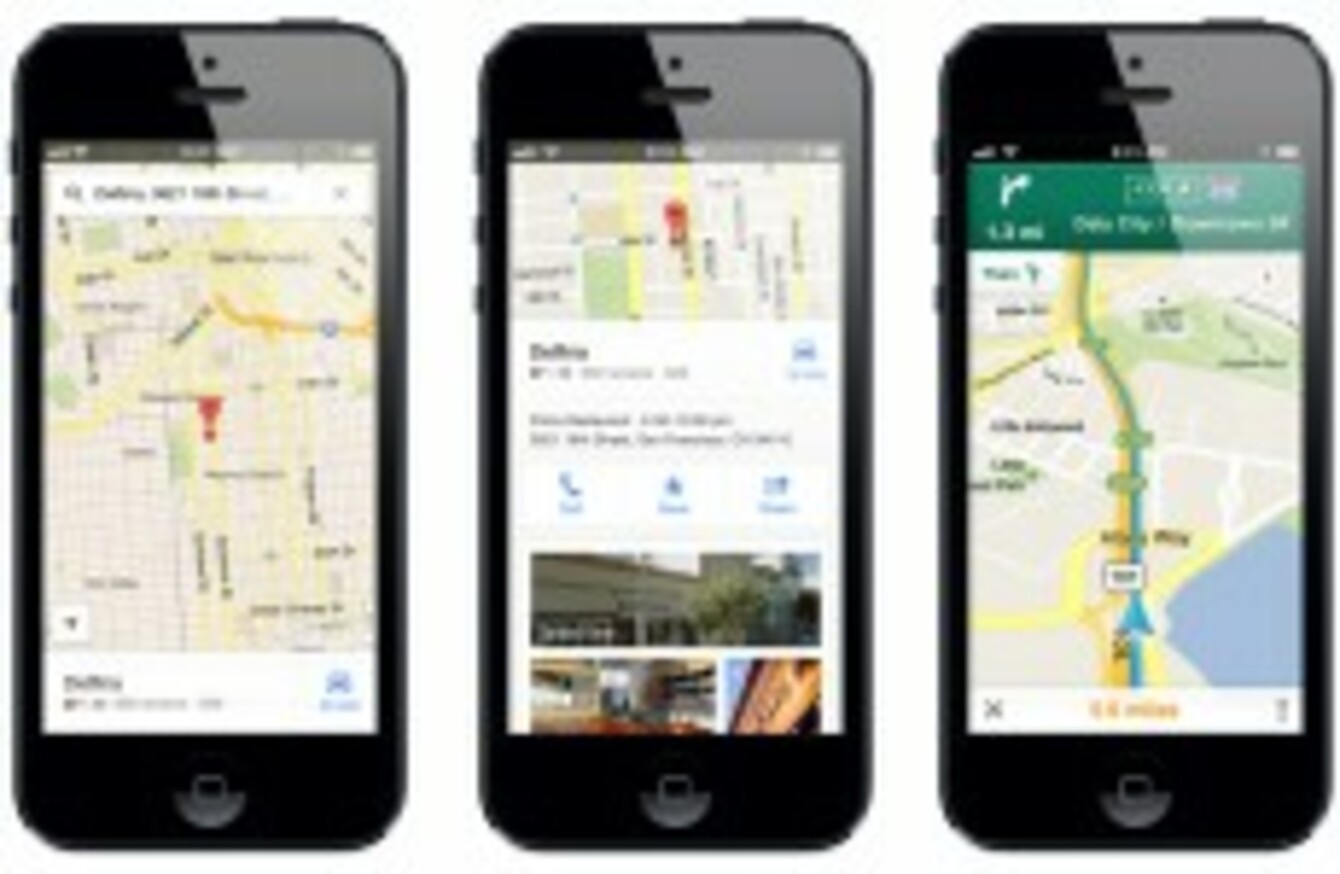 Image: Google Blog
Image: Google Blog
AFTER THE CATASTROPHE that was/is Apple Maps, many iPhone users will rejoice in today's announcement from Google that its map offering is now available in the Apple App Store.
Available in 40 countries and 29 languages, the app is compatible with fourth generation iPhones and iPod Touches, as well as iOS 5.1 and higher.
In a blog post this morning, the tech giant said it makes tens of thousands of updates every day to keep Google Maps "accurate and comprehensive" as the "world around us is constantly changing".
It also acknowledged that it may get things wrong from time to time. "Here's a helpful hit for the new app," said director, Daniel Graf. "If you see something off, simply shake your phone to send us feedback."
The Google app comes almost three months after Apple removed its maps from core iPhone and iPad features. That move proved a disaster and an embarrassment for Apple, with the company eventually apologising for falling short of its customers expectations.
Despite a couple of public firings (including the head of the iOS 6 software team and the chief of the maps group), the fallout continues for the company. Only last week, Australian police warned against using Apple Maps because they have rescued a number of stranded tourists who drove into the wilderness of a national park instead of simply navigating a city.
Authorities were seriously concerned because motorists were being directed off-the-beaten track to areas where there is no water supply and temperatures reach as high as 46 degrees.
Google Maps will still not be the default for the iPhone – Apple Maps will continue in that function – but it will have turn-by-turn navigation and 'vector' maps, which do not need constant data downloads.