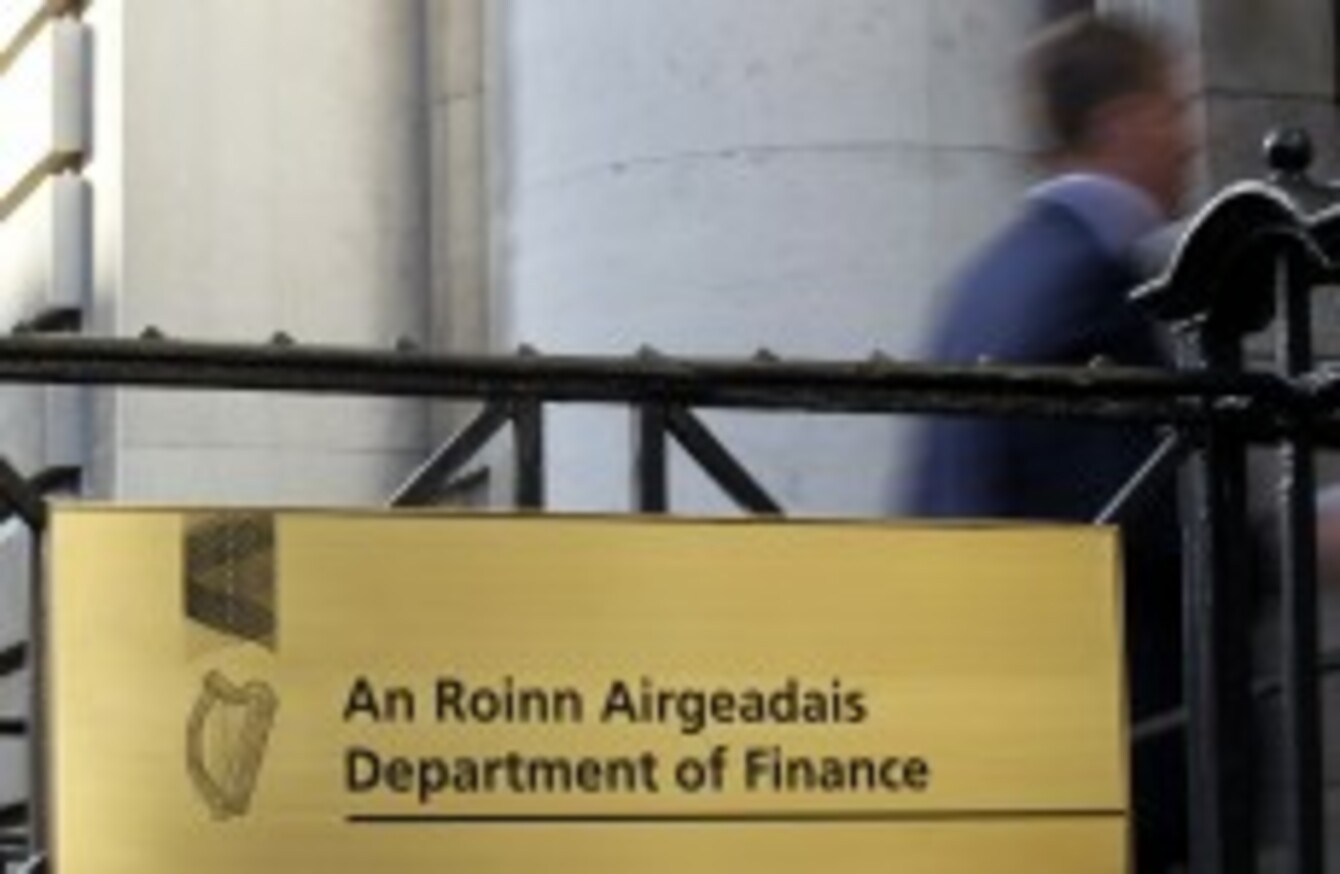 Image: Peter Morrison/AP
Image: Peter Morrison/AP
A NEW INDEPENDENT REPORT into operations at the Department of Finance has found that the process of compiling government Budgets was "overwhelmed" by the results of ambitious programmes for government.
The report, commissioned by outgoing finance minister Brian Lenihan in September last year, found that having to accommodate agreements with social partners meant the Department was unable to follow the best practices in budgeting for the country's needs.
The effects of the programmes for government in 2002 and 2007, which had included ambitious capital expenditure plans for national infrastructure, had also meant difficulties in allowing full oversight of government spending.
The report also says successive governments were under "extraordinary expectations" to spend and cut taxes as the economy continued to flourish – pressures the group said "reflected in the political debate of the day where all political parties were eager to meet public expectations for more and better services."
It is implied that the fact Ireland's Budgets fell within EU limits meant there was little financial oversight into its affairs, with underlying dangers – such as a growing bubble in the economy sector – either or outright ignored.
It also found that the Department should have done more to avoid such outcomes, being more intent to hammer home its advice on "broader macroeconomic risks".
The panel recommended introducing legislation that gives the Department a legal accountability for assessing global economic risks, but insisted that the Department was not unfit for purpose, having "worked hard" in response to the various economic crisis since 2008.
The report was welcomed by Brian Lenihan, who said it "provides a very fair and thoughtful assessment of the Department's performance".
It was being published now, Lenihan said, so that the incoming government could consider its recommendations before taking power.
The review group was chaired by Rob Wright, a former deputy finance minister from Canada. Other members of the panel included Hans Borstlap, a senior advisor at the Dutch Central Bank; John Malone, a former secretary-general at the Department of Agriculture; and economist Pat McArdle.