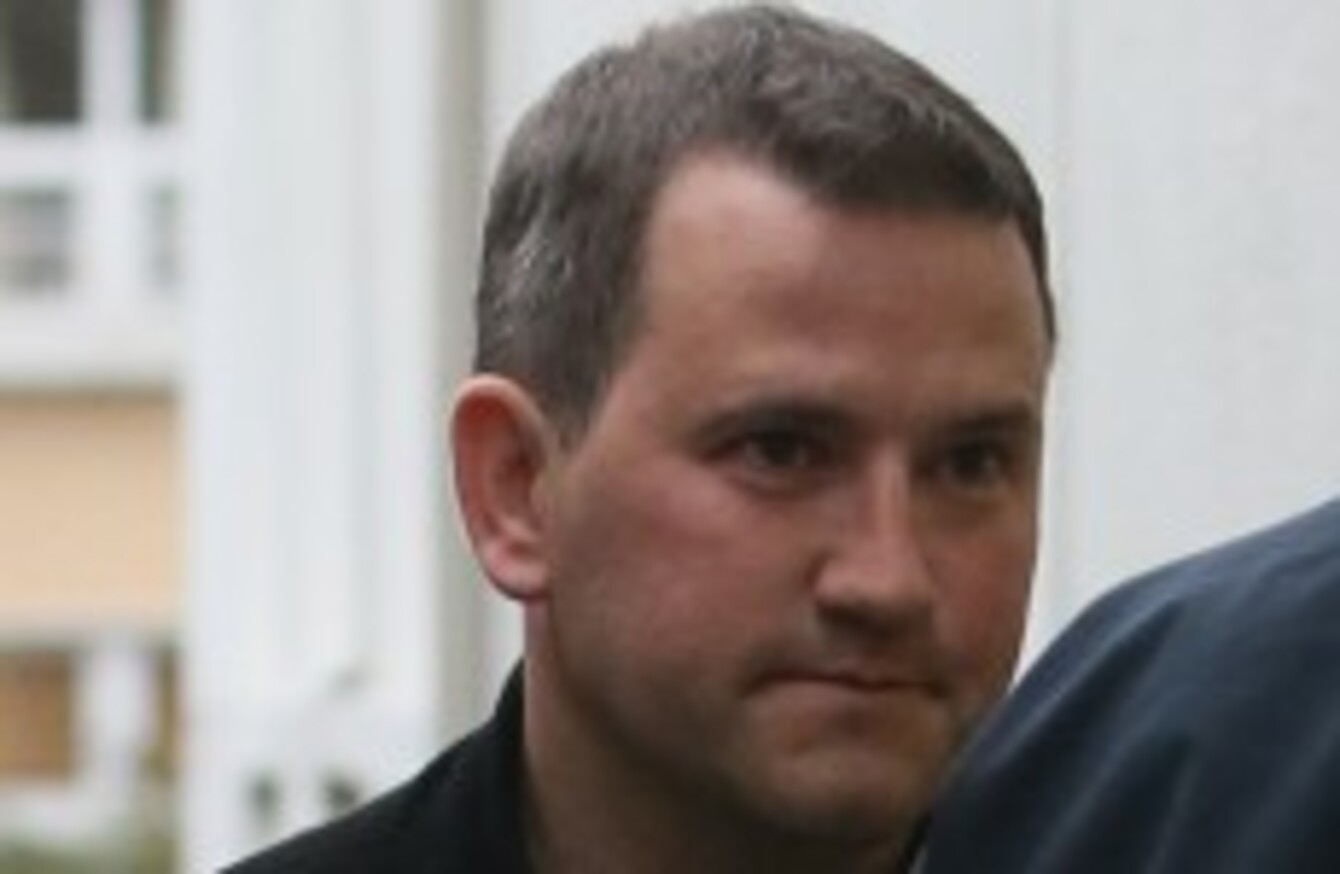 Graham Dwyer
Image: Niall Carson/PA Wire
Graham Dwyer
Image: Niall Carson/PA Wire
DAY ONE OF the trial of Graham Dwyer, the man accused of murdering Elaine O'Hara, got underway in Court 13 of the Criminal Courts of Justice in Dublin yesterday.
The trial, which has sparked huge media and public interest, has so far honed in on an alleged 'unusual' sexual relationship between Mr Dwyer and Ms O'Hara – a 42-year-old architect from Foxrock and a 36-year-old childcare worker and part-time newsagent employee from Killiney.
Packed to capacity with reporters and interested members of the public, as well as family members of both the victim and the accused, the courtroom had an air of tension not often felt in the CCJ.
But that palpable edge of uncertainty and trepidation didn't prepare onlookers for what was later revealed by the prosecution which relied on text messages – allegedly sent between Mr Dwyer and Ms O'Hara – to set the narrative. The words typed in that usually-innocuous medium make headlines this morning.
But first, Sean Guerin SC who led the prosecution, spoke about the characters of both Mr Dwyer and Ms O'Hara.
The court was told that the accused was a family man. An architect. Married with two children. A member of a number of model airplane clubs.
Yesterday, Mr Dwyer – dressed in a navy suit, white shirt and red tie – sat silently on the left of the courtroom, taking notes as the case against him was outlined to the jury.
To the right were the jury, the seven men and five women charged with deciding this 'difficult' case.
Presiding over the proceedings is Mr Justice Tony Hunt.
Addressing the jury, the judge again urged its members to consider only the evidence put before them. He told them the onus of providing proof was on the prosecution and that everyone is presumed innocent until proven guilty.
Justice Hunt told members of the jury to be clinical and leave aside any sympathies.
The prosecution also urged the jury to be rational and to put aside any dislike they may have of the accused, mentioning specifically the alleged extramarital affair and the sexual acts that Mr Dwyer is alleged to have taken part in with Ms O'Hara.
Guerin mapped out the timeline of Ms O'Hara's last-known movements — after she was discharged from a Lucan hospital where she had spent a number of weeks as a psychiatric patient.
She was discharged at noon on 22 August 2012. The jury was told that it appears she returned home to her apartment at Belarmine Plaza in Stepaside.
She then went to her local pharmacy to pick up a prescription.
In the early part of afternoon, she made contact with the newsagent in Blackrock where she worked. Mr Guerin said it would appear she was anxious to clarify what hours she would be working in the coming days as she had volunteered to help out at the Tall Ships festival in Dublin.
She then met her father in his home and they both visited her mother's grave in Shanganagh Cemetery in Shankill. Earlier, they had collected a plant in a Woodies DIY store to put on the grave.
It is believed she returned back home to Stepaside after 4pm. However, the court was told that a neighbour saw her leave again in her car at about 5pm.
The court heard that a man who was out running is believed to be the last witness to see her. He was jogging in the park next to Shanganagh Cemetary when Ms O'Hara asked him for directions to a railway bridge. The prosecutor explained the pedestrian bridge runs over the railway and down to the beach.
Guerin painted the picture for the jury and then outlined that his team of lawyers would be presenting a substantial book of evidence.
What followed in the prosecution's opening move was an unusual script of text messages, the details of which many readers will now be familiar with from yesterday's court reports.
Unusual became the word of the day.
The prosecution alleges the messages were sent by Mr Dwyer to Ms O'Hara, claiming they outline a sexual relationship involving sadomasochistic acts.
Mr Guerin opened with the line that their sexual relationship was an "unusual one", as one of its components involved acts of stabbing – acts he claimed were committed by Mr Dwyer.
#Open journalism No news is bad news Support The Journal

Your contributions will help us continue to deliver the stories that are important to you

Support us now
The mood had shifted in the courtroom, with the jury looking on as Mr Guerin read several texts messages which he alleges were between the pair, including one where he argues Dwyer said:
I am a sadist. I enjoy others' pain. You should help me inflict pain on you and help me with my fantasies.
Other texts discussed how if she was suicidal, she should allow him to stab her to death.
And another:
My urge to rape, stab and kill is huge. You have to help me control it or satisfy it.
One message to O'Hara discusses an unrelated stabbing of a woman. The text reads:
I am watching the case with interest… I would have loved to stab her… I can imagine the knife going in and out… lucky guy.
They kept coming, these alleged messages.
I can put you to sleep". She replies "stop" and he replies "I know you want it. 30 seconds to slip in to oblivion.
The court was also told that there are texts relating to the pair possibly having a child, and others where Ms O'Hara says she does not want to be stabbed anymore.
Mr Guerin said the messages turned to threats, warnings that if she didn't help the sender to find a victim, she would suffer and be stabbed to death.
He then went on to argue that Mr Dwyer had identified "almost the perfect victim" in Ms O'Hara. She had a history of psychiatric issues, had just come out of hospital and visited her mother's grave. With the scene depicted, there was every reason to think it was a suicide, he said, adding that it was "very nearly the perfect murder".
As the prosecution read its material, text after text, reporters typed furiously. The rest of the courtroom held in silence.
The trial continues today.