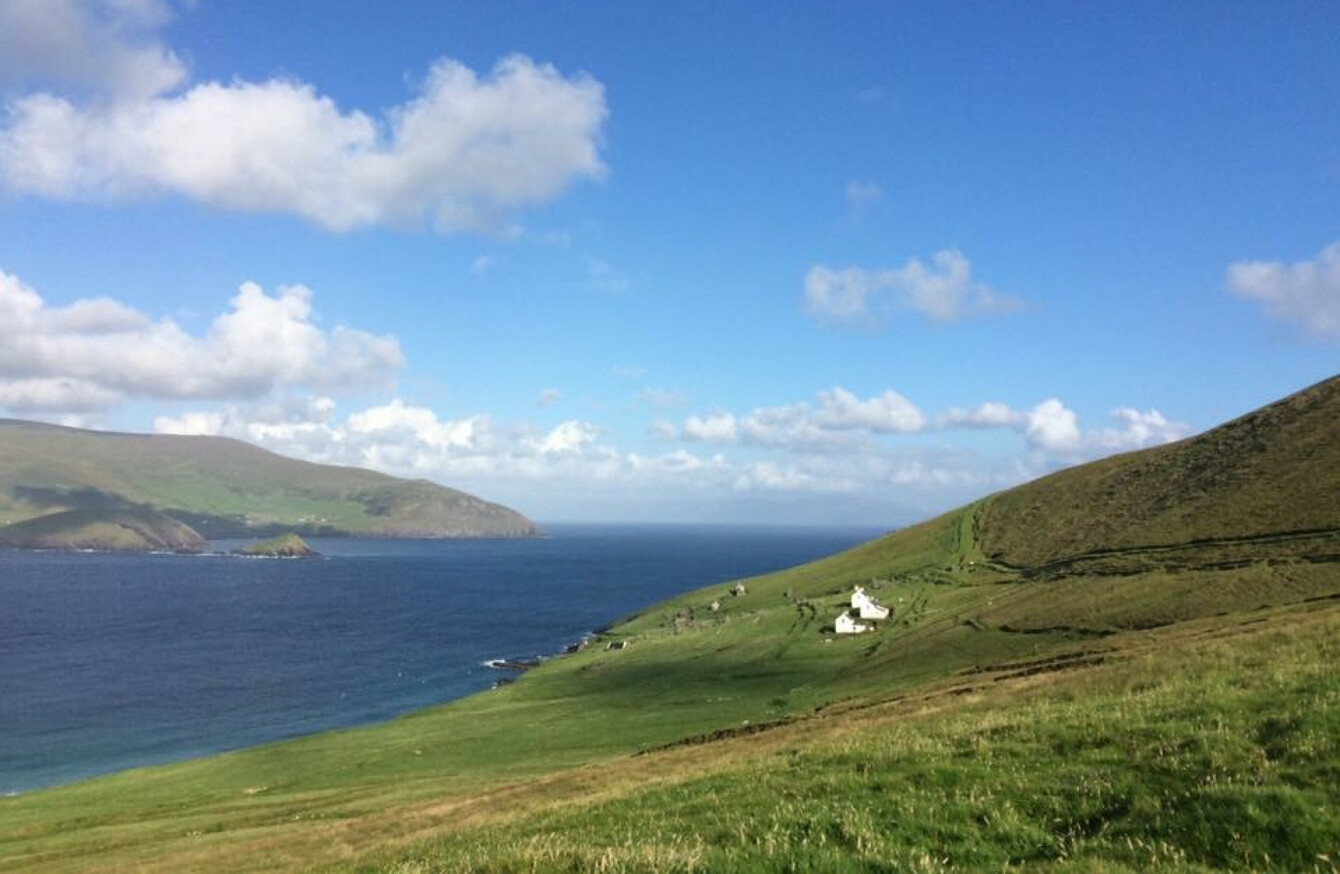 HOW'S THIS FOR adventure: rent one of the only accommodations on the most westerly island off the coast of Ireland. Great Blasket Island off the Dingle Peninsula has been deserted for decades, but three restored, self-catering cottages are available to rent.
"There is no electricity, only candles, stoves and torches," explains owner Alice Hayes "but basic amenities are provided to experience true natural beauty from the comfort of a home." The cottages were reopened by her co-owner Billy O'Connor in 2014, and if you're looking for a break from technology, this is your getaway.
One look at the view from the remote island and you'll be ready to hop on the boat from Dingle out to Great Blasket.
"The cottages are situated at the top right of the 'Old Village' which overlooks the Tra Ban, host to one of the largest grey seal colonies on the Atlantic Coast, onto Slea Head, Dunquin and Ceann Sibeal," says Hayes. Of course, one of the greatest draws of the island is simply the incredible panoramic views from the many spectacular walks around the island.
Each cottage has two bedrooms, a living area, a dining area and kitchenette, and a bathroom. While the showers might be cold, each house also includes two fuel burning stoves and fire buckets are complementary with all private cottage bookings. There's a large outdoor fire bucket that is lit at evening time, so guests all congregate around for old-fashioned evening entertainment.
The main attraction to staying on Great Blasket is the disconnection from the mainland. Hayes explained, "To get there you must cross the Atlantic Sea by boat, transfer into a smaller dinghy and hike up an island to the cottages." For an added adventure, Hayes and O'Connor also offer a boat trip from Dingle on the Peig Sayers boat, "touring the peninsula and Blasket Islands, stopping with any marine life like whales, dolphins, basking sharks and an abundance of bird life."
Additionally, the OPW guides provide tours of the old village and give insight into the lives the islanders lived, who lived where and what buildings were used for what.
While the island is now deserted, it was inhabited until the mid 1900s by about 170 people until regular access to the island became unreliable. Staying overnight allows guests to step back in time and get a feel for what it must have been like.