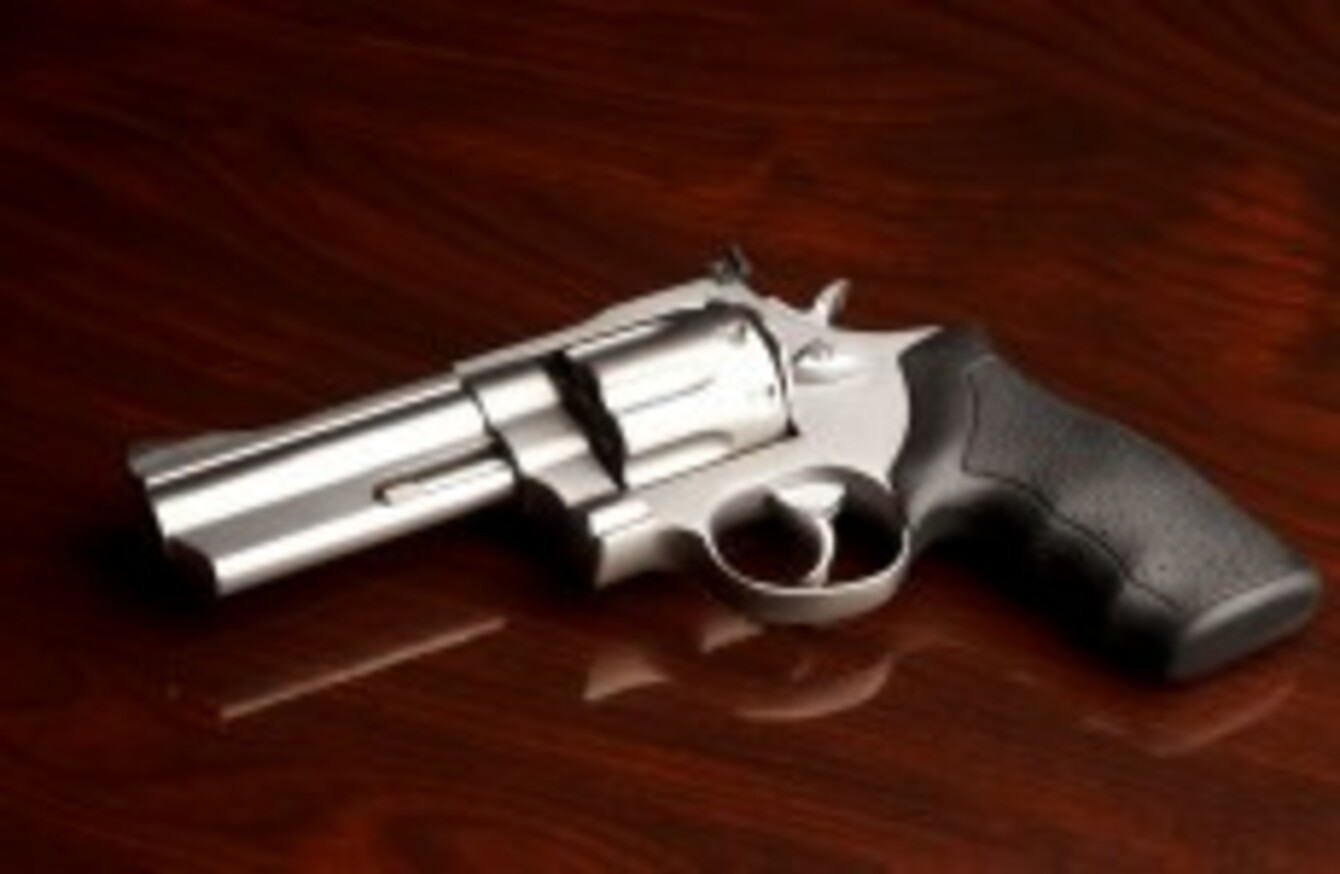 A .357 revolver.
Image: Shutterstock/MCarper
A .357 revolver.
Image: Shutterstock/MCarper
A 40-YEAR-OLD woman is recovering in hospital after being shot by her two-year-old grandson.
Police in the South Carolina city of Rock Hill say that the boy found the .357 revolver in the pouch on the back of his grandmother's seat while she was driving.
He then fired the gun.
Local TV station WBTV reports that the woman turned around on hearing the gun shot, before realising she had been wounded.
Rock Hill Police Captain Mark Bollinger told the station that the woman was "lucky".
"She's probably lucky that it hit the car seat first because it slowed down the momentum of the bullet.
"It was in a pouch behind the passenger seat, somehow the child reached in and got ahold of it, that's something our detectives are working on today."
He added that there may be charges pressed.
"There could be some child neglect, or some unlawful conduct towards a child, charges based on the age of the child and leaving the gun within reaching distance of a young minor."
He encouraged local gun owners to "get gun locks".