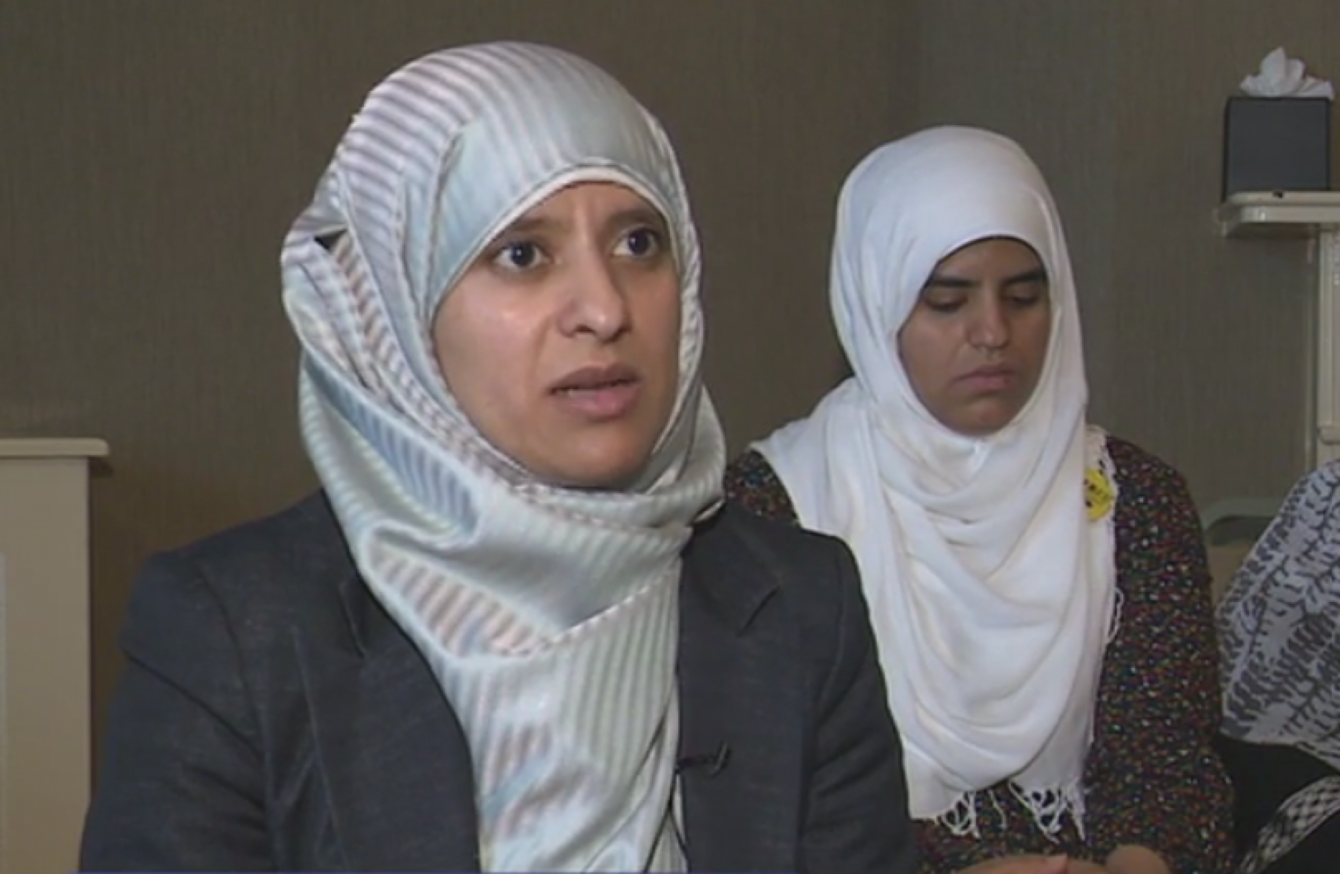 Somaia Halawa said that her brother was sure his verdict would be announced last Monday
Image: TV3 News
Somaia Halawa said that her brother was sure his verdict would be announced last Monday
Image: TV3 News
THE FAMILY OF Ibrahim Halawa has urged the government to take legal action against Egyptian authorities if the Irish national's trial is delayed again.
The 21-year-old Halawa's long-awaited verdict was due on Monday, over four years after he was arrested at a protest and jailed in Cairo, Egypt. However, this has now been postponed until 18 September.
Somaia Halawa, Ibrahim's sister, told TV3 News that they had heard he was so sure he would hear his verdict on Monday that he was trying to give his stuff away the day before the verdict was due.
"He felt that it was his last day in this cell," she said. "[He] should give people a present, and give [his] stuff away."
Halawa's trial has been delayed numerous times, and his sister said that his situation had caused sustained heartache for the family.
My mother has seen him numerous times but my dad hasn't. He hasn't seen him for four years. My dad is over 60 so I'm sure he asks the question 'Will I live to that day to see him or not?'
Taoiseach Leo Varadkar spoke over the phone with the Egyptian president after Monday's postponement, expressing his disappointment at the further delay in the verdict of the trial of Ibrahim Halawa.
A spokesperson for the Taoiseach's department said that Varadkar made it clear to Abdel Fattah Al-Sisi that his priority was to secure Halawa's return to Ireland as quick as possible.
Somaia Halawa said her family had recognised the efforts made by the Irish government on their brother's behalf, and said this contrasted sharply with the approach taken by Varadkar's predecessor.
She said: "My feelings towards Leo has to be different than my feelings towards Enda [Kenny].
We, as a family, did have a problem – we did suffer – to get a sense that this government wants to bring Ibrahim out. With the new government, I just believe the fact that they've tried, the fact that they've requested, they wanted to talk to Ibrahim.
The family will petition the government to take legal action against Egypt if Halawa's trial is postponed again.
Darragh Mackin, the legal representative for the Halawa family, said: "What that indicates is a zero tolerance policy."