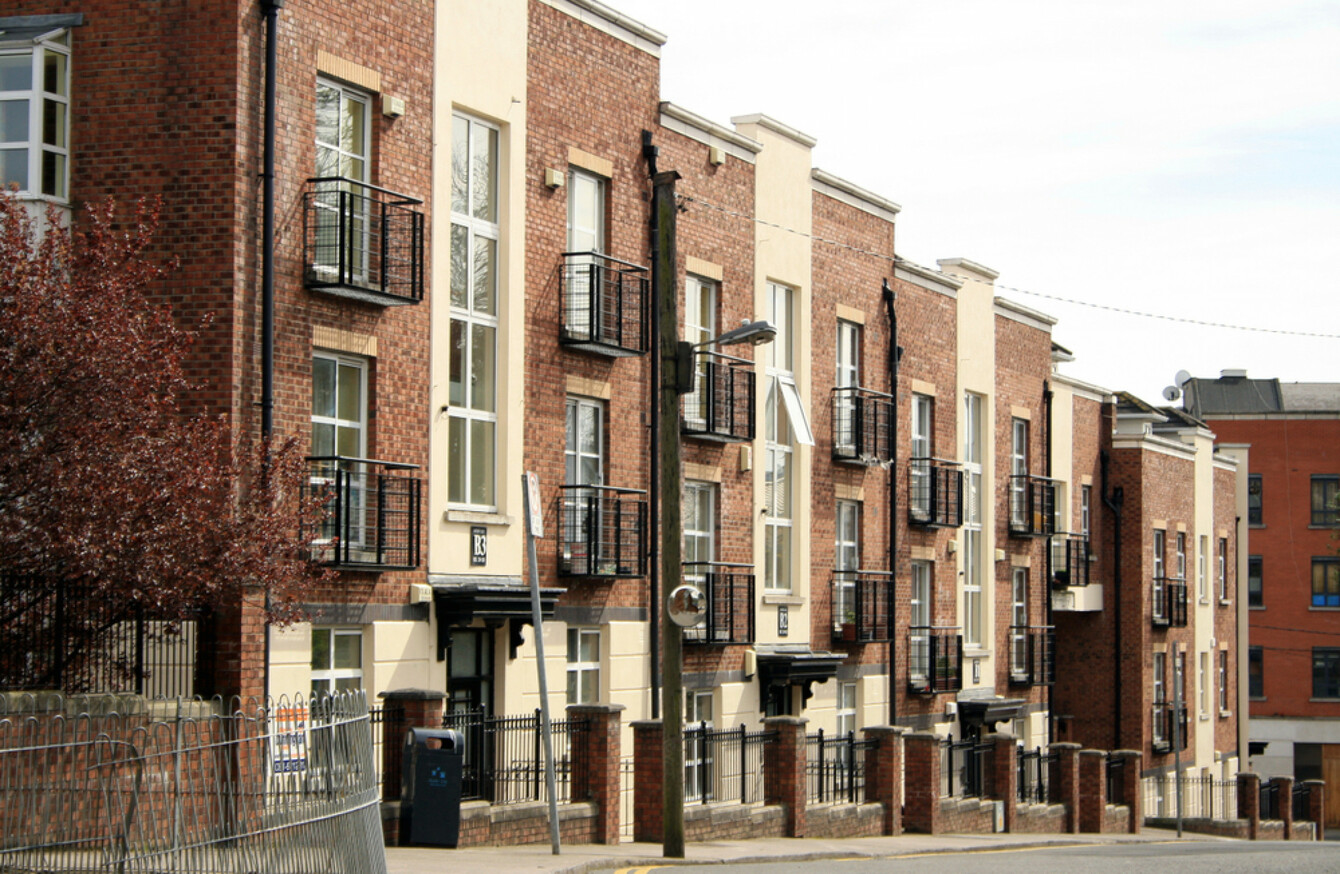 Image: Shutterstock/Raquel Mathias
Image: Shutterstock/Raquel Mathias
LOCAL AUTHORITIES PAYING fees to letting agents to encourage the acceptance of tenants in receipt of Housing Assistance Payment (Hap) could give rise to a "conflict of interest" with landlords, the Institute of Professional Auctioneers and Valuers (Ipav) has said.
This is because letting agents have a binding contract to those who engage with them and can only act for that party in any transaction, the institute said.
Agents have been approached by council staff and advised they would be paid a €500 fee once a Hap tenant moves into a property, RTÉ's Morning Ireland reported today. 
Hap is a form of social housing support offered by local authorities, but charities have raised on numerous occasions that Hap recipients find it difficult to source commodation. Hap recipients can get a large portion of their rent paid by the local authority. 
The Dublin Region Homeless Executive has said that it adopted its approach to try to secure more tenancies for those receiving Hap.
It said in a statement: "To assist our efforts in securing more Hap tenancies, the DRHE in conjunction with the Department of Housing has engaged estate agents to assist in sourcing private properties in the Dublin region.  The DRHE then offers these properties as Hap tenancies to families in emergency accommodation.  A fee is paid to the estate agent for providing this service; the DRHE does not pay landlords any such fees.   
While we accept that there is too much reliance on the private rented sector, there is currently no alternative until the supply of social housing increases sufficiently to allow us to reduce that reliance.
Sinn Féin's housing spokesperson Eoin Ó Broin told TheJournal.ie that such a measure was a sign of the DRHE's "desperation" to take measures to help deal with this crisis.
"My criticism wouldn't be of the DRHE, however," the Dublin Mid-West TD said. "It would be of the minister and of central government. While this finders fee may help to move some people out of emergency accomodation, it may have a negative impact on others.
We still don't have enough action, and the DRHE are doing what they can in a desperate situation. 
#Open journalism No news is bad news Support The Journal

Your contributions will help us continue to deliver the stories that are important to you

Support us now
Pat Davitt, from Ipav however, said that a conflict of interest could arise where an agent is already engaged by the landlord of a particular property that may be the subject of such a fee. 
"If an agent who is acting for a landlord receives a placement fee offer from a Local Authority, such an approach would need to be declared to the relevant landlord," he said. "It is then up to the landlord to make the decision as to whether or not they are happy with the situation."
In a statement, Focus Ireland's advocacy manager Roughan MacNamara said the organisation supports the initiative.
He said: "In the middle of a housing and homeless crisis there always needs to be innovative approaches. Focus Ireland is always calling for these and we put forward many policy suggestions which aim to help ease the crisis.
Of course there needs to be a massive increase in the delivery of social housing and better security of tenure for tenants in private rented accommodation if this crisis is to be ended as nearly 10,000 people are homeless.  However, Focus Ireland welcomes this new incentive as a an action that can help in the short-term as families and individuals who are homeless often find it impossible to secure anywhere to live and they need any bit of help they can get.