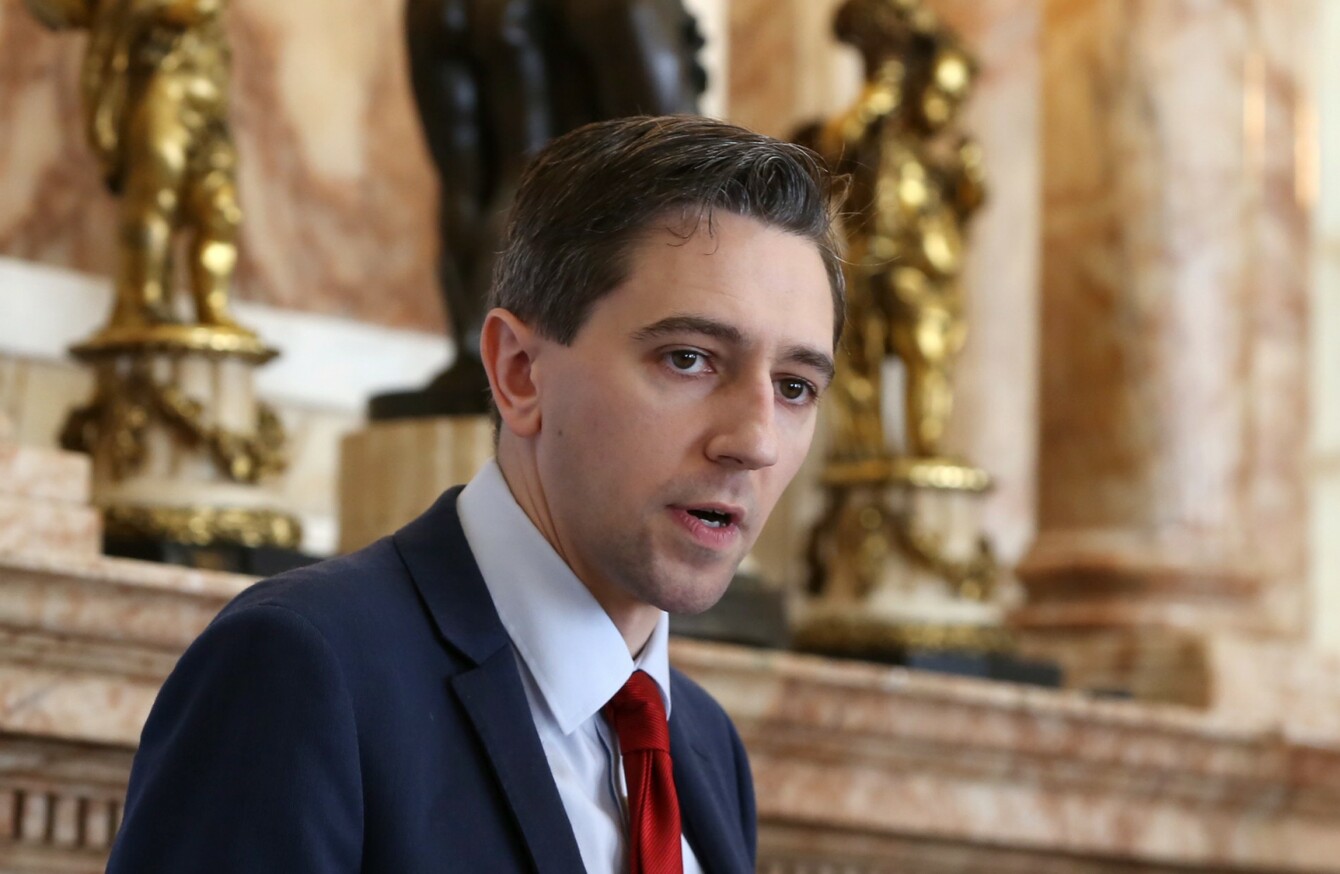 The Health Minister said that the death of Malak Thawley was a "particularly tragic case"
Image: Sam Boal/Rollingnews.ie
The Health Minister said that the death of Malak Thawley was a "particularly tragic case"
Image: Sam Boal/Rollingnews.ie
HEALTH MINISTER SIMON Harris has said that he is considering a request "with the seriousness it rightly deserves" to conduct an independent investigation into the circumstances behind the death of Malak Thawley.
He has commissioned two reports to be written and delivered to his desk as soon as possible, before he will decide whether or not to progress with an independent investigation.
Malak Thawley (34) of Brusna Cottages, Blackrock, Co Dublin died on 8 May 2016 at the National Maternity Hospital (NMH) in Dublin during surgery for an ectopic pregnancy.
A coroner last month returned a verdict of medical misadventure in her death.
The inquest heard of a number of issues that arose as doctors tried to save the woman's life, including staff levels and availability of blood and adrenalin.
Dublin Coroner's Court heard that staff members crossed the road to get bags of ice from a pub during an emergency effort to save Malak's life.
Her husband, Alan Thawley, said that discovering those failures made him believe that the only solution was an independent inquiry.
He told RTÉ News: "I really think the only way to find out the truth and to improve the health system and our national maternity hospital is to bring in an independent group of doctors, I feel they even need to be external from the country.
They need to come in and they need to find every single thing that went wrong and come up with solutions for how to fix them.
Responding to a question from Fianna Fáil's Jack Chambers on the matter, Harris said that this was "a particularly tragic case".
He said he wanted to inform the Dáil of the number of decisions he had made to ensure he was fully informed of the circumstances around Thawley's death and subsequent investigations that were made.
The Minister said: "I have asked Dr Peter McKenna, the Clinical Lead of the newly established National Women & Infant's Programme and his team to examine both the coroner's report and the National Maternity Hospital report, and provide me with a view in terms of the appropriateness of the clinical reviews which have been undertaken to date.
"I have also asked Mr Patrick Lynch, National Director of Quality Assurance and Verification to examine how the National Maternity Hospital conducted the investigation into Mrs Thawley's death.
When these reports are to hand, I will be in a position to make a decision.  I would like Mr Thawley and this House to be assured that I have asked that the reports be completed without delay.
He added that his department takes this case very seriously and would use any lessons learned from this to drive improvements in maternity care around the country.