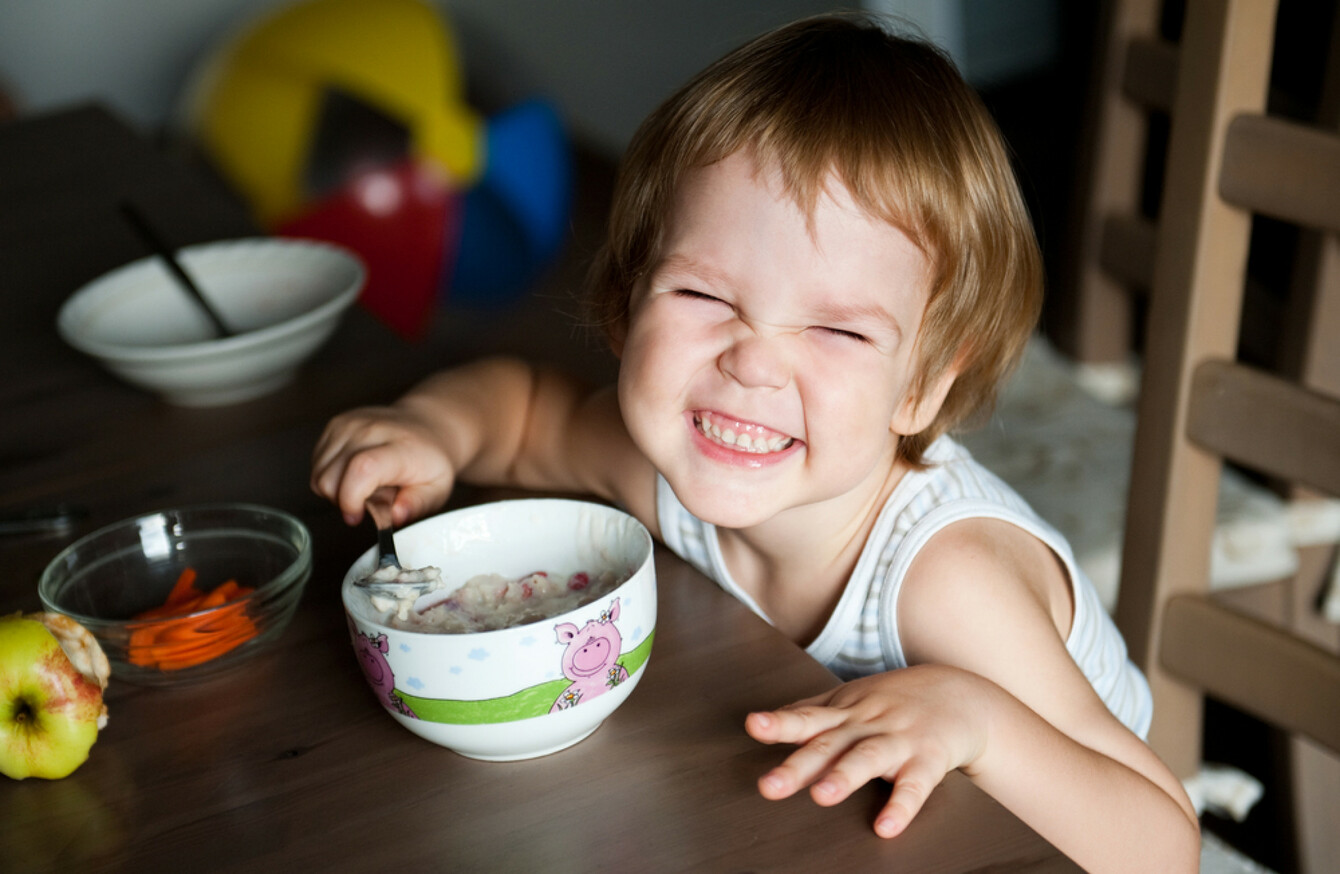 Image: Shutterstock/mamaza
Image: Shutterstock/mamaza
Our children have more access to information than ever before, and nowhere is that fact more significant than in the world of health.
While most of my own childhood nutritional info came from the back of the breakfast cereal box, kids today are bombarded by different ways to improve their health – and that leaves parents with the responsibility of separating fact from fiction.
With FitBits on every wrist and talk of plant-based diets on every Instagram feed, it has never been more important for parents to be on top of their nutritional game.
Influencer inaccuracies
As a dietician, Eatwell founder Sarah Keogh sees lots of young people at her Dublin-based practice. The biggest issue she comes across is missing or inaccurate nutritional information:
For kids who are engaged in social media, it really depends on who they are following and crucially, what they are taking from it.
For example, while lots of health-related influencers advocate a vegan diet, not all of them specify the quantities or varieties of food that teenagers need to eat in order to be healthy.
Keogh sees worrying numbers of 13 to 17 year olds with calcium deficiencies, and many of them are following restrictive diets too.
"I meet teenage girls who have cut out dairy but who tell me it's all right, because they are eating their green vegetables," she says. "What they don't realise is that in order to get the recommended daily amount of calcium for a teen, they would need to eat a kilo of broccoli a day."
Teenage years are crucial
It's those mid-teenage years that contain milestones for long-term health development, Keogh points out:
The scary thing is that you decide whether or not you are going to get osteoporosis. Osteoporosis is described as a paediatric disease that you show signs of in old age, because you grow ninety per cent of your bone before you're 19.
As a mother of kids agen seven and nine, Keogh is well placed to advise parents about promoting health childhood eating habits – and dispelling food myths. Fear of carbohydrates is a fad, and nothing more, she says.
"People look for quick fixes when it comes to diet. Twenty years ago it was fat. We were seeing people coming into us who were restricting their fat so much that their hair was falling out. Right now, it's carbs."
No avoidance, just balance
For kids and young teens, explaining the importance of balance is vital. "Make it clear that a healthy diet is not just about eating or avoiding one thing," Keogh suggests.
A simple starting point for kids and teens is the trio of protein, carbohydrates and vegetables/fruit, which should be present on every plate.
"Eating only a plate of plain pasta and nothing else is unbalanced, but if you have pasta on a quarter of your plate with a salad and some chicken, then that's great," says Keogh.
Education is key, and Keogh advises starting early, as she has done with her own family:
"My kids are starting to be interested in making food. If they are making scrambled eggs and toast, for example, I'll ask them where the veg is, and then they might chop up a bit of cucumber to go along with it."
Nothing is bad when it comes to food
While promoting inclusion of foods is a great stepping point, Keogh warns against banning certain foods or ingredients.
I teach my kids that there is nothing bad when it comes to food. It's about how often you have it.
As for high-sugar foods, try to keep the talk away from calories or body image, she adds:
"We talk about teeth a lot in my house, so it might be something like 'You had sweets recently, you might give your teeth a break'."
Keogh's main aim? Make food something to be enjoyed, not feared. "I don't want my kids thinking about weight," she says.
I want them growing up with a very healthy relationship with food – and that relationship starts earlier than you might think.
Want to win a five-star escape to The K Club, with dinner included? Enter here – and don't forget to like TheJournal.ie's Family Magazine on Facebook and Twitter too!