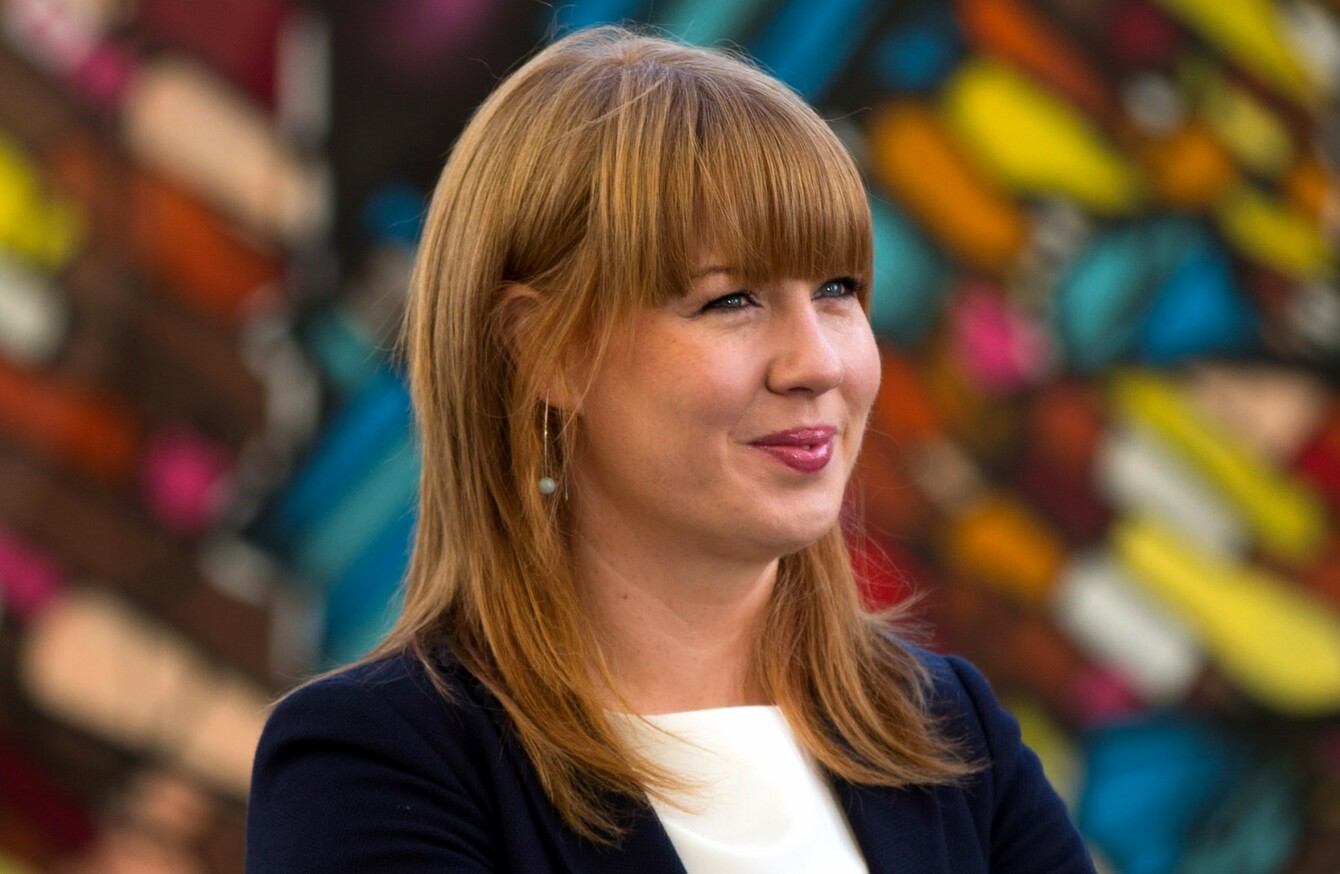 Image: Cathal Noonan
Image: Cathal Noonan
JUST MONTHS AFTER she launched her website in her spare bedroom, Kate Hyde won the backing of two of Ireland's most prominent businessmen on national television.
The 38-year-old's website, Henparty.ie, was one of the first in Ireland to treat hen parties as a serious industry when it was launched in February 2008.
However Hyde had difficulty convincing others to give the business due attention, including the banks, which refused to lend to her.
She needed money to properly develop her website, which was in its infancy, so she turned to the Dragon's Den for the show's inaugural season on RTÉ.
While terrified walking up the stairs to the 'den', the Cork native proved successful, netting €15,000 from both Gavin Duffy and Niall O'Farrell in exchange for a 40% stake in her business.
"When the banks wouldn't give me anything, you had these two businessmen who said, 'You might be mad, but we'll take a punt on you'. I was so grateful," she tells Fora.
"No-one could see the business model behind Henparty.ie. Their investment wasn't helpful purely from a financial (perspective), it was a public endorsement of my idea. At a time when I was used to hearing 'no', suddenly I got a yes. It felt great."
The broadcast in February 2009 was the culmination of years of work from Hyde, who had for years felt unsure of what she wanted to do with her life.
After leaving college, Hyde studied biochemistry for two years before dropping out. She decided to repeat her Leaving Cert so she could get the points to study business information systems.
Bridesmaids
Upon finishing her studies she joined Pepsi on the company's working graduate program, training to be an accountant. However, Hyde found the work unsatisfying and she started hunting for something different.
"Looking back I feel that I was always hugely entrepreneurial, but I didn't realise it at the time," she says. "The idea for Henparty.ie (eventually came when) all my friends started getting married.
"I'd been a bridesmaid six times and I realised that there was nothing online for you to plan your hen party. 'Hen party' was a dirty term back then, businesses didn't want to be associated with them."
The launch of the website coincided with the start of the recession. At this stage she had a decent job working in a local accountancy firm in Waterford, and many of her friends thought that she was mad for trying to start her own business.
"I had no money. I got a small credit union loan and sold an old Polo car I had to fund the development of the website," she says.
"The credit union loan felt like loads at the time, it felt like I was taking a massive financial risk.
"People were surprised, they said 'you have a job', but I'm passionate that if you have a vision, you should try to follow it. If you don't try you'll never know, and I'm glad that I didn't listen to those people."
Switch
In 2009, before the Dragon's Den investment and publicity, Henparty.ie consisted just of Hyde and one assistant who helped a few hours each week to pack boxes.
The firm started to grow faster in 2011, when it changed its business model. Until then the company had been focused on advertising: businesses would pay to be listed on the website to get access to customers.
The business pivoted to focus on organising hen parties, and soon started to grow. Hyde, who is married with two young children, says that things really took off soon after she first gave birth.
"I had my daughter in 2011, and 2012 was when things started to get serious. In 2013 we exploded," she says.
During that time Hyde got the idea to launch other websites, and she now owns a slew of similar portals such as Stagparty.ie and Stawberryhen.co.uk under the umbrella group of Glencove.
She also got enough cash together to buy Duffy and O'Farrell out of the business. Hyde says there were "six figure sums involved with them" and adds that they both "did well out of their investments".
Source: HenpartyIreland/YouTube
Glencove now employs 22 people, and Hyde said it had profits of over €100,000 in its most recent financial year having arranged trips involving about 40,000 people.
"We organise accommodation, activities, if they want food or the VIP area in a club and we bundle it up. We get a better rate than if you (go to the businesses) directly," she says.
Once a business agree to be listed on Glencove's websites, such as Henparty.ie, consumers browsing that site can then book with that business as part of their package.
In return, Glencove takes a percentage of any bookings made through its portals. Hyde declines to give specific pricing details, such as the rate the business takes or whether the fee varies depending on the customer.
More websites
The Cork company's target market is mainly people between 25 and 39 – those getting married for the first time – although Glencove has recently launched a new portal, Thefancyhen.ie, aimed at pulling in an older crowd.
Hyde also said that many of the company's customers are not the bride or groom. "The people we're targeting could often be the bridesmaids. It isn't about funding the people getting married, it's about finding the people organising the trips."
#Open journalism No news is bad news Support The Journal

Your contributions will help us continue to deliver the stories that are important to you

Support us now
While the company has done the bulk of its business in Ireland, the establishment of the recently launched Stawberryhen.co.uk saw the firm dip a toe in the UK market.
"We were already sending women to England for hens, but this website is specifically for English women who are living in England," she says. "We'll be launching a stag site as well later this year."
There are several websites in Ireland which organise package hen or stag trips, such as HenIt.ie.
Hyde says that she tries not to take much notice of her competitors, and instead focus on keeping her customers happy.
"I'm very insular. I know there are competitors out there but we're just doing our own thing. If people could copy my business and knock me off the top spot then it's my bad. We're always making sure that we stay fresh," she says.
"With the volume of people we're dealing with things go wrong, like a supplier forgetting a booking. We have to handle it well afterwards. You can't operate in a country this size and not care about your customer."
Saturation point
The company will be focused on the UK for now, with Hyde adding that the firm may look at moving into different types of package trips in future.
"We're coming close to saturation point in Ireland, we're often competing with ourselves for weddings," she says.
"I have ideas for products that may complement the business, soon Glencove may not just be hens and stags. (We've looked at) corporate bookings, and I'm working on various other top-secret projects."
One of these 'top secret projects' may be the gem of an entirely new venture for Hyde, one that would be unrelated to Glencove.
"I'm starting to get other ideas now and I may want to give them a go at some point and move onto other things, but I still have a bit I want to do here (at Glencove) now," she says.
This article is part of our weekly series examining the nuts and bolts of businesses. If you would like to see your company featured please email news@fora.ie.
Written by Paul O'Donoghue and posted on Fora.ie