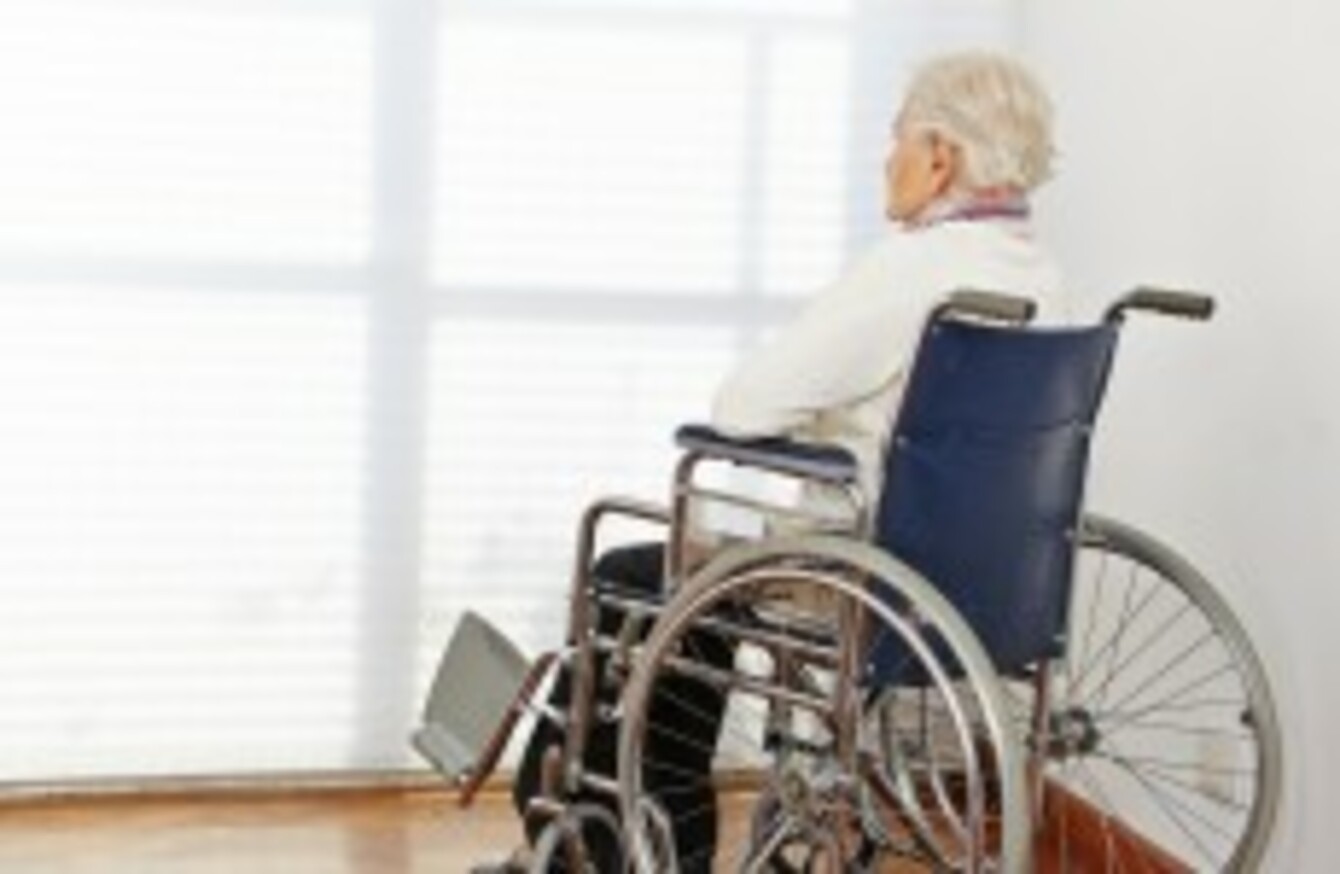 Image: Shutterstock
Image: Shutterstock
THE LATEST INSPECTION reports by the Health Information and Quality Authority (HIQA) found non compliances in a number of nursing homes.
Since the last inspection, an allegation of abuse had been made at St Colmcille's Nursing Home in County Meath. HIQA enquired with the nurse in charge and, following a review of available records, the allegation (which was made previously in June 2014) was confirmed.
However, HIQA had not been notified as required under the regulations, finding the nursing home moderately non-compliant.
Allegation of abuse
On further examination, the inspector found that staff had not recognised this matter as
an allegation of abuse and had not implemented the policy in response to allegations of
abuse.
The allegation had not been sufficiently investigated, documented or reported in
accordance with best practice guidelines in order to safeguard residents, said HIQA.
The inspector requested that the nurse in charge take appropriate action to address the allegation made.
In addition, since the last inspection one resident required hospitalisation as a result of being given an incorrect textured food by a staff member that contradicted specialist recommendations.
"While the matter had been responded to in a timely manner and the resident had recovered, the incident was preventable," states the report.
A number of hazards that posed a risk to residents' care and welfare were also discovered.
Transported on commodes 
The report finds that one resident was seen being transported from his bedroom to the bathroom on a commode in the company of two care staff.
It was confirmed with staff that this resident's privacy and dignity was not adequately maintained as he was not fully or appropriately dressed while seated on a commode in a public area.
The inspector requested to cease and review this practice immediately. Staff also confirmed that residents were showered while sitting on commodes.
There was also an unexplained absence of one resident which occurred since the last inspection, however, a missing person drill had not been practised since to inform staff in the event of re-occurrence.
The report also finds that a number of the wheelchairs and equipment were rusted.
Many of the other areas in which the nursing home were inspected were deemed as compliant or were only minor faults.
St. Joseph's Centre in Shankill in Dublin was also found to be non-compliant in some areas. The inspectors were concerned that residents healthcare needs were not met in a timely manner to ensure early detection or intervention to prevent ill health and care.
Fall reports
Records for 2014 showed that a number of residents had repeatedly fallen over,
with some resulting in serious injuries. However, records did not show that
appropriate care was provided for all residents following a fall.
In one case, appropriate and timely emergency care was not provided to one resident following a fall.
The report also found that one resident had extensive bruising on their forehead, although there was no evidence of an investigation into the cause or actions taken in response to the incident in July 2014.
The system in place to monitor residents' nutritional needs and weight required improvement, as did the meal time practice.
It was discovered that one resident had experienced significant weight loss yet there was no plan to manage this residents' needs. There were no care plans in place to address identified weight loss.
'Meal time an uncomfortable and unsociable experience'
Meal time was something that was very concerning to inspectors, who said that it was not provided in a discreet or a sensitive manner that enabled residents to eat and drink.
"The mealtime was a delayed, uncomfortable and unsociable experience for residents at times," states the report, adding that one unit residents had to wait up to one hour for their meal to be served, and some appeared to be hungry.
"One resident leaned across another resident and started taking food off their plate. This food was not a consistency suitable to the residents assessed needs and put the resident at risk of chocking. Inspectors intervened at this point and brought the matter to staff attention."
The report finds that the residents were not consistently assisted by staff to eat their meal and during mealtime a number of residents were observed sitting alone with food on their face and clothing.
The inspectors were concerned that one resident had food on their face,
and had still not been addressed after inspectors had left and returned to the dining
room a short time later. Some residents were also left to sit at the dining table long after
their meal had been eaten.
They were so concerned about meals and the mealtime experience they reported their concerns and also spoke to the person in charge during the inspection.
Appropriate action was found to have been taken in response to inspectors comments.