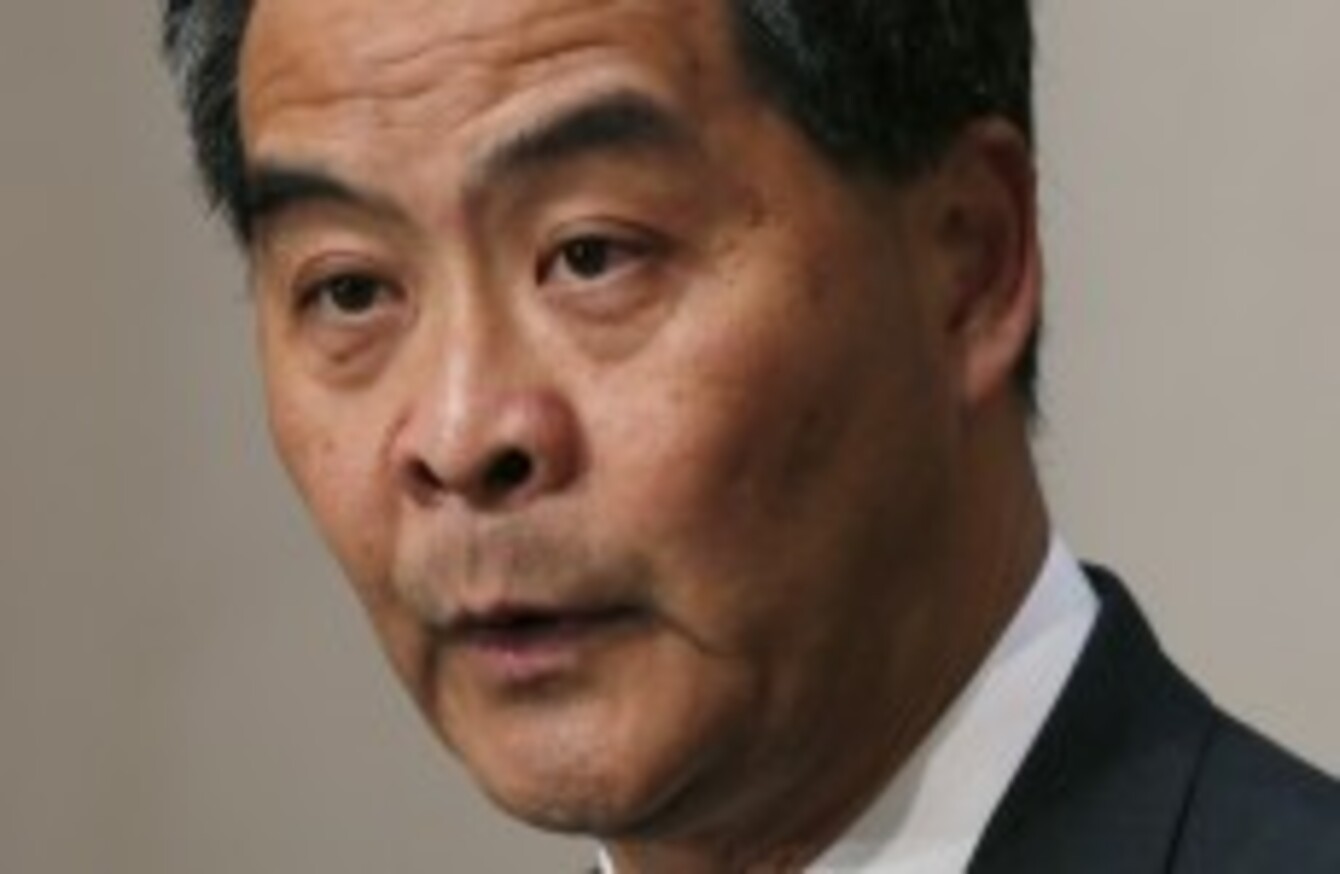 Image: AP/Press Association Images
Image: AP/Press Association Images
HONG KONG'S EMBATTLED leader today rejected protesters' calls for him to resign, but in a significant concession agreed to talks with a students group involved in mass pro-democracy demonstrations that have paralysed parts of the city.
"I will not resign because I have to continue with the work for elections," Chief Executive Leung Chun-ying told reporters at a press conference just minutes before a midnight deadline set by protesters demanding his resignation expired.
But he said he would agree to talks, appointing Chief Secretary Carrie Lam to lead discussions with the Hong Kong Federation of Students, a prominent group involved in the ongoing demonstrations.
Protesters have two demands — that Leung resign and that Beijing grant free elections in the semi-autonomous city, allowing Hong Kongers to nominate and vote for their own chief executive in leadership polls in 2017.
In August, China said Hong Kongers would be able to vote for their next leader but only those vetted by a loyalist committee would be allowed to stand — something demonstrators have dismissed as a "fake democracy".
Speaking at his residence, a colonial-era building in a district close to where tens of thousands of protesters have besieged the city's government headquarters, Leung defended his record and his police forces.
"All this time the government and the police has used the greatest degree of tolerance to allow them (protesters) to hold different types of assemblies to express their demands and concerns," he said.
"In any other place in the world, if there are protesters surrounding government buildings… then the problem and the result would be severe," he added.
- © AFP 2014.